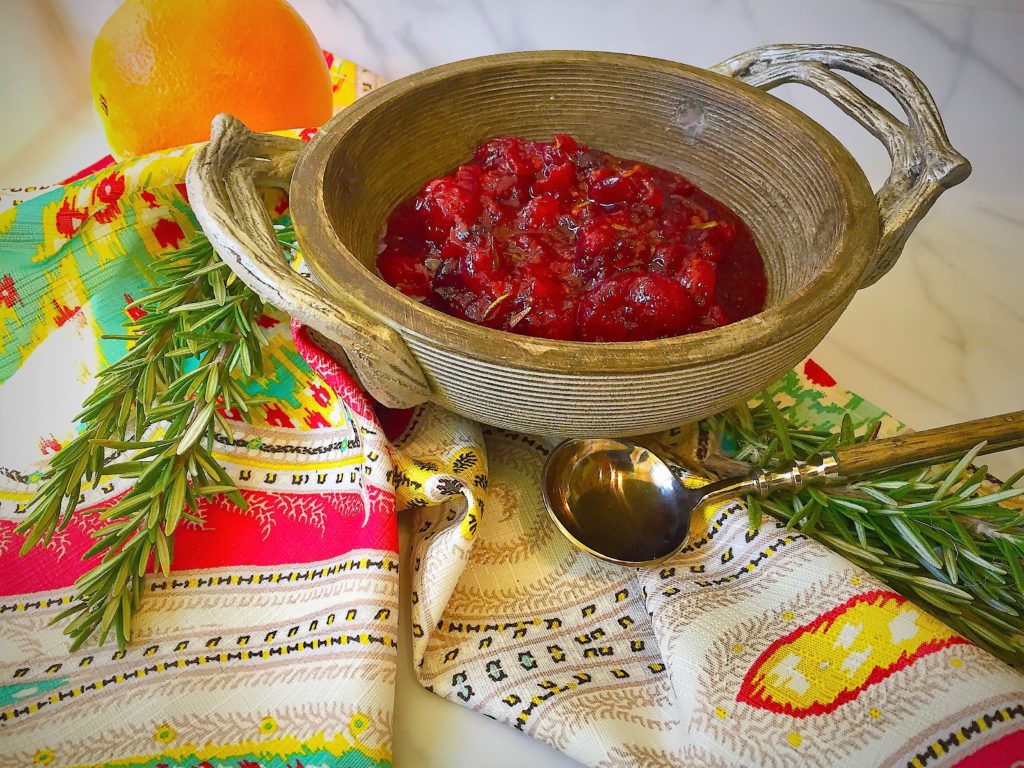 October 27, 2017 2:24 pm
Leave your thoughts
It's that time of year again…Holiday Parties; tantalized your guests at your next feast with this unique recipe.  Tired of the traditional cranberry sauce recipe?  Hate the canned version?  Try this delicious Spicy Chipotle, Orange & Rosemary Cranberry Sauce recipe; your Thanksgiving feast will never be the same again. Wake up the flavors of Turkey, Pork, Chicken or your vegetarian versions of holiday foods with this sweet, savory sauce with a hint of smoked chilies.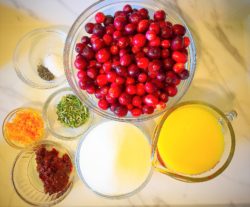 Ingredients:
1 12oz package of fresh cranberries
1 cup of orange juice
Zest of 1 orange
1 cup of sugar
3 teaspoons of fresh rosemary, snipped off fine from stem with scissors
2 canned chipotle chilies in adobo, chopped fine
Pinch of salt and pepper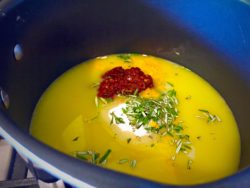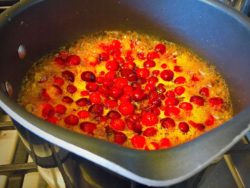 Directions:
In a medium sauce pan Bring orange juice, sugar, rosemary and chipotle chilies to a boil
Add cranberries, salt and pepper
Reduce heat to a low boil for 10 minutes, stirring occasionally; the cranberries will start splitting when done
Let cool, pour into covered container and refrigerate until ready to serve.
Yield: 2 ½ cups
More Recipes:
---
---
Tags: chipotle, chiptole orange cranberry sauce, cranberry sauce, Holiday Recipes, Thanksgiving Recipes, Vegan, vegetarian


Categorised in: Christmas, Holiday Foods, sauces, Thanksgiving

This post was written by Joseph Sciascia