February 2, 2018 7:21 pm
Leave your thoughts
This recipe could not be easier do to the fact I bought "ready-made" tart shells for this dessert, but you know what, it tasted fabulous and did not lack flavor or integrity of a homemade crust.  I could have gone that route but with having to make a lot of little tarts I wanted to save a bit of time and I could not have been happier with how they turned out.  Silky, smooth, creamy with a hint of tartness, these key lime tarts will be a hit at any party you serve them in.  I served them at a recent party in January; I'm guessing the host of the party was dreaming of the Florida Keys where it's warm and sunny most of the time.  So get your Bermuda shorts out and your flip flops and make this dessert; some of you may only dream of being in the Keys this time of year but at least you can look the part…ha, ha.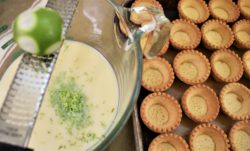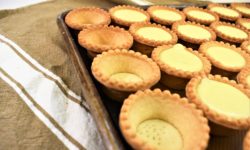 Ingredients
1 14 oz. can of sweetened condensed milk
½ cup of fresh key lime juice
Zest of 3 key limes
1 teaspoon vanilla
3 egg yolks
20 2 inch diameter tart shells
Whipped cream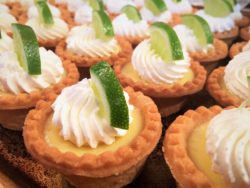 Are you hungry yet?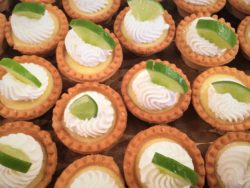 Directions
Preheat oven to 350 degrees F
In a mixing bowl, mix together all of the ingredients but the tart shells.
Pour filling into each tart shell, almost to the top of each one
Place on parchment lined sheet pan and bake for 15 minutes
Let cool for at least 10 minutes before covering and placing in the refrigerator to chill for at least 2 hours or overnight, if making them ahead of time.Garnish with whipped cream right before serving them. Serves 8 to 10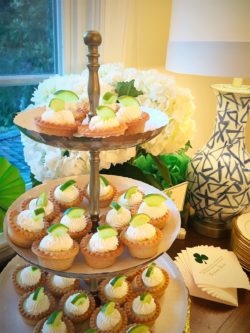 More Recipes:
---
---
Tags: easy key lime tart recipe, key lime dessert recipes, key lime tarts


Categorised in: Desserts, Uncategorized

This post was written by Joseph Sciascia