A couple of years ago I had the pleasure of catering a party for one of my favorite clients and she wanted a Cuban themed party and these sliders were the perfect addition to her "small bites" cocktail party menu.   My take on the traditional Cuban sandwich came out delicious and there will be some leftover pulled pork once you make these sliders so think about making tacos for the next night.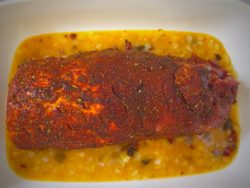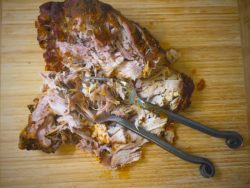 Ingredients
24 Hawaiian sweet rolls
3/4 cup Mayonnaise
3 tablespoons Dijon mustard
1 tablespoon honey
12 deli slices of Swiss cheese cut into quarters
1 ½ pounds of deli ham, thinly slices
3 cups of Chipotle pulled pork, recipe below
24 dill pickle slices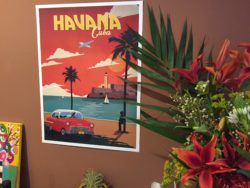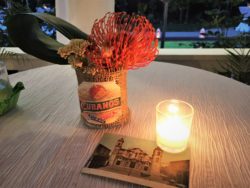 Chipotle pulled pork
Ingredients
2 teaspoons kosher salt
2 teaspoons paprika
1 teaspoon ground chipotle powder
2 teaspoons ground coriander
1/2 teaspoon dry mustard
2 teaspoons dried oregano
2 teaspoons cumin
¼ cup brown sugar
2 teaspoons ground black pepper
4 pounds of boneless pork loin
1 cup orange juice
2 chipotle chilies in adobo, chopped fine
1 small onion, chopped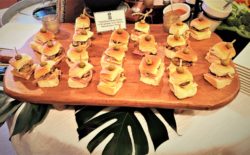 Instructions for making the Chipotle pulled pork:
Preheat oven to 325 degrees F
In a baking casserole dish or a roasting pan pour the orange juice in and add the chopped chipotle chilies and onion and mix, set aside.
In a small bowl mix together the salt, paprika, chipotle powder, coriander, dry mustard, oregano, cumin, sugar and pepper and rub it all over the pork loin and set on top of the orange juice mixture and cover with foil and place in preheated oven for about 4 hours or until pork comes apart easily when forked, this can be done the day before you plan on making these sliders.
When done, take two forks and shred the pork, there will only be a small amount of juice left since it is a boneless pork loin and not as fatty as other cuts so no need to drain off the juice.  Mix well and use right away or let cool and refrigerate and make slider later.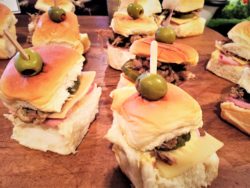 Instructions for making sliders:
Cut the Hawaiian rolls in half and set aside
In a small bowl, mix together the mayo, mustard and honey and set aside.
Spread the mayo mixture on the bottom side of the cut roll, top with some sliced ham, add two slices of cheese, a pickle slice and top with warm chipotle pulled pork, top with other roll half and keep it all together with a sandwich pick and enjoy.
This recipe makes 24 sliders; enough for 8 to 12 people, there will be leftover pulled pork so think about making tacos for the following night…