This seasoning salt that I made is great on fish tacos, grilled chicken or steak.  It may not be summer yet but I thought that this would make a great treat giveaway for party guests at a dinner that I'm on Saturday at a home at the beach.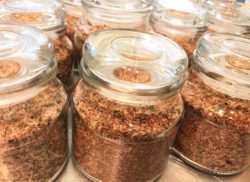 My client rented a beach house for a birthday party weekend with friends and I'm helping her with a sit down dinner for 14 and I love giving gifts to all the party guests at these small & intimate affairs.  It gives the party guests something to remember but of course they will remember my fabulous food…ha, ha.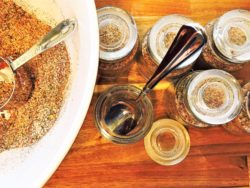 Ingredients
½ cup kosher salt
2 teaspoons sugar
½ teaspoon red chili flakes
½ teaspoon Cayenne Pepper
1 tablespoon paprika
2 teaspoons garlic powder
2 teaspoons ancho chili pepper
3 teaspoons cumin
1 teaspoon coarse ground black pepper
1 tablespoon dried tarragon leaves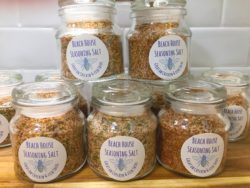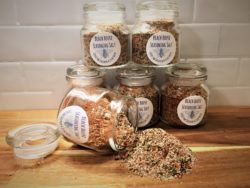 Directions
Mix everything together and put in a sealed jar, store in a cool dry place, keeps well for about 6 months.  Try it on foods on the grill year round.