Impress your party guests by serving my new recipe for these crunchy Chipotle cheddar & polenta shortbread crackers instead of serving boxed ones. Store bought crackers are fine and there are some really great artisanal ones in the market these days but there is nothing better than serving fresh baked crackers with your cheese. This recipe comes together very quickly with a food processor, a little time to chill and a bit more oven time to bake them but it's so worth it. You can make the dough and chill in the fridge the night before the party and then just slice, bake serve alongside sliced baguette or other crackers with cheese, olives and nuts…oh and don't forget the wine. These crackers have a beautiful crunchy texture thanks to the polenta and a smoky flavor from the chipotle chili with just the right amount of spice to liven up the party. You just might want to make an extra batch or two for gift giving… the gift of something homemade from your kitchen as a hostess gift is always appreciated and treasured…at least in my guest book.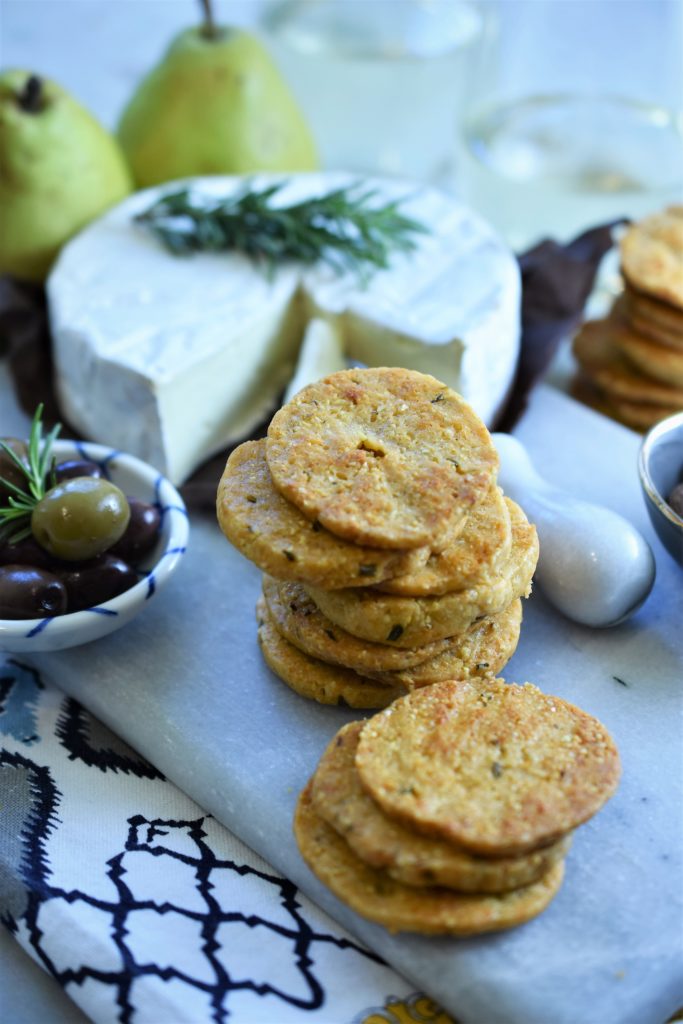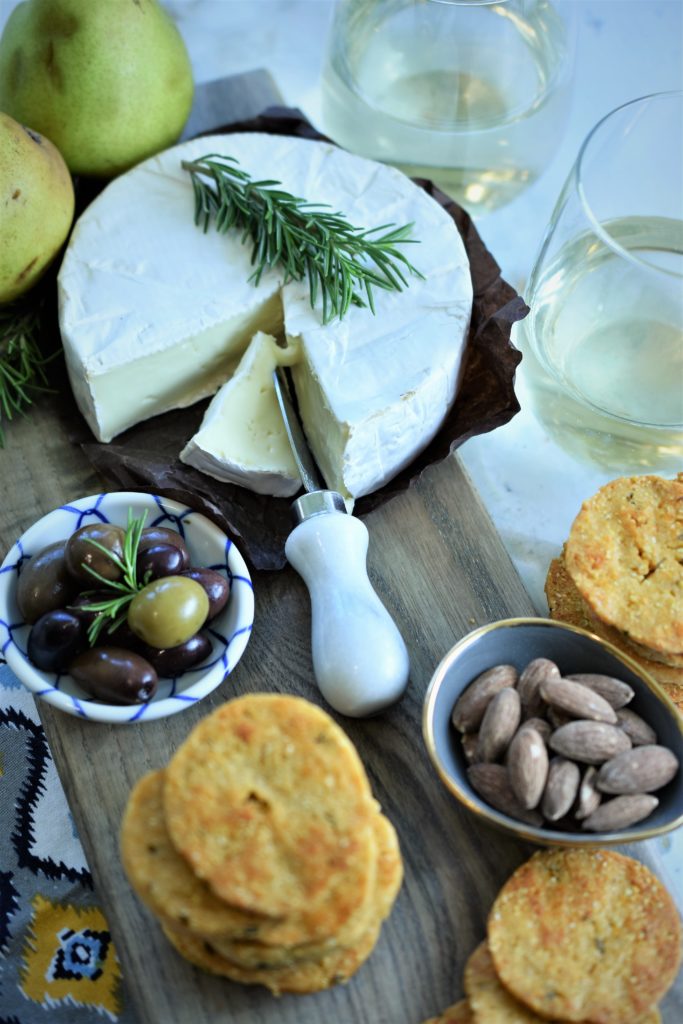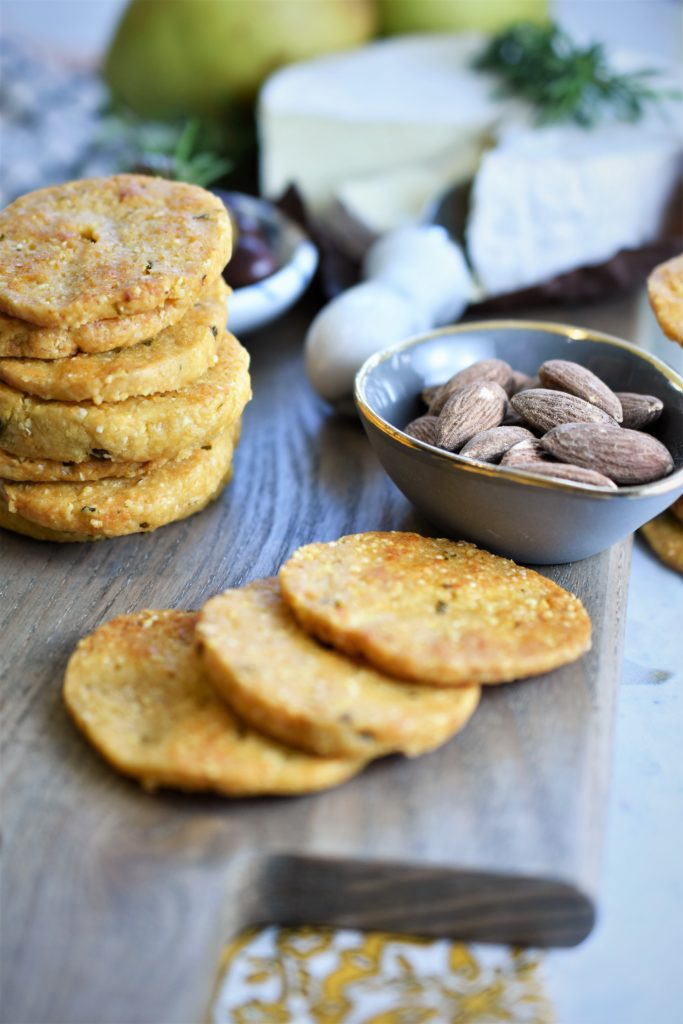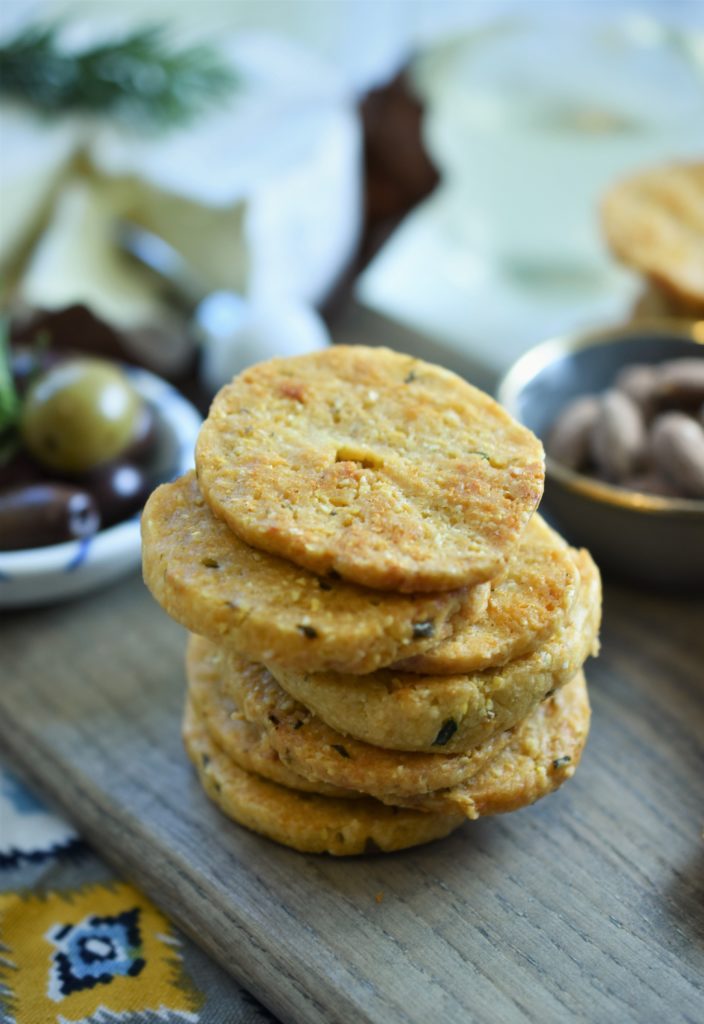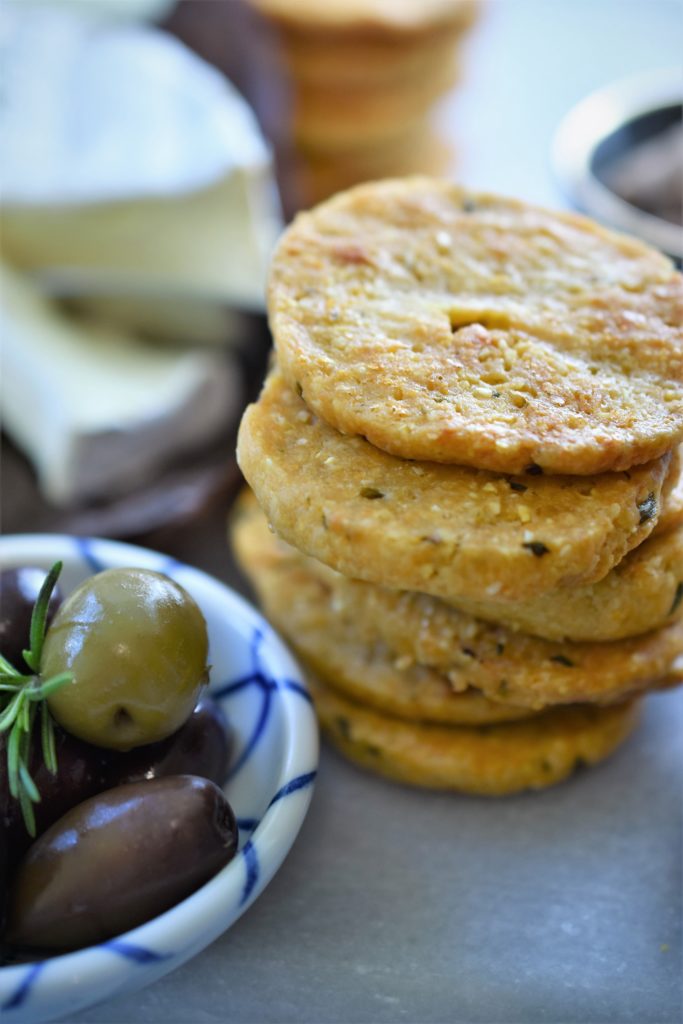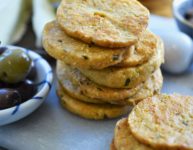 Chipotle, Cheddar & Polenta Shortbread Crackers
The Chipotle chili shines in this delicate but bold cracker along with cheddar and other spices…the perfect new best friend to your cheese board at your party!
Ingredients
1 1/4

cups

all-purpose flour

2 1/4

cups

shredded sharp cheddar cheese

1

tbsp

chopped chipotle chili in adobo

2

tbsp

chopped chives

1/2

cup

polenta

1

tbsp

corn starch

1/2

tsp

kosher salt

1/4

tsp

coarse black pepper

1/4

tsp

chili powder

1/2

tsp

cumin

1/2

cup

cold butter, cut into small cubes

5

tsp

ice water
Instructions
In a work bowl of a food processor fitted with the metal blade

Add the flour, cheddar cheese, chipotle, chives, polenta, corn starch, salt, pepper, chili powder, cumin and butter and mix until it resembles coarse corn meal and it starts to come away from the sides of the work bowl, at this point pulse mix a few times until it all comes together

Dump the cracker dough onto a piece of parchment and with your hands bring the dough together and press into a large mound, divide in half and roll each half of the dough into 6 inch logs by 1 ¾ inch in diameter, wrap each log in parchment paper or plastic wrap and chill in the refrigerator for at least 2 hours or overnight

When ready to bake, preheat oven to 350 degrees F

Take the chilled logs out of the refrigerator and slice into 1/8 of an inch slices and place on parchment or silicone mat lined cookie sheets about ½ inch apart

Bake in oven for 15 minutes, take out and turn each cracker over and bake for another 5 minutes

Let cool for 30 minutes before removing from sheet pans. Makes 55 crackers