Winter arrived early where I live, usually we get a much longer autumn…over Thanksgiving the daytime temperature dropped to 48 and we were dumped on with rain and there is more heavy rain on the forecast for the next couple of weeks. I'm not complaining but it happened virtually overnight. Dusting off my slow cooker seemed to be the right thing to do today for an easy healthy dinner of vegan Italian sausage lentil stew. Whenever I cook anything Italian style it brings up memories of my grandma Maria, she was Italian and she was an amazing cook, so is my mom and dad, I remember coming home from school on a wintery day and there would be meatballs and sauce in the slow cooker or if my mom was home it would be simmering on the stove and I could not wait until dinner time, pasta was a staple at our dinner table. When we would visit my grandma in Santa Rosa when I was a little boy my grandma would make a huge pot of Cioppino with crab that we caught on the coast in Bodega Bay, fond memories. Even though this stew is vegan, there certainly is no sacrifice in flavor…you may even want a second bowl.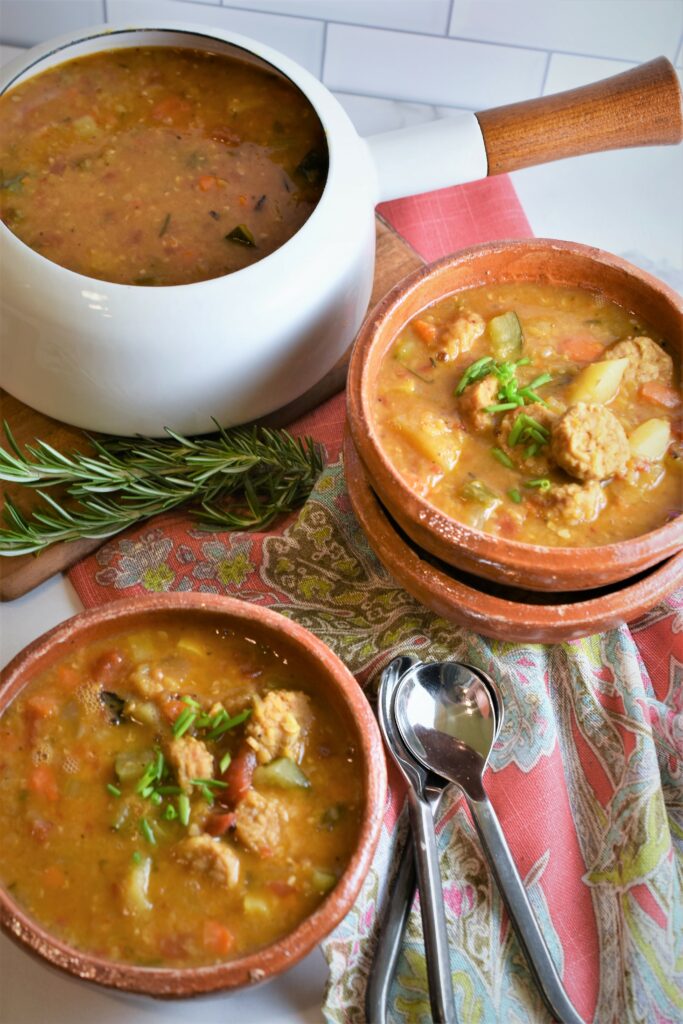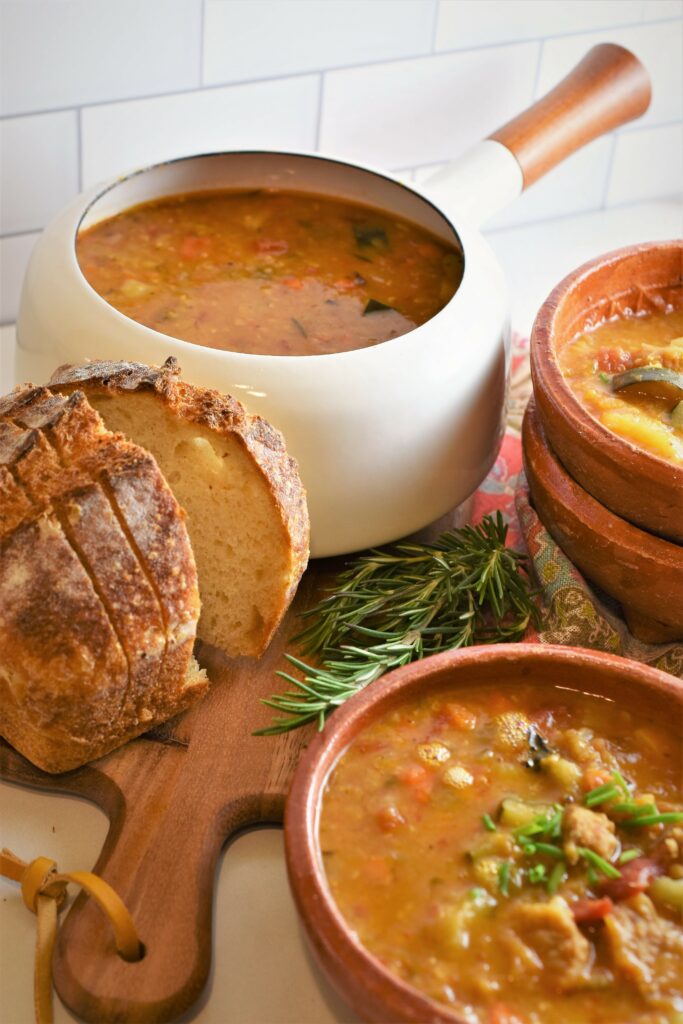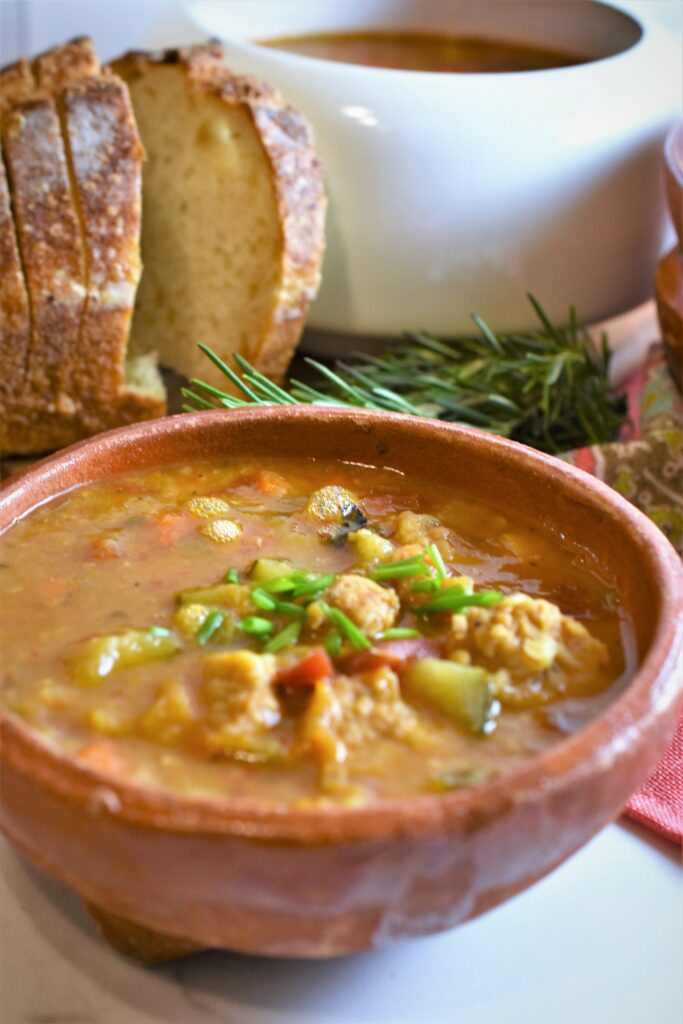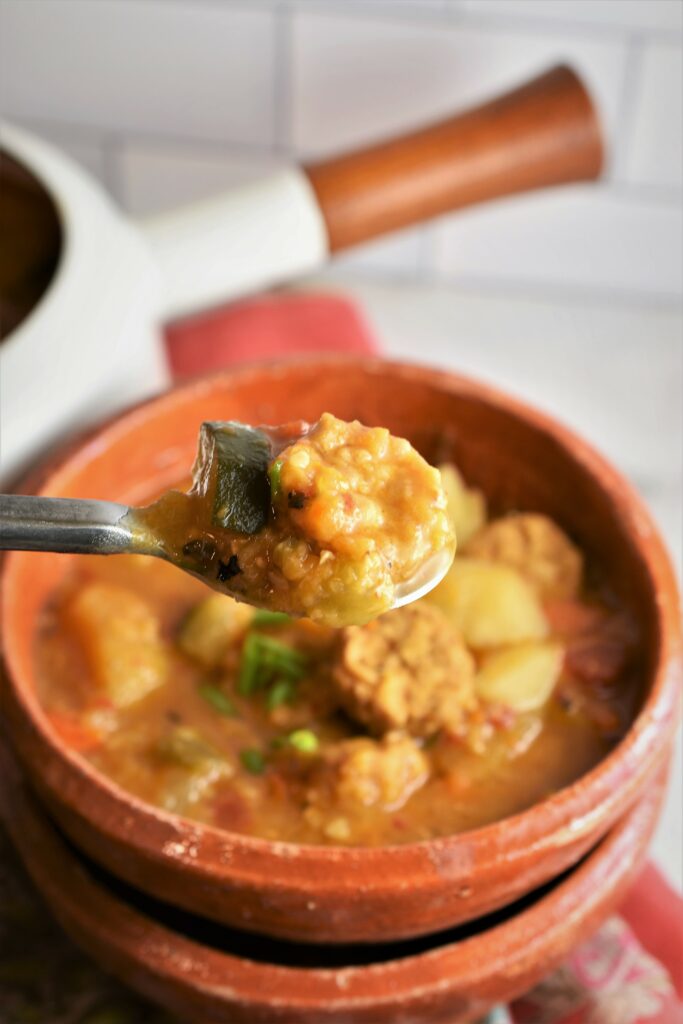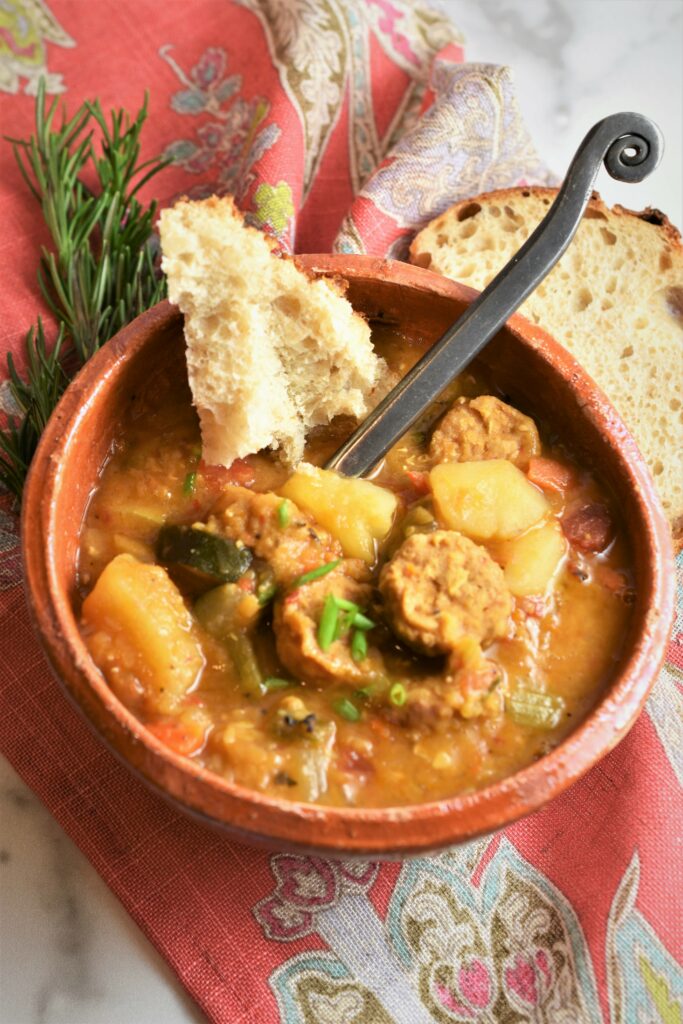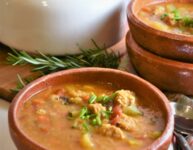 Vegan Italian Sausage Lentil Stew
This stick to your ribs hearty Italian inspired stew is creamy and so comforting, especially on a cold winter night
Ingredients
2

tbsp

olive oil

1

lb

Vegan Italian style sausage, sliced

2

carrots, diced

2

celery stalks, diced

1

small onion, diced

1

cup

yellow zucchini or crookneck squash, chopped

1

cup

zucchini, chopped

1/2

tsp

garlic, chopped

1 1/2

cups

red lentils

14.5

oz

can chopped tomatoes, fire roasted variety

2

medium russet potatoes, chopped

7

cups

vegetable stock

1

2 inch sprig of rosemary, leave whole

2

tbsp

sage, chopped

1/2

tsp

Italian seasoning

1/2

tsp

red chili pepper flakes

1/4

tsp

course ground black pepper

1/4

tsp

kosher salt
Instructions
In a skillet on the stove over medium/high heat, add the olive oil and the vegan sausage and brown for 3 to 5 minutes, stirring occasionally. Add the carrots, celery, onion, zucchini and garlic and brown that for another 5 to 8 minutes, stirring occasionally.

Transfer to your slow cooker and add the remaining ingredients and turn to the low setting for 8 hours or the high setting for 5.

Garnish with chopped chives, Parmesan or vegan cheese and enjoy with some crusty bread and/or salad for a delicious comforting and healthy meal.