My new recipe for this moist and delicious vegan apple Bundt cake with brown sugar glaze turned out so yummy that I not only had a piece for my dinner but also had a piece for my dessert last night….true story. We all have been dealing with this pandemic in so many different ways but also the same. I've been napping more than usual these days and when I woke up from one yesterday I was in the mood to bake. I came up with this vegan apple Bundt cake recipe a while ago and the perfect opportunity came up to make it. Since I had a bunch of apples that really needed to be used in a recipe.
As the timer ticks, cake bakes!
After my precious vegan apple Bundt cake was baking for a while, Patrick came home from doing a quick visit to the office to get mail. Plus he told me that his car broke down and I need to bring him back to the office to help him jump his battery. Furthermore he had walked home since he forgot his phone. I had mentioned to him that we will go as soon as the cake was done. Because it had 30 minutes left and he said let's go now, we have time….um ok, did you hear the word CAKE!
As I drove him to the office like a bat out of hell, I couldn't stop thinking about the cake. Who cares about his car, right? I told him if that cake burns that he was going to get cut. When we arrived back home after the car shenanigans, luckily there was 5 minutes to spare on the timer, thank God my cake survived. Since I had made this recipe so late into the evening, I didn't make dinner so it seemed like a no brainer to have a slice of my delicious vegan apple Bundt cake with brown sugar glaze as my dinner, right? …and it was so good, I accidentally had another slice for dessert.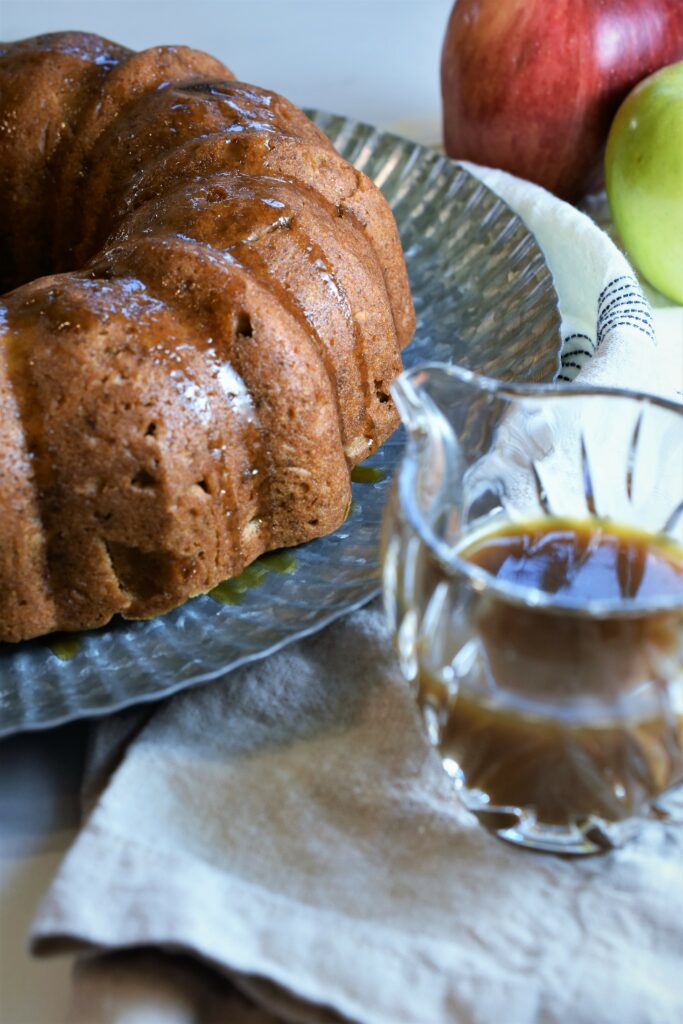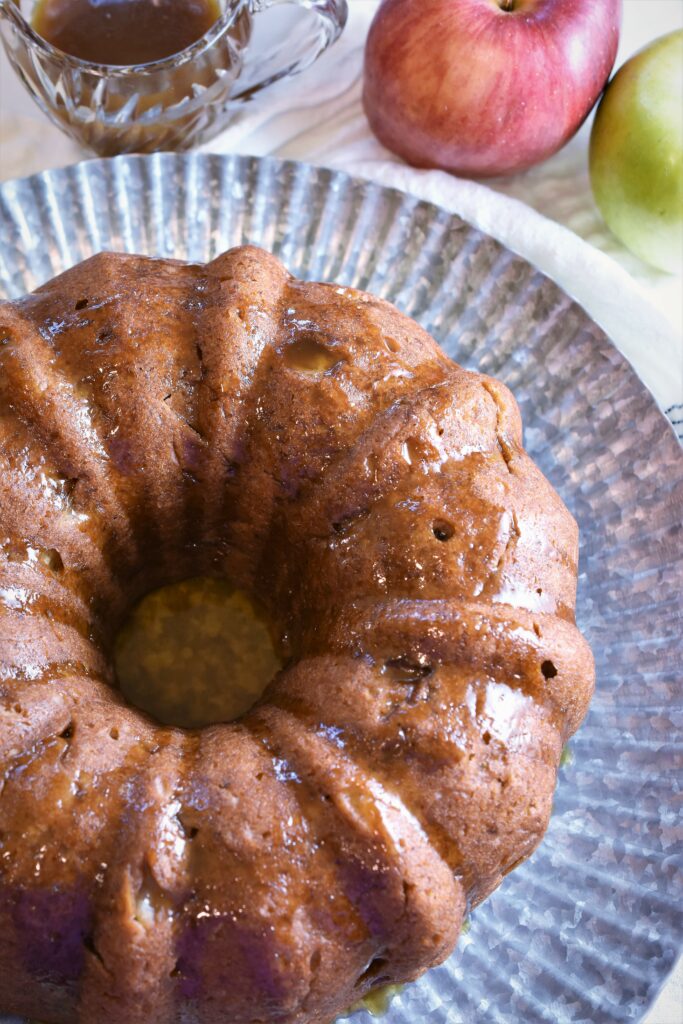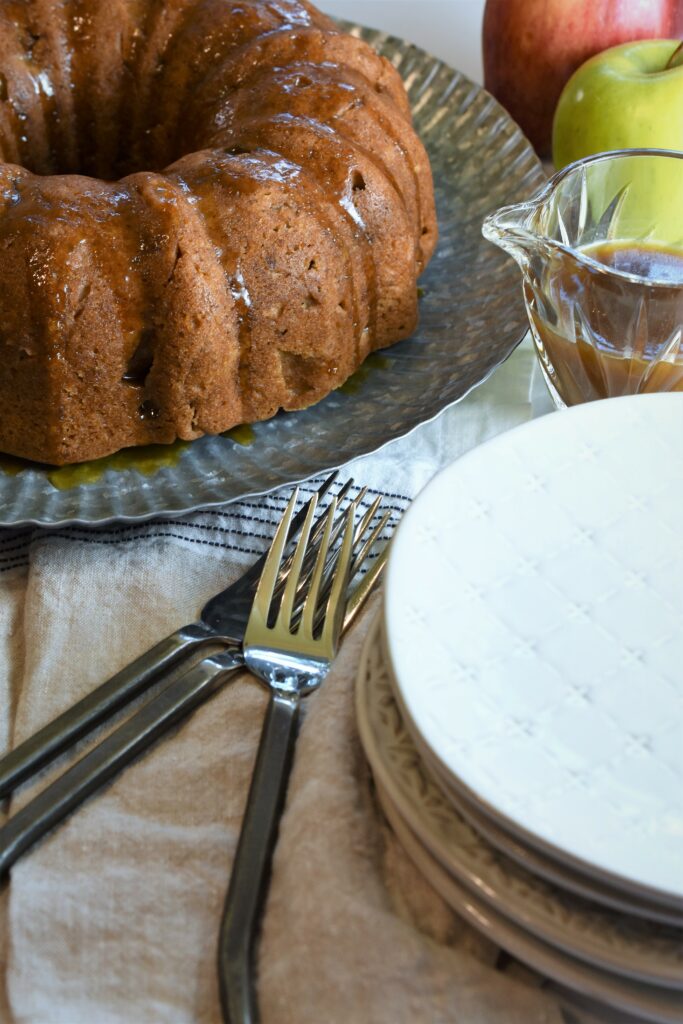 Craving more vegan sweets like this vegan apple Bundt cake? Look here!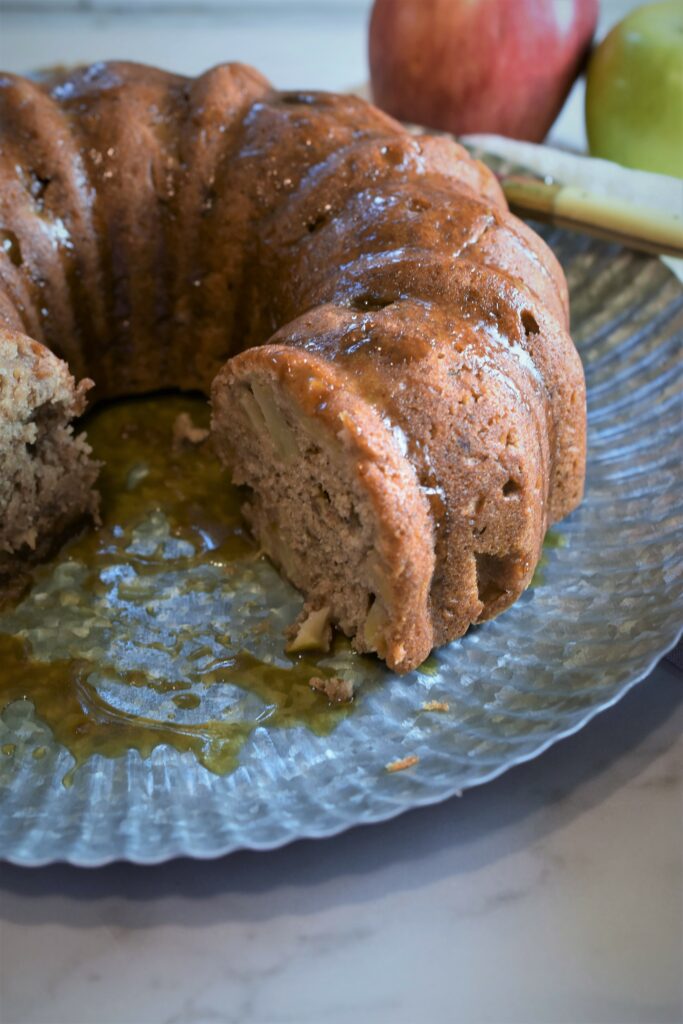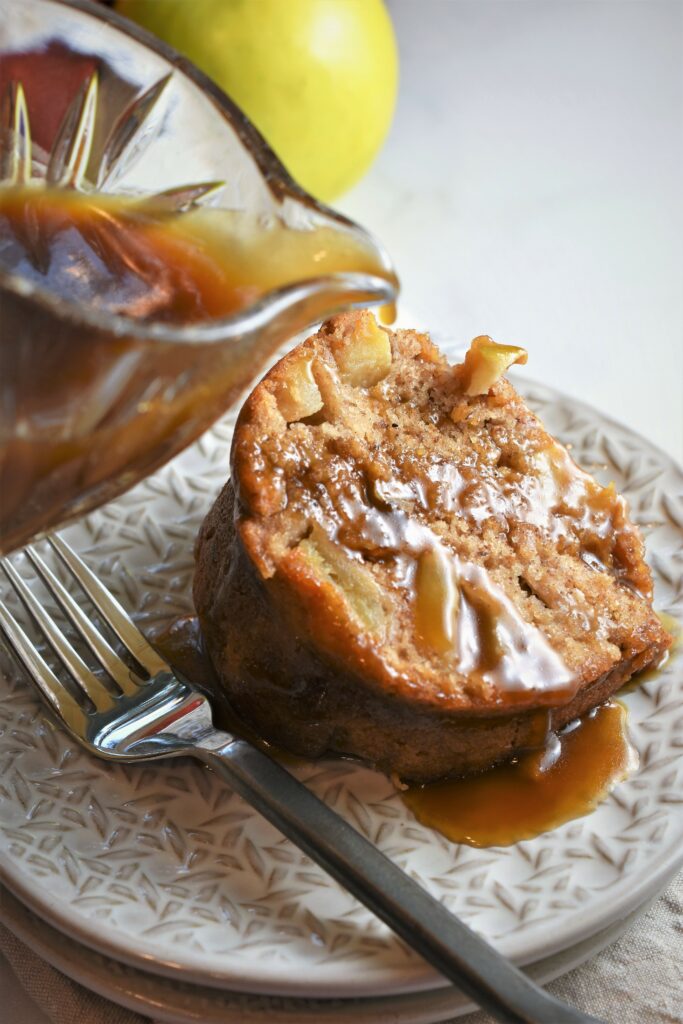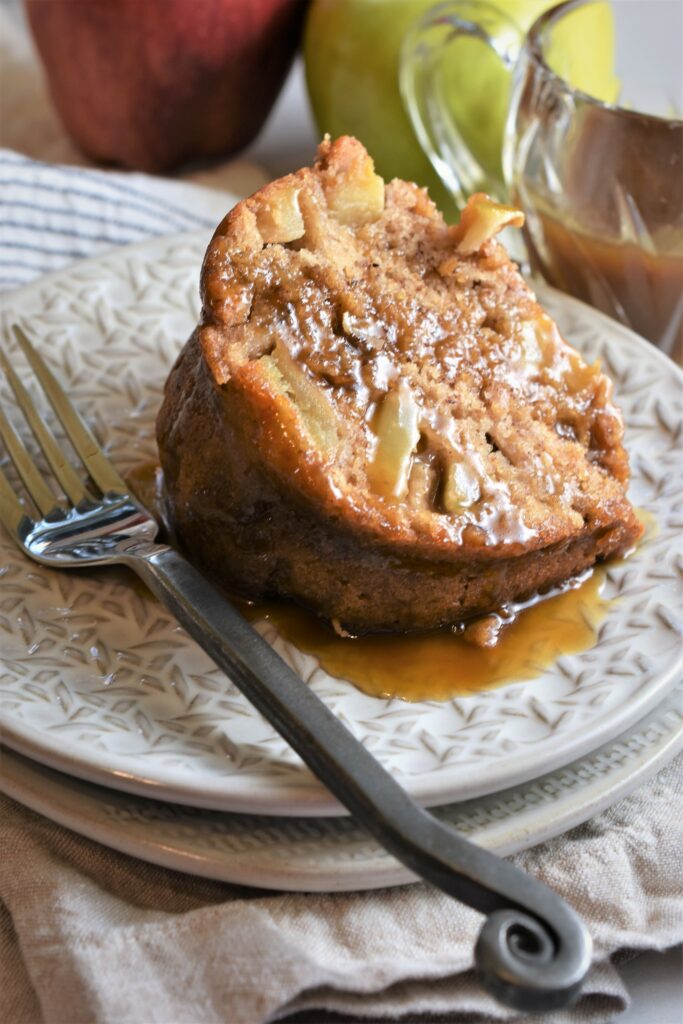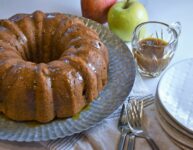 Vegan Apple Bundt Cake with Brown Sugar Glaze
This moist and delicious cake will only make you feel guilty by having it for dinner for only a few minutes while you have a second slice for dessert…
Cook Time
1
hour
15
minutes
Ingredients
3

tbsp

flaxseed meal

1/2

cup

almond milk or other plant based milk

1

tbsp

apple cider vinegar

1

cup

vegetable oil

1

cup

apple sauce

3

tsp

vanilla

2

cups

granulated sugar

3

cups

all-purpose flour

1

tsp

baking powder

1/2

tsp

baking soda

1/2

tsp

kosher salt

1/2

tsp

nutmeg

2

tsp

cinnamon

3

cups

Granny Smith apples, peeled and chopped

1

cup

walnuts, chopped
Brown Sugar Glaze
1/2

cup

vegan butter

1

cup

light brown sugar

3/4

cup

almond milk or other plant based milk

2

tbsp

corn starch

1

tsp

vanilla

1/2

tsp

kosher salt
Instructions
Preheat oven to 325 degrees

In a large mixing bowl or bowl of a stand mixture add the flaxseed meal and almond milk and let rest for 10 minutes

Add the apple cider vinegar, vegetable oil, apple sauce, vanilla and granulated sugar and mix well

Sift together the flour, baking powder, baking soda, salt, nutmeg and cinnamon. Add that to the mixing bowl and mix well

Stir in the apples and walnuts

Pour into a greased bundt cake pan, I used a nonstick one but I still sprayed it with a non-stick spray, spread cake batter around the pan and tap any apples sticking up and smooth over

Bake for 75 minutes, check with a toothpick to see if it comes out clean and let cool for 30 minutes before inverting the cake onto a platter

Drizzle the top of the cake with the brown sugar glaze and any leftover can be used if you want extra on each slice…yes please
Brown Sugar Glaze
Melt the vegan butter over medium high heat in a small saucepan

In a small bowl whisk together the almond milk and cornstarch together until it dissolves

Add the almond milk/cornstarch mixture, brown sugar vanilla and salt to the saucepan and whisk well

Let it come to a bowl and turn down to medium, stirring occasionally for 5 minutes

Pour through a sieve into a bowl to catch any lumps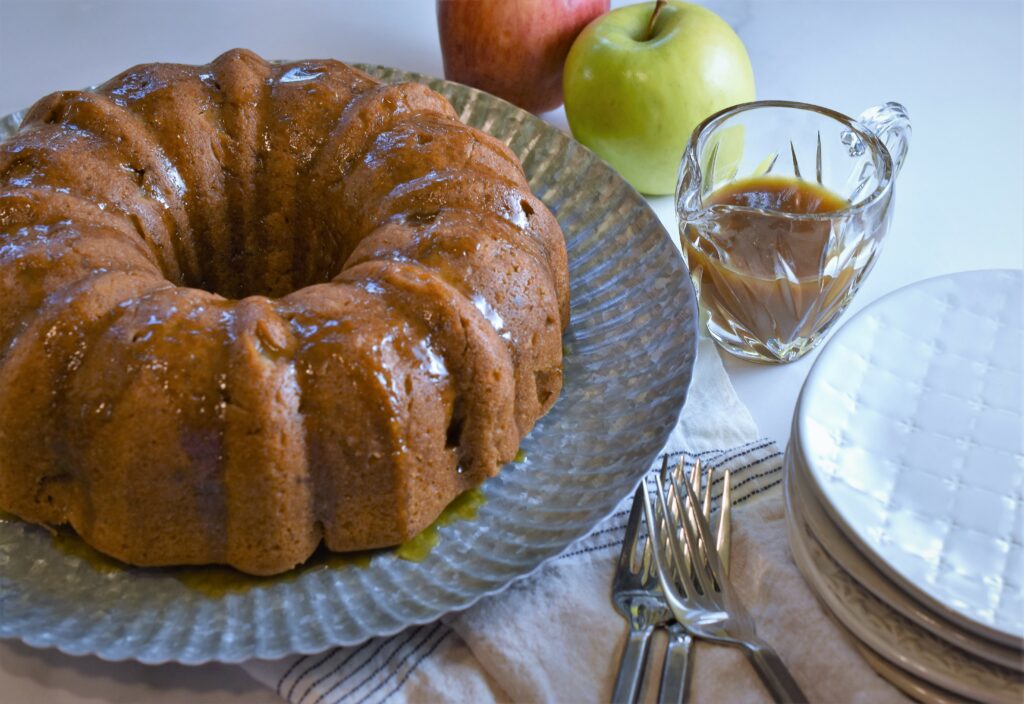 H. David Dalquist invented the Bundt cake pan in the early 1950's and his company Nordic Ware sells amazing bake-ware in the most beautiful shapes