These vegan chocolate peanut butter sandwich cookies will give you a reason to celebrate everyday with my latest recipe for these incredibly scrumptious treats.  Celebrating holidays like the 4th of July with a slice of pie or something cool like ice cream is typical, however I was in the mood for chocolate and peanut butter.   Furthermore, all desserts make me smile but there's something special about sandwich cookies. Most importantly, the creamy center takes the stage once you bite through the crisp cookie.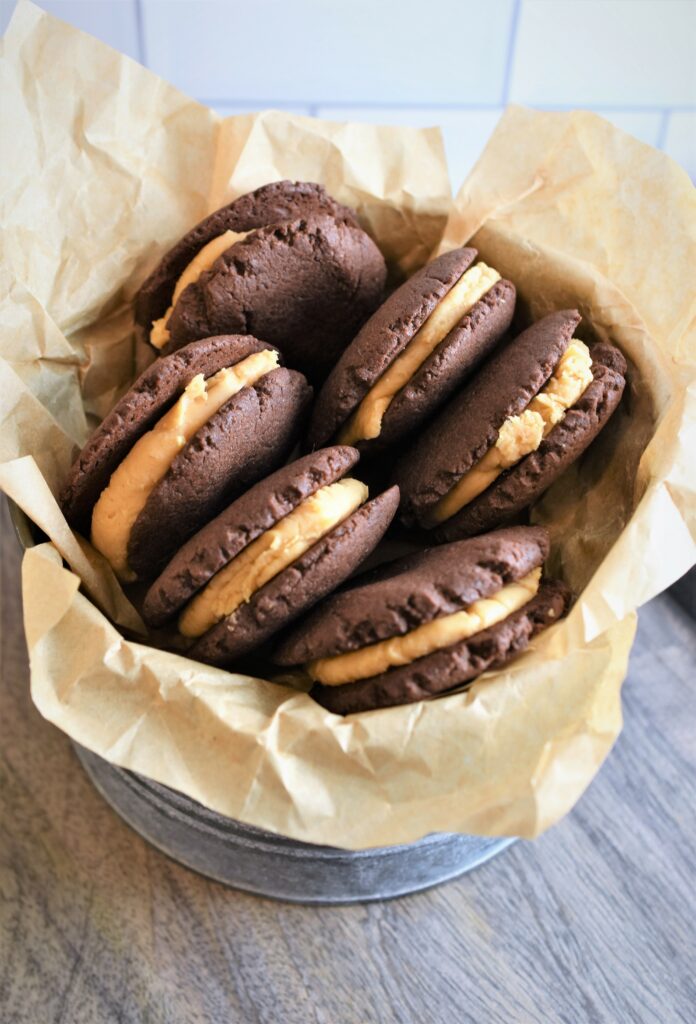 You don't have to be vegan to enjoy these fabulous sandwich cookies. Because, I'm not but my partner is so I try to cook a lot of foods to him happy.  In other words, preparing recipes without animal products is just another way to enjoy delicious food.  In conclusion, open your minds and your taste buds because enjoying vegan cuisine is much more than munching on a block of tofu.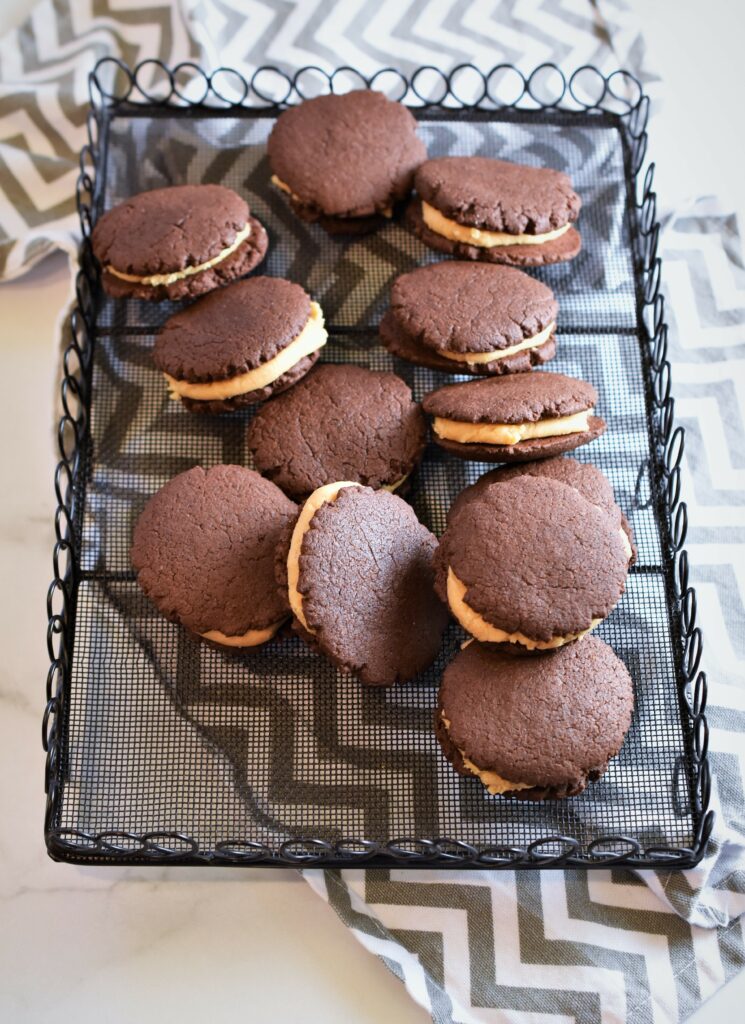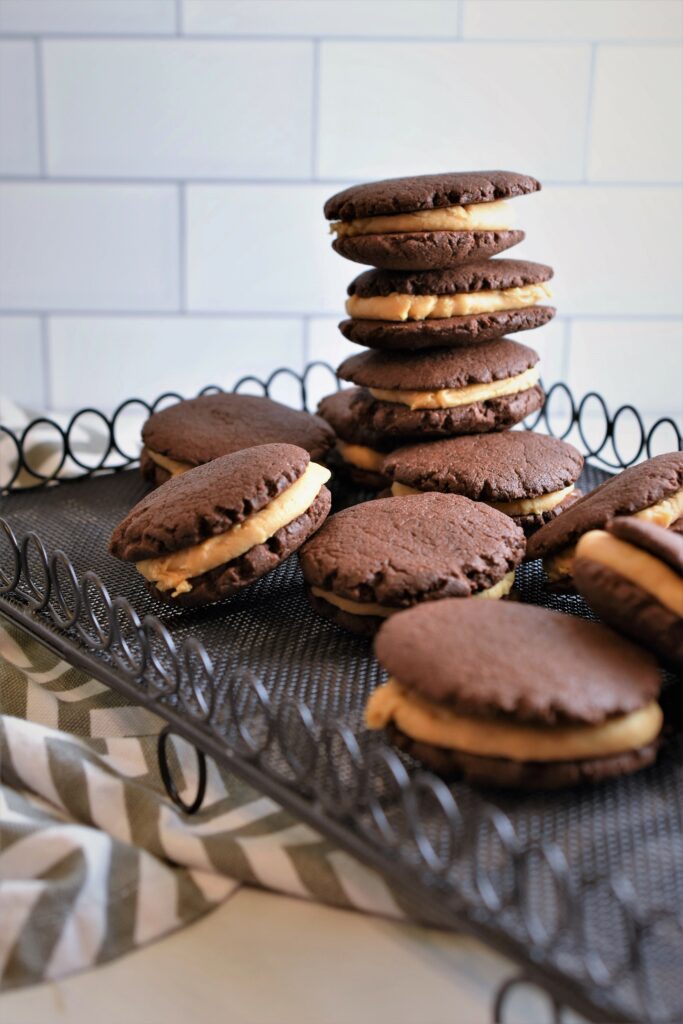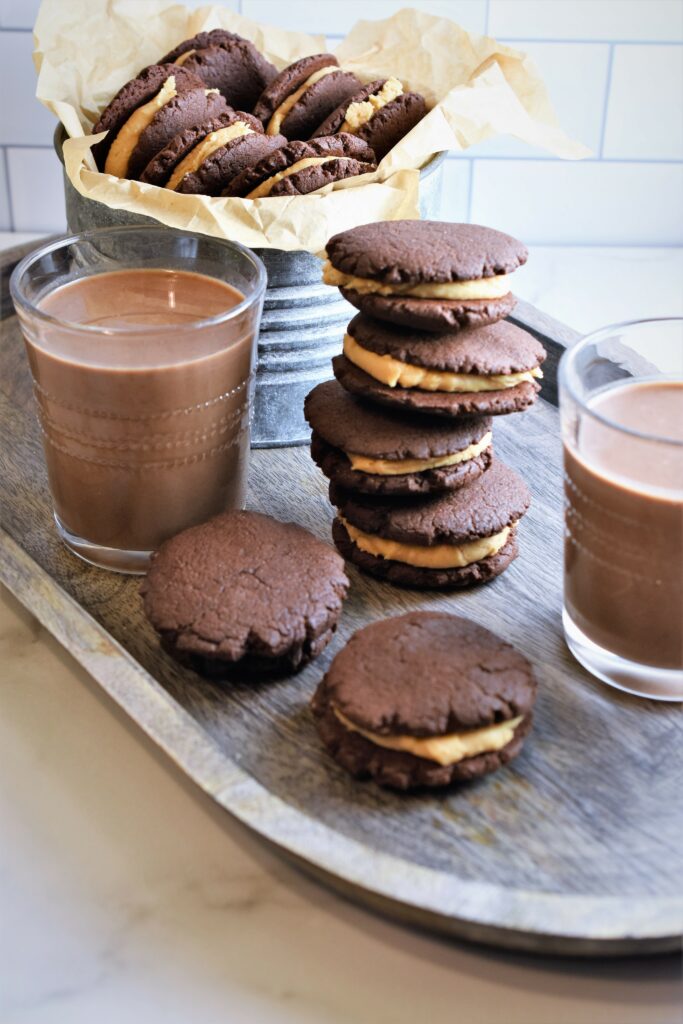 If these Vegan Peanut Butter & Chocolate Sandwich Cookies got you craving more vegan treats, check these out
Vegan Peanut Butter, Chocolate Chip & Pecan Cookies
Vegan Double Dark Chocolate Chip Walnut Cookies
Vegan Baked Ginger, Pecan and Banana Brulee Donuts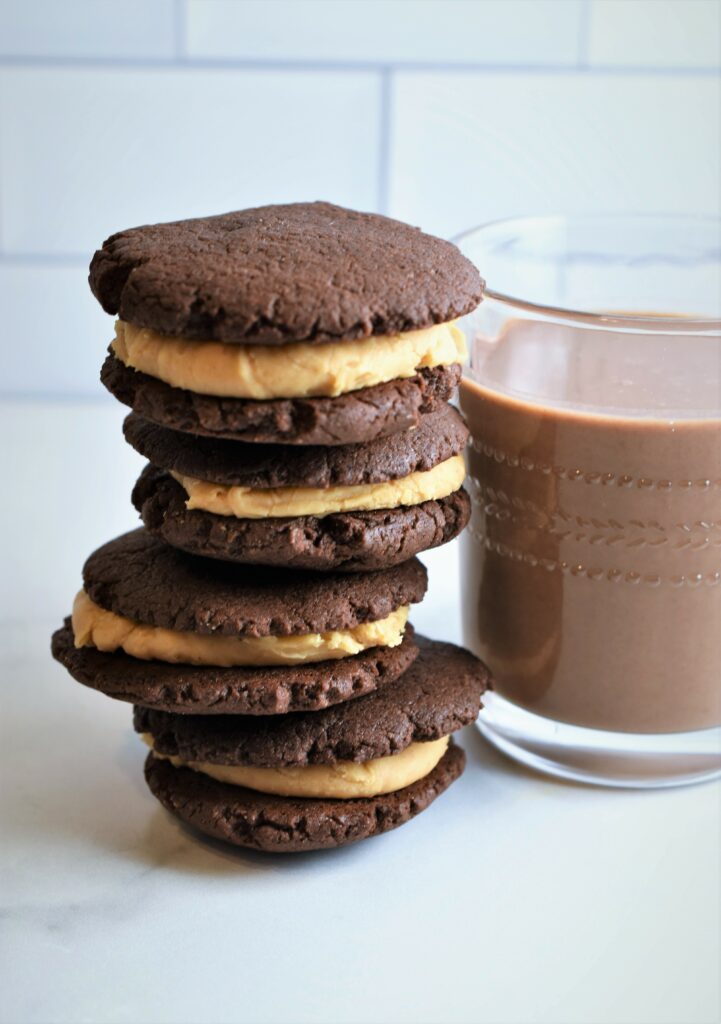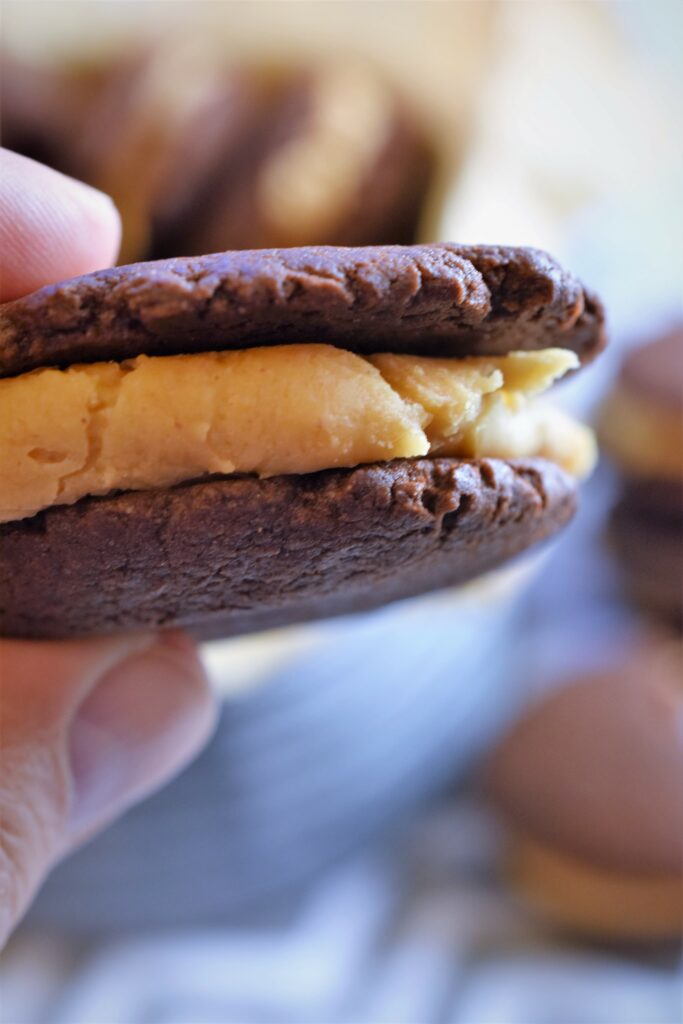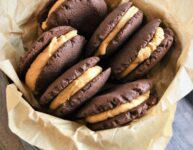 Vegan Chocolate Peanut Butter Sandwich Cookies
These deep, rich chocolate cookies have a creamy peanut butter filling that will have you behaving like the cookie monster with every delightful bite.
Ingredients
2

tbsp

flax seed meal

1/3

cup

nondairy milk

1

tsp

vanilla

2 1/2

cups

all-purpose flour

1

tbsp

cornstarch

1/2

cup

cocoa powder, get the best that money can buy

1

tsp

baking powder

1/2

tsp

kosher salt

1

cup

vegan butter, softened (I love Smart Balance brand)

1 1/2

cups

sugar
Peanut Butter Filling
3/4

cup

good quality creamy organic peanut butter at room temperature

3

cups

confectioners' sugar

2

tsp

vanilla extract

1/2

cup

plus 1 tbsp nondairy milk
Instructions
In a small bowl whisk together the flax seed meal, nondairy milk and vanilla and let sit for 10 minutes

Sift together the flour, corn starch, cocoa powder, baking powder and salt, set aside (I just used a whisk for a quick sift)

In a mixing bowl with a hand held or stand mixer cream together the vegan butter and sugar until light and fluffy, slowly add in the flax seed mixture until combined

Add the dry ingredients one cup at a time until well blended, scraping sides of bowl as needed, scrape together in one big ball, cover and let rest in the fridge for 30 minutes

Preheat oven to 375 degrees

Shape into 1-inch balls and place 2 inches apart on several parchment lined sheet pans and flatten with the palm of your hand to 3/8 inch thick. Bake for 8 to 10 minutes until puffy and slightly darker around the edges, mine came out perfect at 9 minutes, remove to cool for 5 minutes and place cookies on wire racks to cool for an additional 10 minutes

Once all the cookies have cooled completely, spread half of the cookies with 1 tablespoon of the peanut butter filling and top each with another cookie. Makes 28 sandwich cookies, a party worthy amount for at least 12 sets of sweet tooth's
Peanut Butter Filling
Combine the peanut butter, confectioners' sugar, vanilla and nondairy milk and beat until spreading consistency, adding additional tablespoons of nondairy milk if needed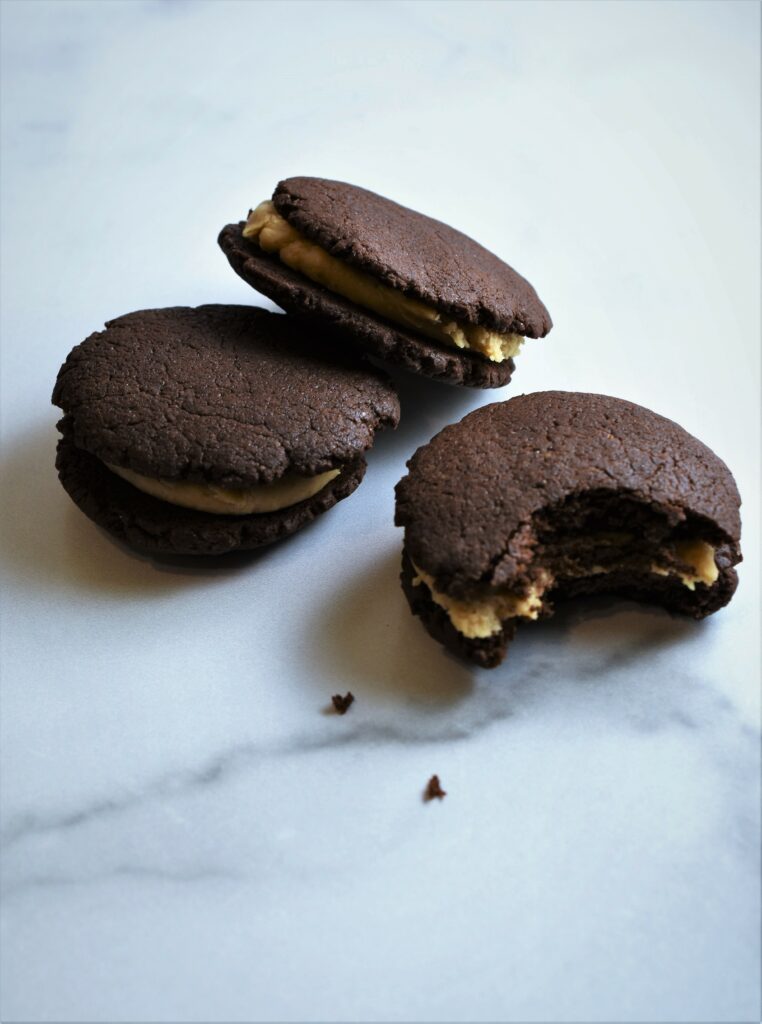 Enjoy These Peanut Facts:
In this article from the National Peanut Board Dr. John Harvey Kellogg of the cereal fame invented peanut butter in 1895 as a protein substitute for older patients who had poor teeth and couldn't chew meat. Hats off to him, for creating peanut butter…