This chipotle white bean dip represents my love for Mexican food and beans. However, I just don't have the time to cook beans from scratch sometimes. As a result, canned beans are a staple in my pantry because you can easily whip up a Mexican dish in a moment's notice. Because this chipotle white bean dip only takes minutes to prepare, you are ready for that impromptu fiesta. Furthermore, did I happen to mention that this appetizer is vegan? Vegan diets are all the rage right now and there is no dairy or meat in this dip so this will give your party guests a great option at your next soiree.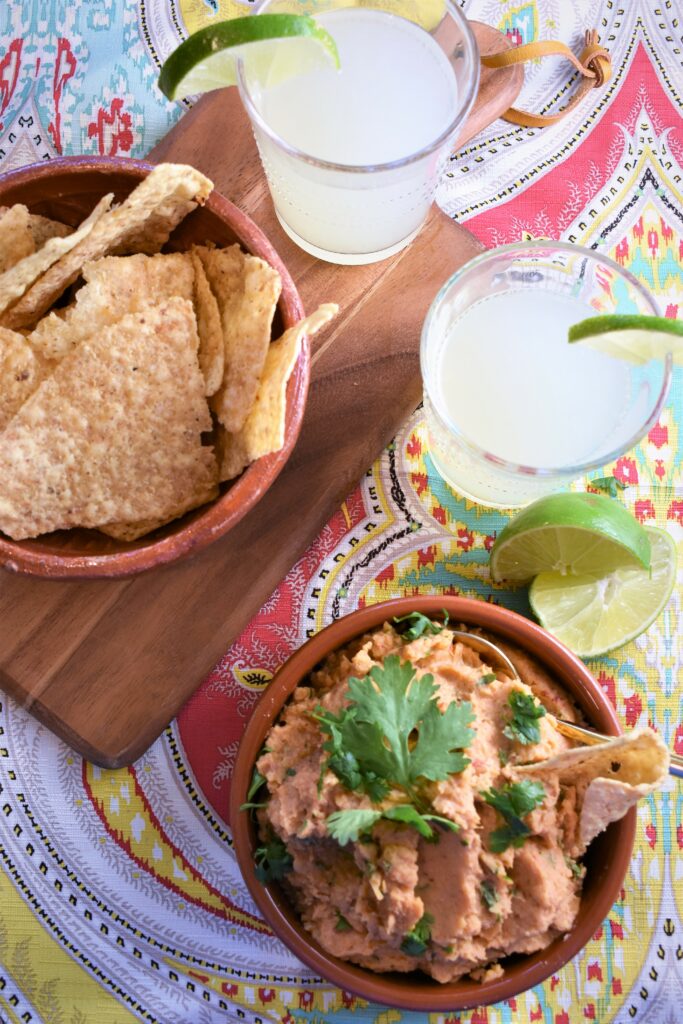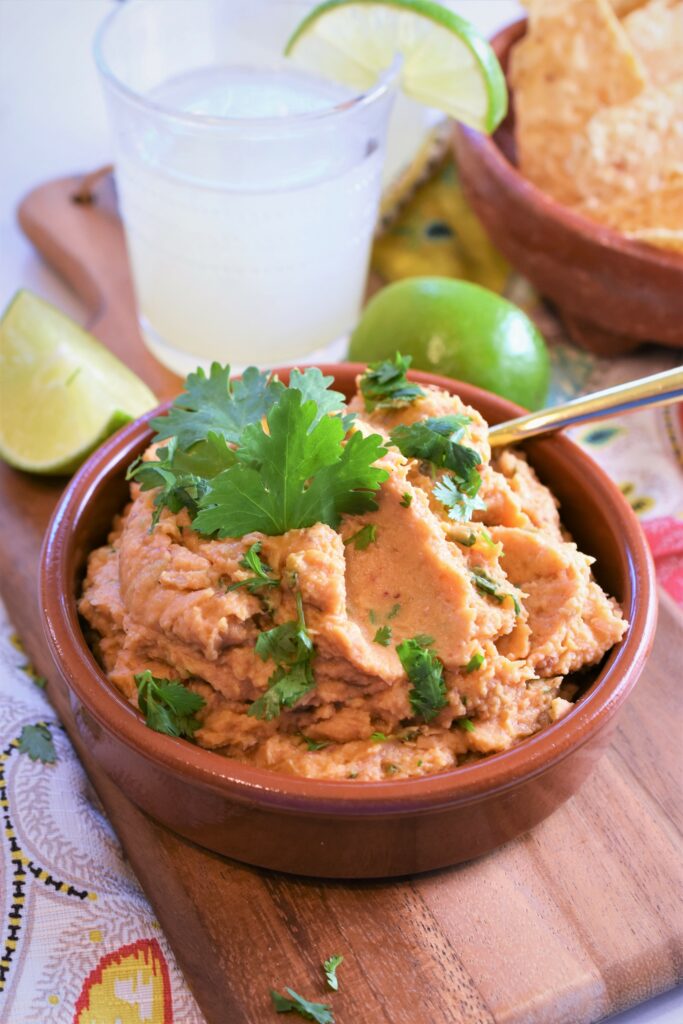 Serving This Chipotle White Bean Dip
Not just for serving cold, pour this dip into a casserole dish and heat at 350 degrees for about 30 minutes uncovered with or without cheese or vegan cheese for a more satisfying appetizer on those cold days
Tired of mayo on your sandwich? Try this for an amazing protein packed spread on your veggie sandwiches or your morning toasty bagel
In the mood for a burrito or a crunchy taquito? This makes a great filling for that or possibly layer into a Mexican lasagna casserole
Looking for something lower in fat? Try replacing the oil in this with water for a healthier version, you can't go wrong by optimizing your health, right?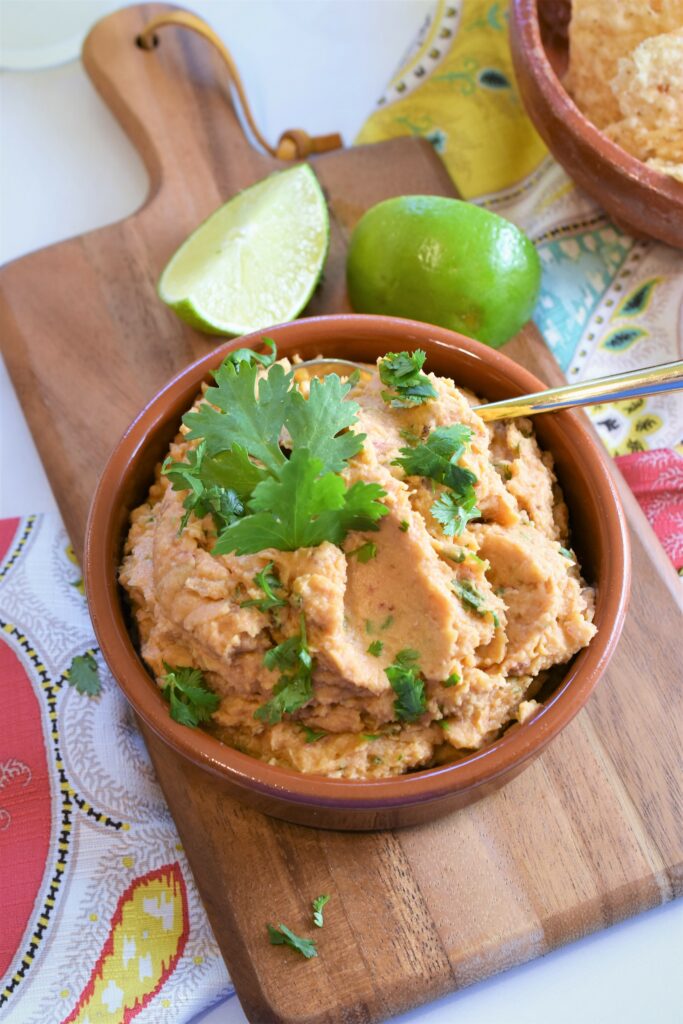 Are you craving more vegan recipes with chipotle? I got you covered
Chipotle BBQ Chickpea Sliders with Secret Sauce
Vegan Chipotle Butternut Squash Cornbread with Maple Butter
Orange & Chipotle White Bean Hummus with Pepitas
Vegan Skillet Shepherd's Pie with Chipotle BBQ Sweet Potato Crust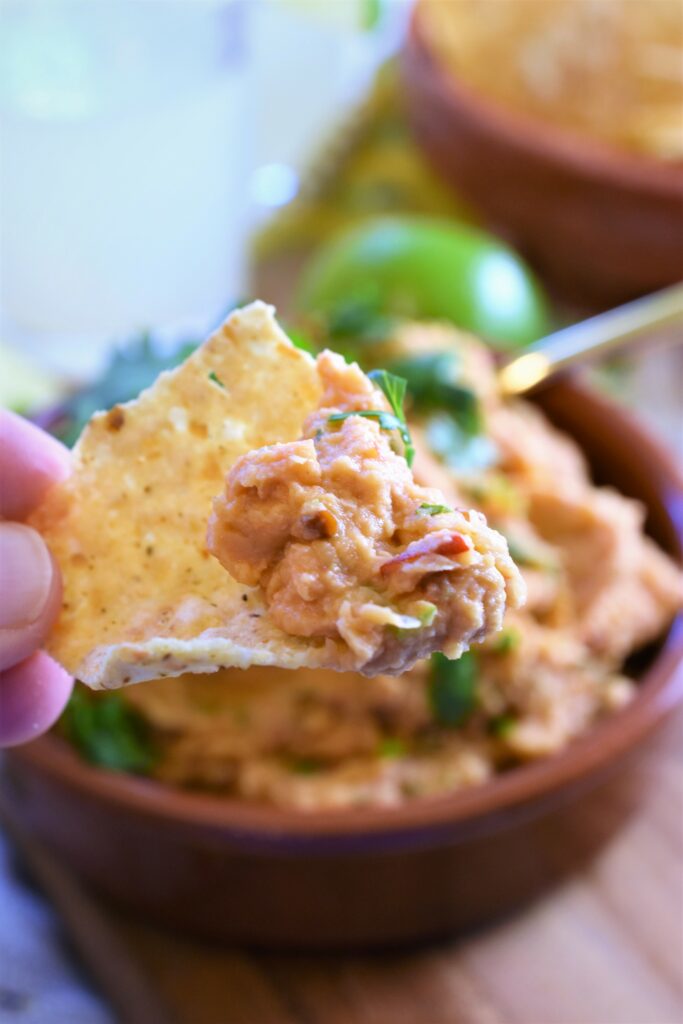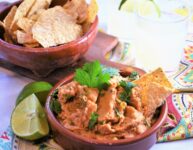 Chipotle White Bean Dip
This creamy party dip combines the smokiness of the chipotle peppers with lime for a zesty fiesta any day of the week
Ingredients
3

tbsp

olive oil

1

small yellow onion, chopped

2

cloves of garlic, chopped

2

15 oz. cans of cannellini beans, rinsed and drained

3

tbsp

chipotle chili in adobo sauce, chopped

1/2

tsp

kosher salt

3

tsp

cumin

1

large lime, zested and juiced

2

tbsp

cilantro, chopped
Instructions
Heat the olive oil in a small pan over medium/high heat; add the onion and garlic and saute for 8 minutes, stirring occasionally until golden. Set aside to cool

In a work bowl of a food processor add the beans, chipotle chilies, cumin, salt, onion mixture, lime zest and juice. Puree until smooth, pulsing in the beginning and scraping the sides of the bowl, once pureed stir in the cilantro and transfer to a covered bowl and refrigerate for one hour.

Serve with tortilla chips, corn chips and/or veggies. Makes 2 1/2 cups
Recipe Notes
Check the flavor and adjust salt if needed, if you want a creamier texture add 1 more tablespoon of oil or more and blend
Smoky Chipotle peppers, one of my favorite ingredients in my chipotle white bean dip!
What is a chipotle pepper and how to make your own
Chipotle Peppers 101: Your Complete Guide