Sometimes you just have to turn up the volume in the kitchen and combine flavors that you would think go together that may or may not be traditional; that's exactly what I did with my recipe for this scrumptious vegan chipotle butternut squash cornbread with maple butter. This cornbread will be served tonight as part of our Thanksgiving feast and goes well with so many dishes and you can't go wrong with the autumnal offering of the butternut squash. If you stick to your tried and true traditional dishes you won't have room for new dishes that come dancing into your life…I'll be serving this again in the future for sure. The chipotle chilies add a nice smoky heat to this cornbread and it is not too spicy at all and the sweetness of the maple butter is a beautiful contrast.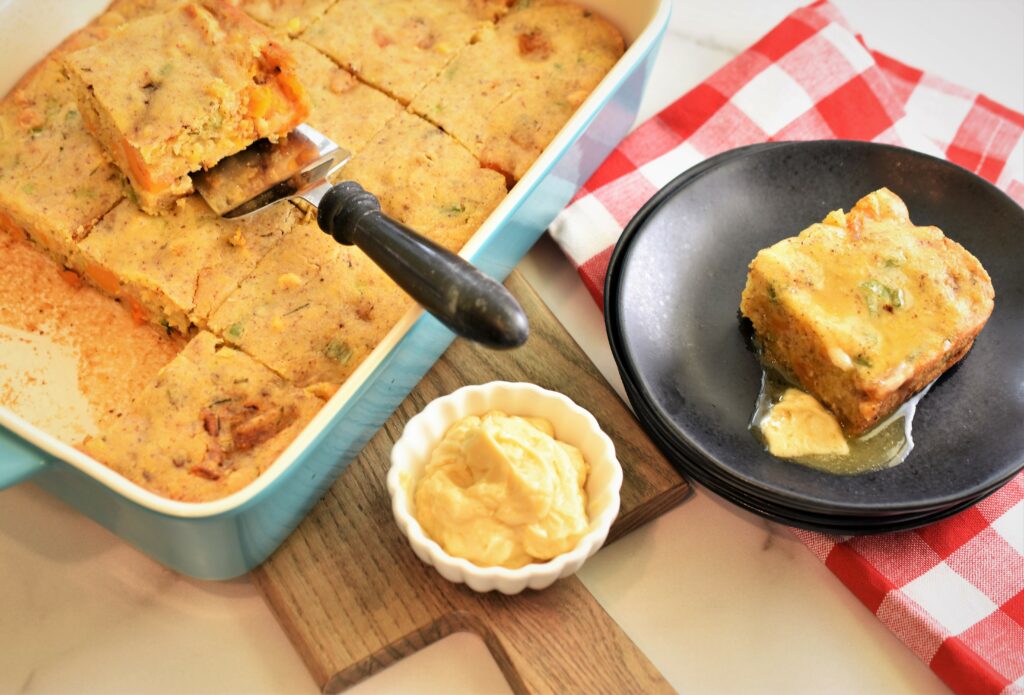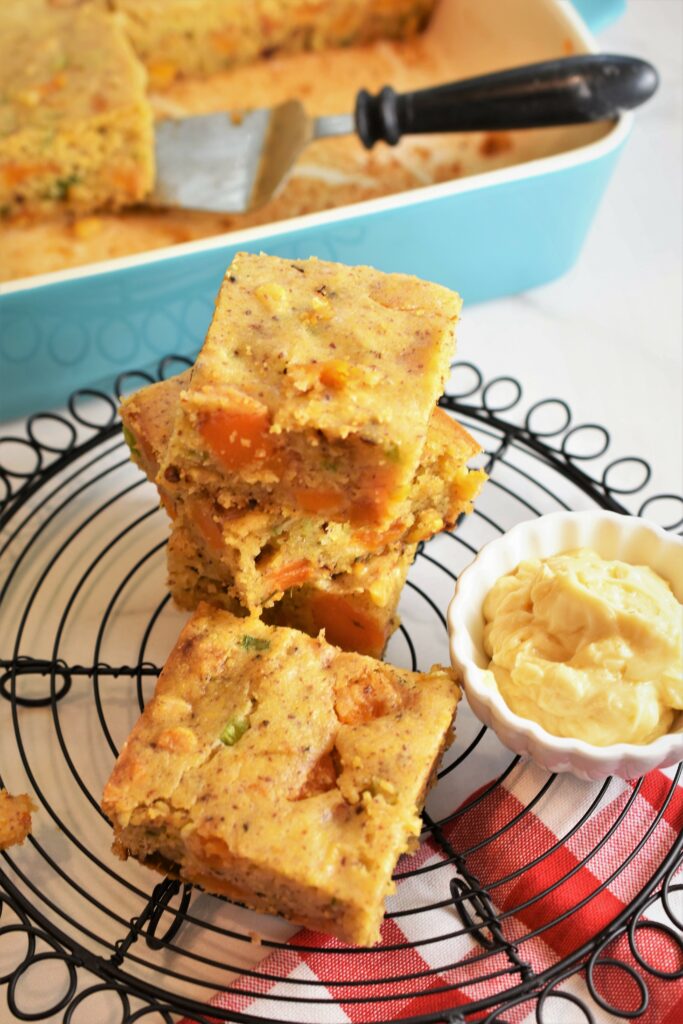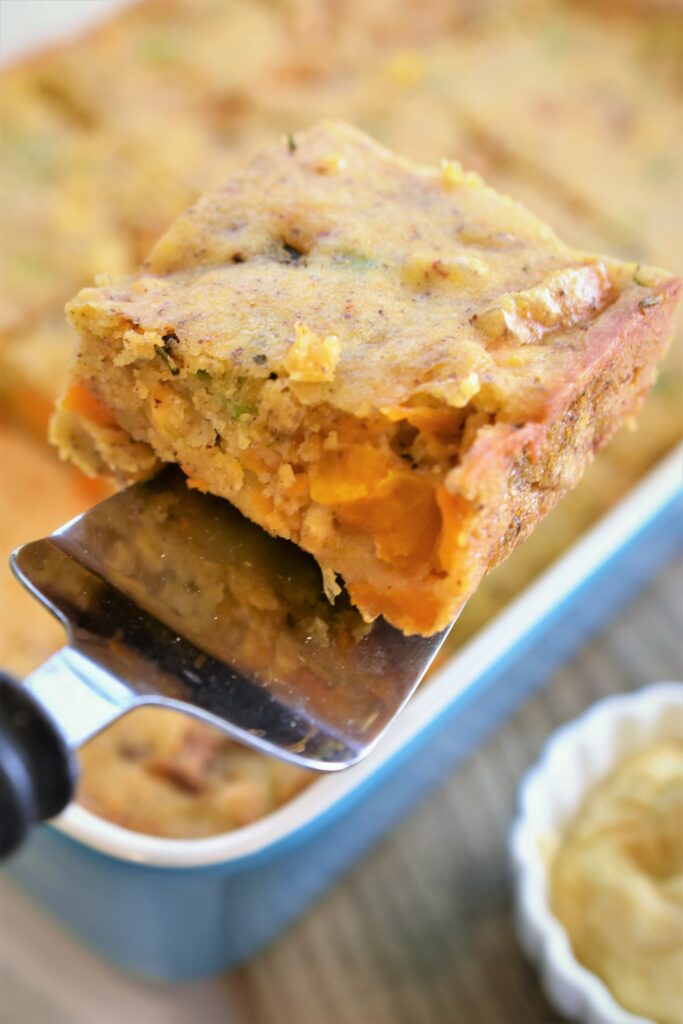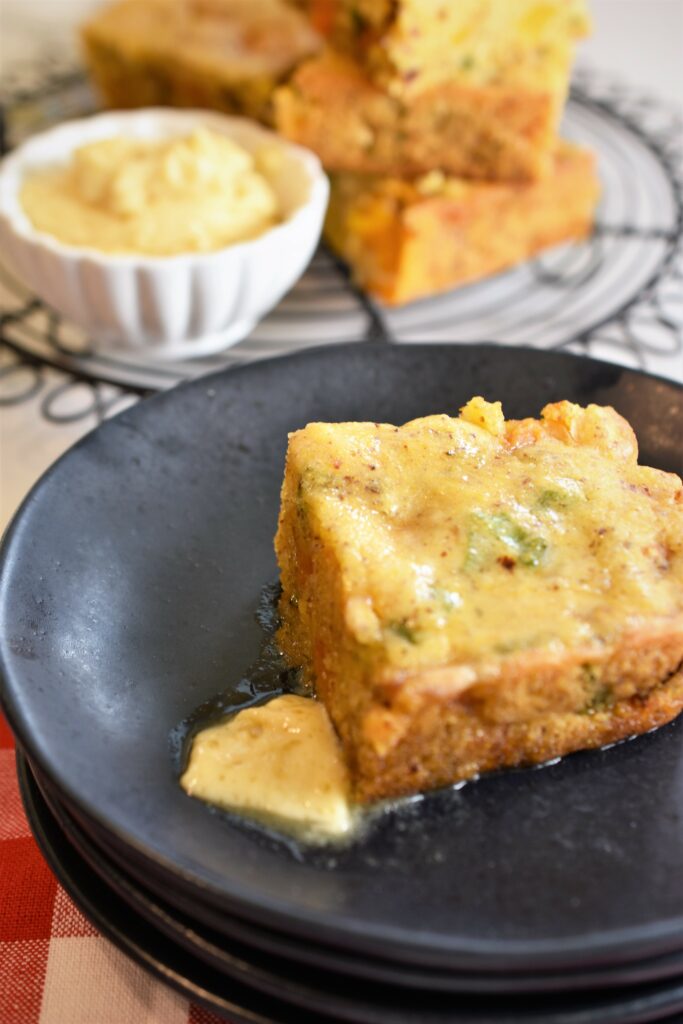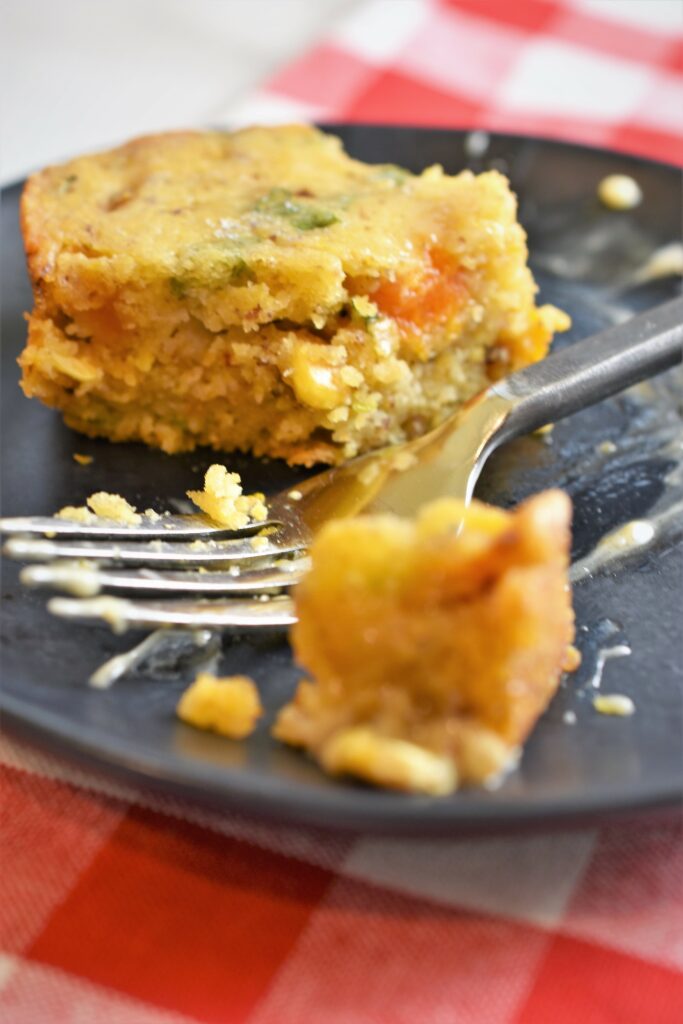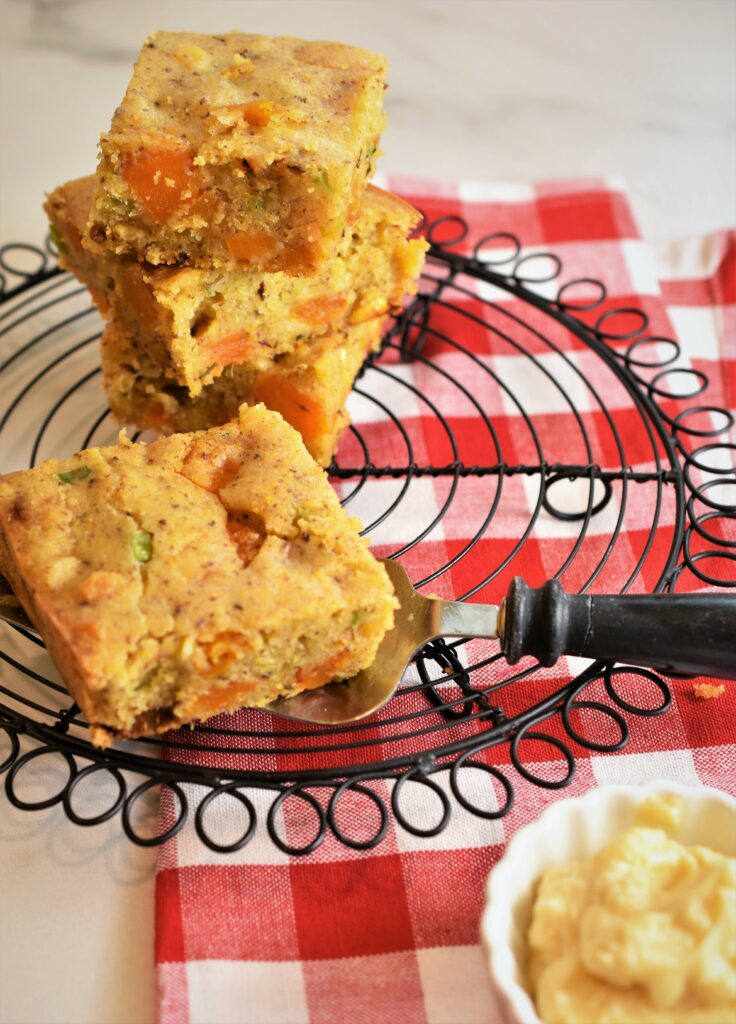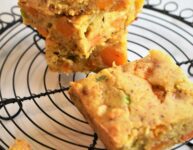 Vegan Chipotle Butternut Squash Cornbread with Maple Butter
This moist cornbread combines the sweetness of butternut squash and the smokiness of chipolte chilies for an autumnal cornbread that is fancy enough for your holiday table
Ingredients
3

cups

butternut squash, peeled, cut into 1/2 inch dice

make it easy, buy it peeled and cubed already, just cut it smaller

2

tbsp

olive oil

2

tsp

fresh rosemary, minced

1/4

tsp

kosher salt

1/4

tsp

course ground black pepper

2

tbsp

chipotle chili in adobo, minced

2

tbsp

flax-seed meal

1/3

cup

water

1/2

cup

vegetable oil

3/4

cup

almond milk or other plant based milk

8

oz

vegan cream cheese (I think Trader Joe's brand is the best)

2

green onions, chopped

15

oz

box of cornbread mix (I used Trader Joe's, it has corn it in)
Maple Butter
1/2

cup

softened vegan butter

3

tbsp

maple syrup

mix the butter and maple syrup together in a small bowl and set aside or refrigerate until ready to use
Instructions
Preheat oven to 375 degrees F

In a medium mixing bowl combine the butternut squash, olive oil, rosemary, salt and pepper and pour onto a greased sheet pan and place in oven for 20 minutes, take out and let rest for 5 minutes

While squash is cooking, in a small bowl whisk together the flax-seed meal, water, vegetable oil and almond milk and let rest for 15 minutes

In a large mixing bowl wish together the softened cream cheese with the flax-seed/liquid mixture until smooth and stir in the green onions and cornbread mix until smooth

add the roasted butternut squash, making sure to scrap all the goodness from the sheet pan into the mixing bowl and stir well until combined

Turn oven down to 350 degrees F

Pour batter into prepared baking dish, I used cooking spray, place in oven for 40 to 45 minutes or until toothpick test comes clean. Let cool for at least 10 minutes before cutting into squares and serving. Serve with maple butter.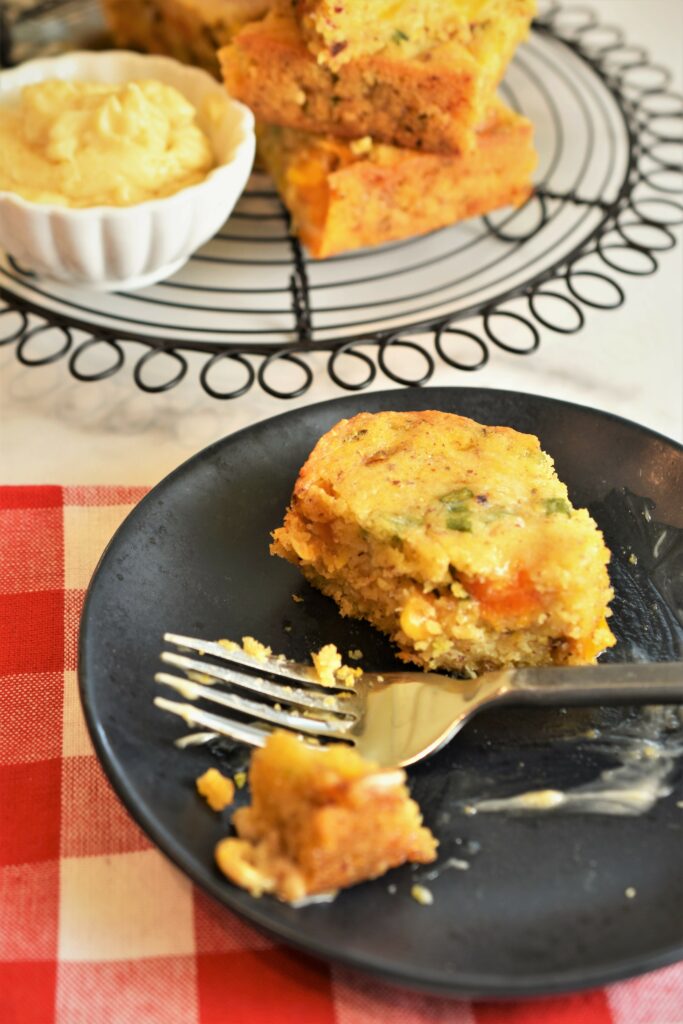 Gourds like squash are a member of the Cucurbitaceae family and mostly used as decorative purposes. Look at these amazing Gourd birdhouses, now I want to make one, so cute!