These scrumptious mini bacon & egg tater tot casseroles are the perfect brunch bite for any occasion. Sure you can make a large casserole that has to be cut up and served, but why…when you can make petite individual casseroles that are perfectly portioned and look gorgeous on any brunch buffet. Serve each guest one or two with some fresh fruit and perhaps a croissant; so elegant served this way. I served this casserole as a larger version for an engagement brunch and it was just as good. This recipe is easy to put together and your party guests will be quite impressed with the presentation. Feel free to use any kind of cheese you prefer in this recipe, cheddar or Gruyere would be a great choice, I used pepper jack because that is what I had on hand.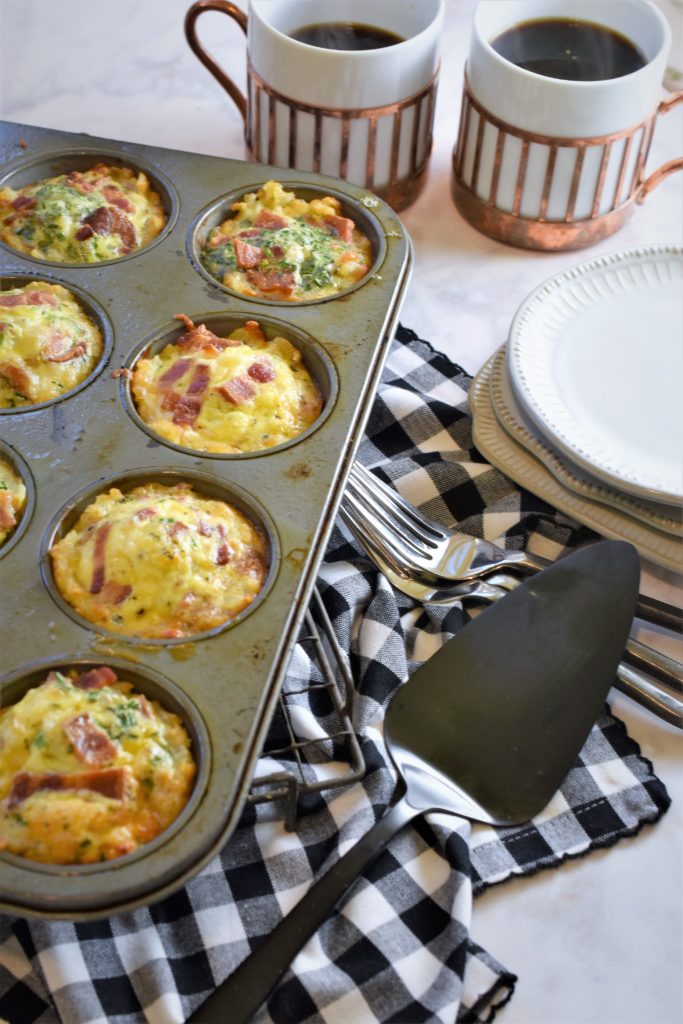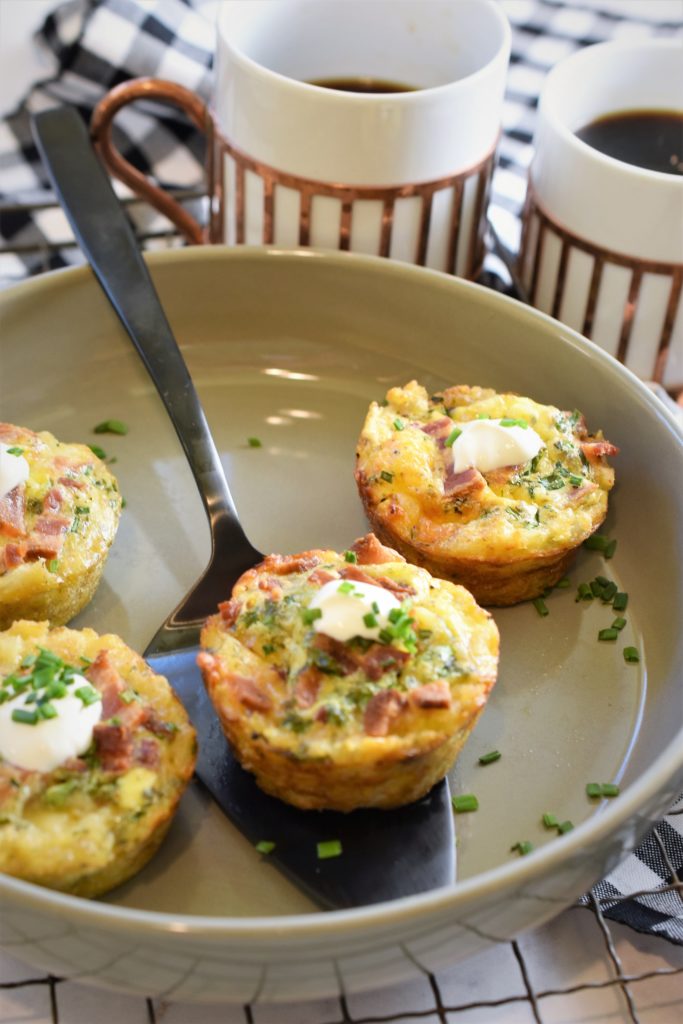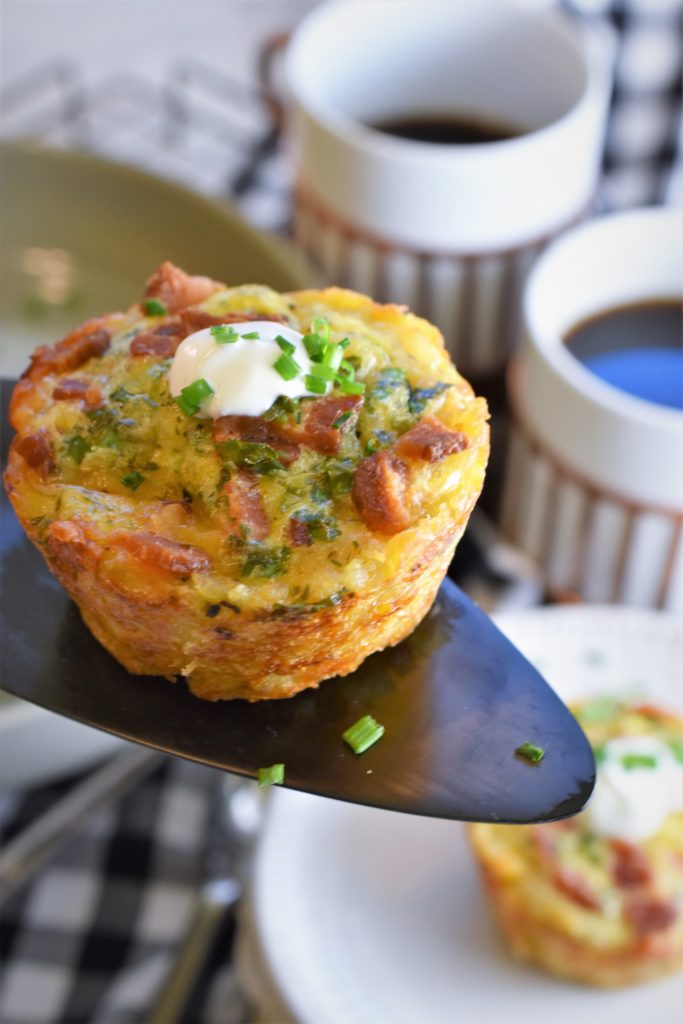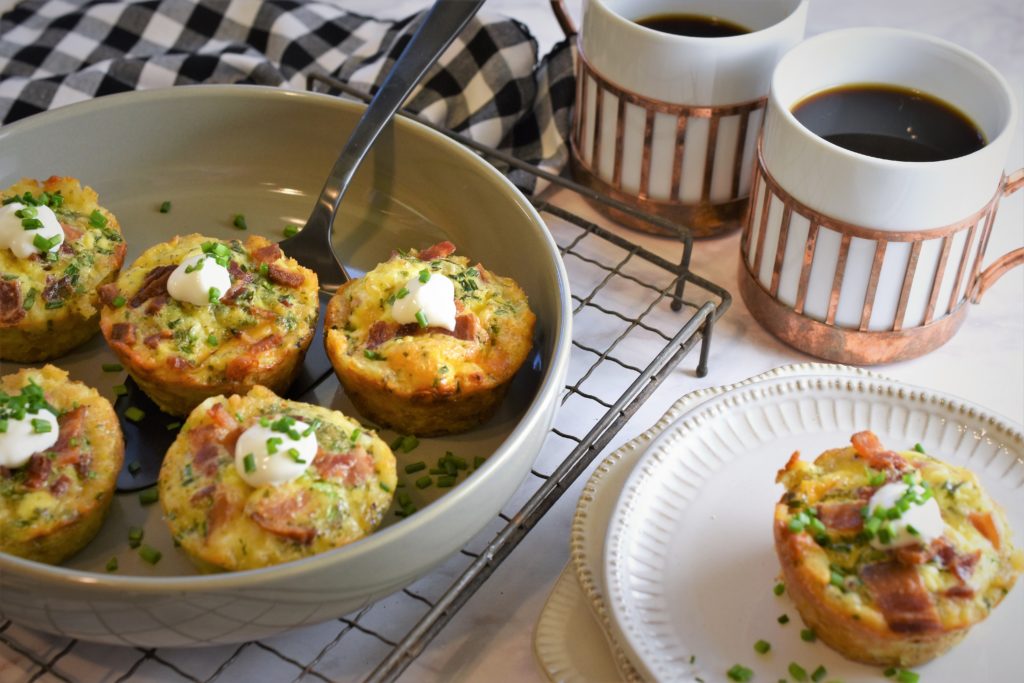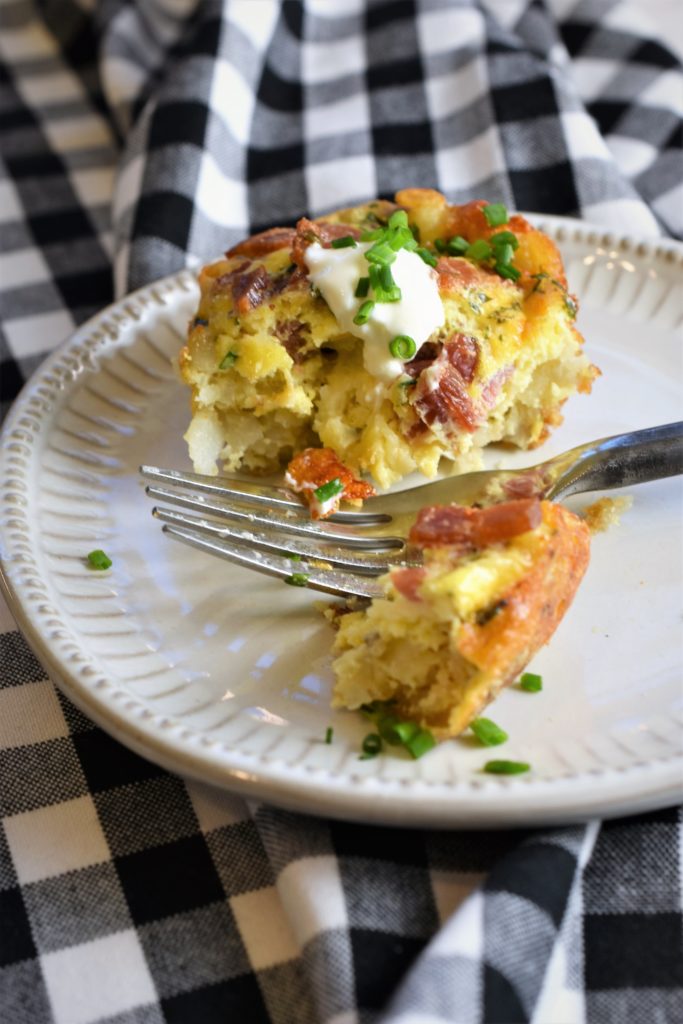 Mini Bacon & Egg Tater Tot Casseroles
This easy brunch recipe is an elegant and fun way to present this breakfast casserole and kids love them too!
Ingredients
48

tater tots, about 1/2 of 32 oz. pkg.

1

cup

grated cheddar, jack or Gruyere cheese

4

strips of good thick bacon, cooked, drained, chopped

1/2

cup

cream

5

large eggs

1/2

tsp

dried tarragon

1/4

tsp

kosher salt

1/4

tsp

coarse black pepper

2

tbsp

cut chives, divided

1/4

cup

sour cream
Instructions
Preheat oven to 450 degrees

Spray a 12 cup muffin pan with cooking spray

Place 4 tater tots into each 12 cup muffin pan cups, place in oven and bake for 10 minutes

Using a small measuring cup, a tamper or a back of a spoon press down on each tater tot and up the sides of the muffin cups creating a potato cup

Evenly sprinkle cheese and bacon on top of each

Scramble eggs with cream, tarragon, kosher salt & pepper, stir in 1 tbsp. chives and pour into each potato cup to almost the top

Place in oven and turn down to 400 and bake for 20 to 25 minutes until puffy and golden

Let rest for 5 minutes, with a knife, score around each casserole to make sure it's loose and transfer to serving platter and garnish with a small dollop of sour cream & chives

Makes 12 individual cups serves 6