I enjoy pleasing people with good food and many people find comfort in delicious chocolate desserts, so I thought I would really make that someone special in my household very happy with this luscious vegan Mexican chocolate black forest pot de crème really wasn't sure about the coconut milk, I've seen it in so many vegan desserts, ice creams and puddings and really didn't want the coconut to overpower the flavor in the chocolate and to my surprise you cannot tell it's there. The coconut milks adds that richness and fat that you would expect in traditional pot de crème recipes that use cream and eggs. Have you had a cup of Mexican hot chocolate? Well then you are in for a treat because the spices used in that are in this pot de crème and really reminiscent of that cup of warm goodness; the spices really gives the chocolate character and depth of flavor. When this luscious pot de crème is topped with the homemade cherry sauce get ready for a journey through the Black Forest because there will be a party in your mouth.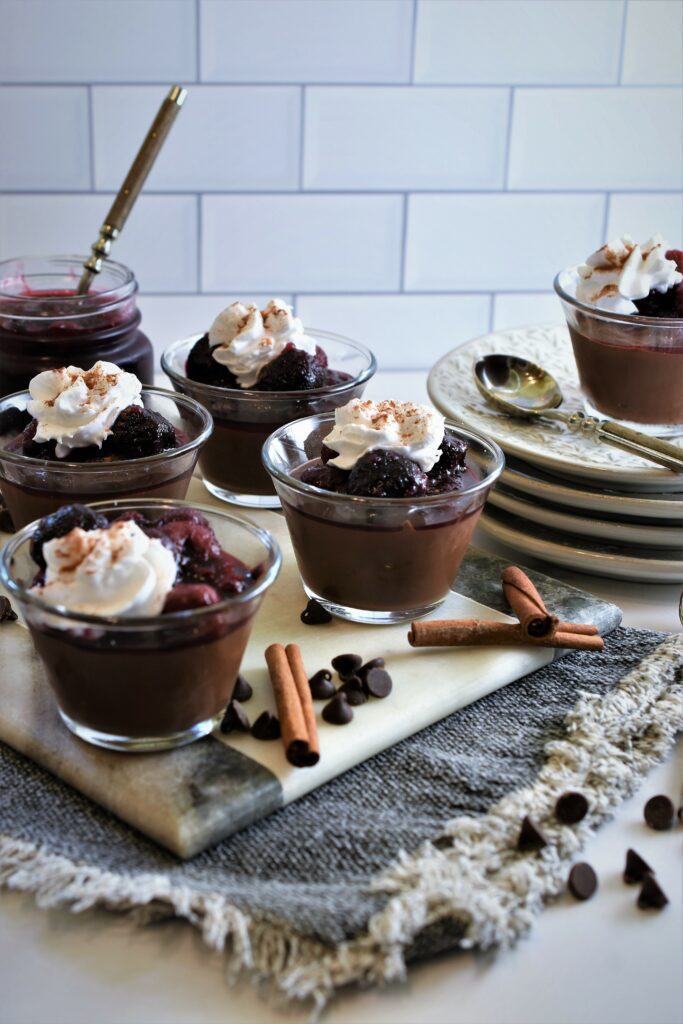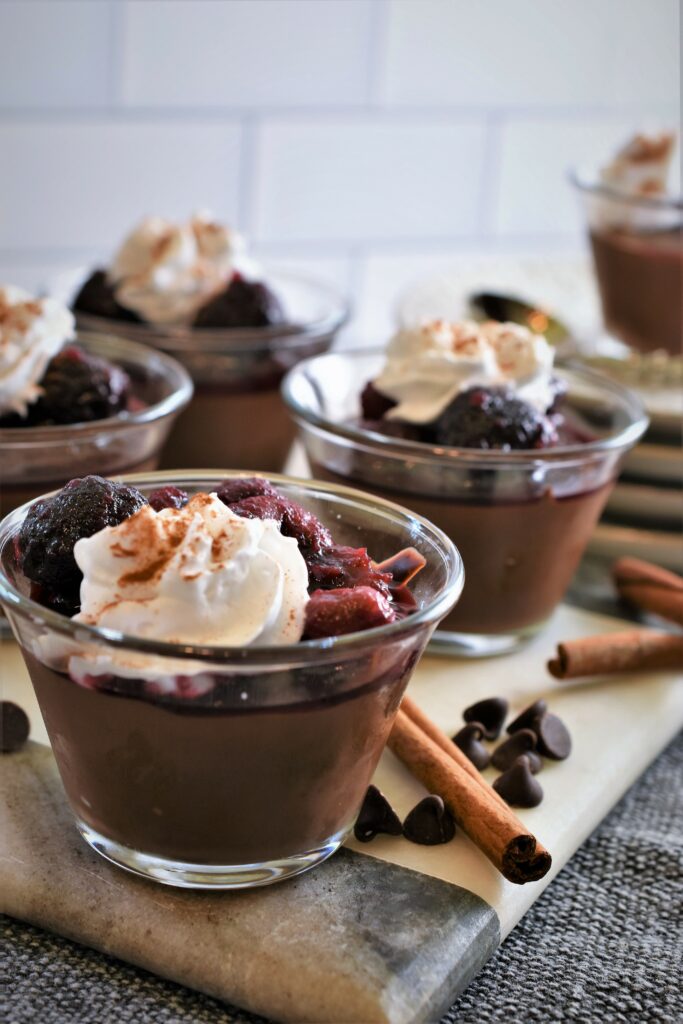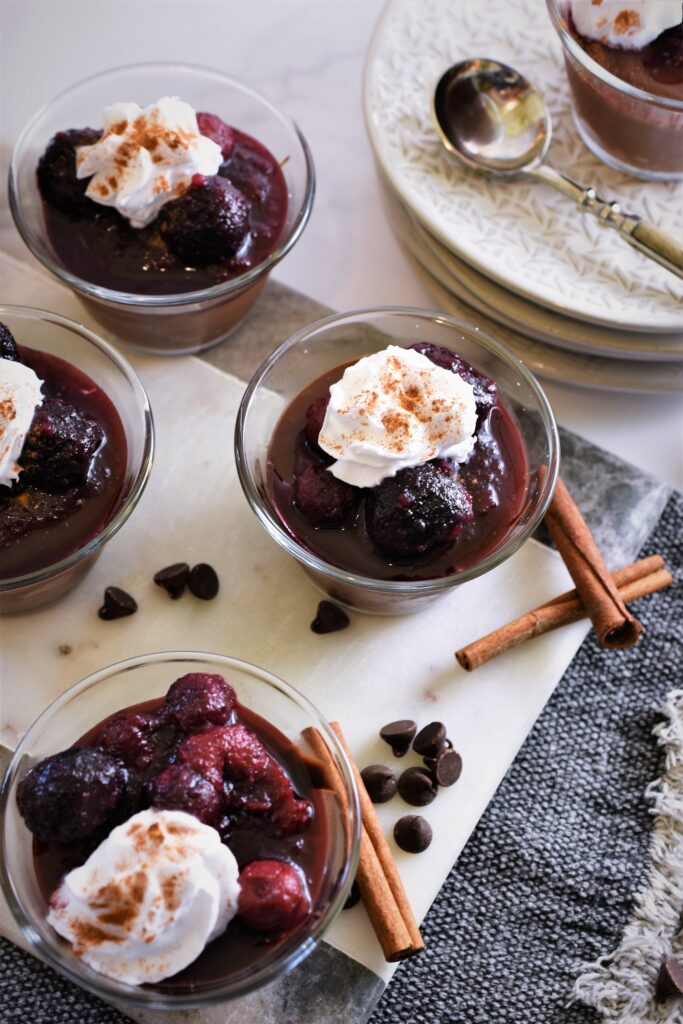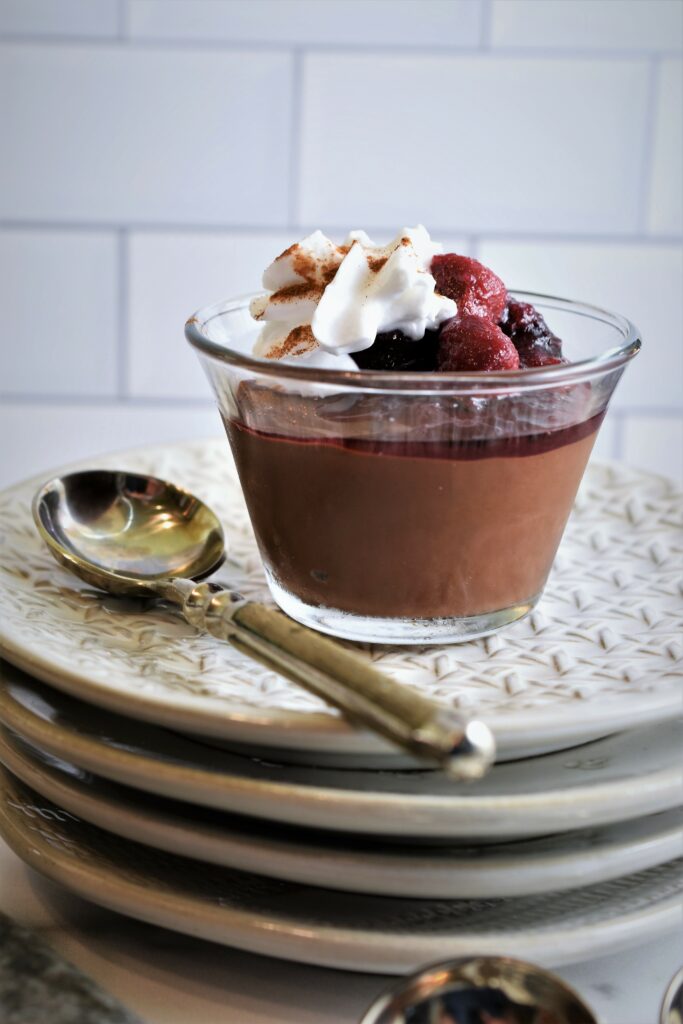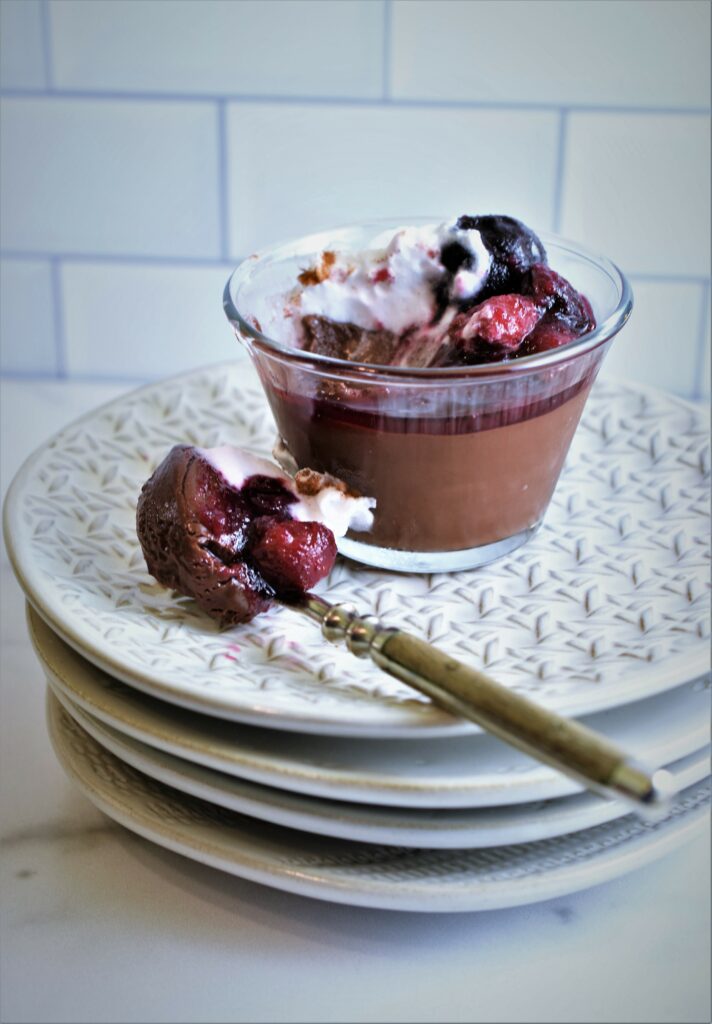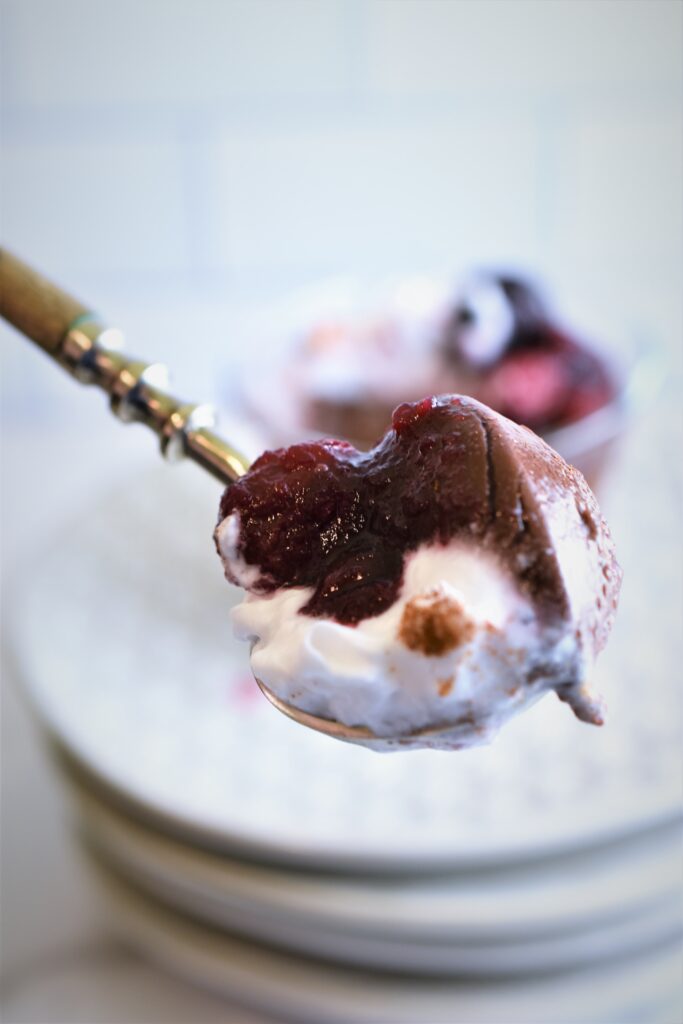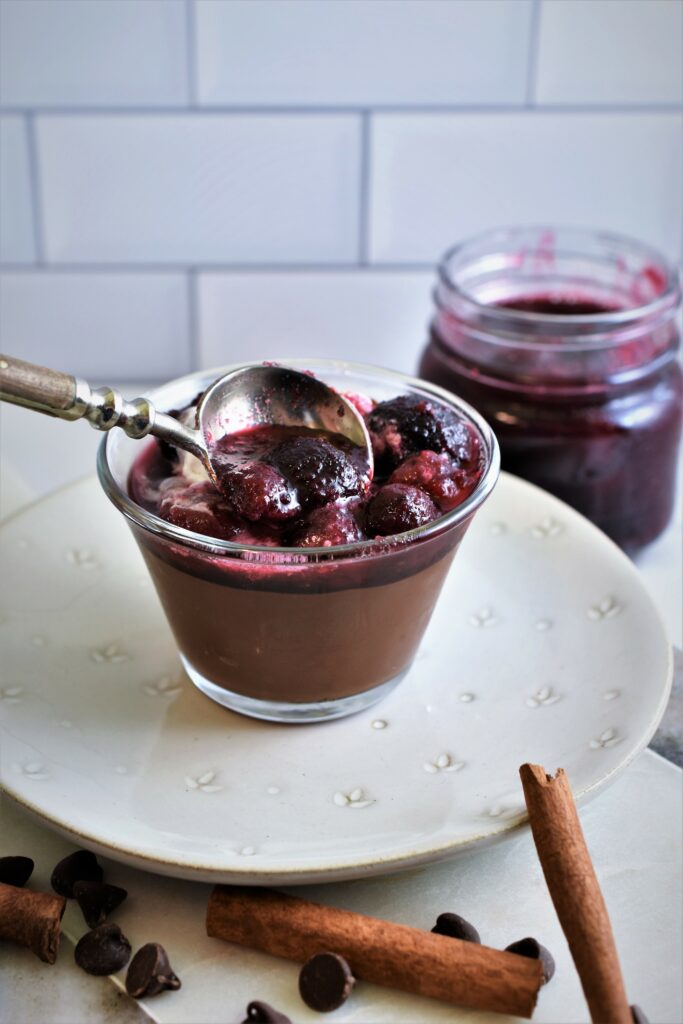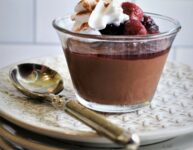 Vegan Mexican Chocolate Black Forest Pot de Crème
This creamy & luscious spiced dark chocolate pudding is reminiscent of Mexican hot chocolate, the warm spices will put a smile on your face
Ingredients
11.5

oz

dark chocolate chips, 63% cacao (I used Guittard brand)

1

tsp

vanilla

14

oz

can of full fat coconut milk

1

cup

almond milk

2

tbsp

corn starch

1/2

cup

sugar

1/2

tsp

ancho chile powder

1/4

tsp

cayenne pepper

1

tsp

cinnamon

1

tsp

instant espresso powder
Cherry Sauce
1/2

cup

sugar

1

tbsp

corn starch

1/4

cup

water

2

cups

pitted cherries, I used frozen pitted cherries
Instructions
Place the chocolate chips in a medium heat proof mixing bowl along with the vanilla and set aside.

In a 2 quart saucepan whisk together until smooth, the coconut milk, almond milk, cornstarch, sugar, ancho chile powder, cayenne pepper, cinnamon and espresso powder.

Heat over medium/high heat whisking occasionally until the mixture starts to steam, turn down to medium heat and let simmer until mixture starts to thicken, take off stove.

Pour hot mixture over the chocolate chips and do not stir for 10 minutes, let the hot liquid melt the chocolate chips.

When ready, stir slowly with a whisk until well combined with uniform thickness and dark chocolate color

Pour into 8, 1/2 cup individual pudding cups, tea cups or one dis, cover and place in the refrigerator for at least 2 1/2 hours or better yet, overnight

To serve, spoon some cherry sauce over the top and add a dollop of your favorite nondairy topping and sprinkle with a bit of cinnamon
Cherry Sauce
Pour all the cherry sauce ingredients into a saucepan and gently stir over medium/high heat until it thickens, stirring occasionally.

Let cool for 15 minutes and store in a covered container and put into the refrigerator to chill until ready to use.