Roasted sticky Asian sesame apricot chicken wings are the ultimate party food. Served at a tail gate party of a big game, at home in front of the TV or at your favorite pub, they are popular. This recipe combine all the great flavors of Chinese take-out and party food. They are sweet, savory and sticky but also crunchy with a bit of spice. Because getting a nice crunchy texture is easy with these roasted sticky Asian sesame apricot chicken wings. Furthermore, if you have deep fried wings before you know how messy it is so try roasting these. This method has an amazing outcome. For those that want something different besides Buffalo style wings, try these baked chicken wings and soon you will be serving this as your party classic to all your game loving party guests.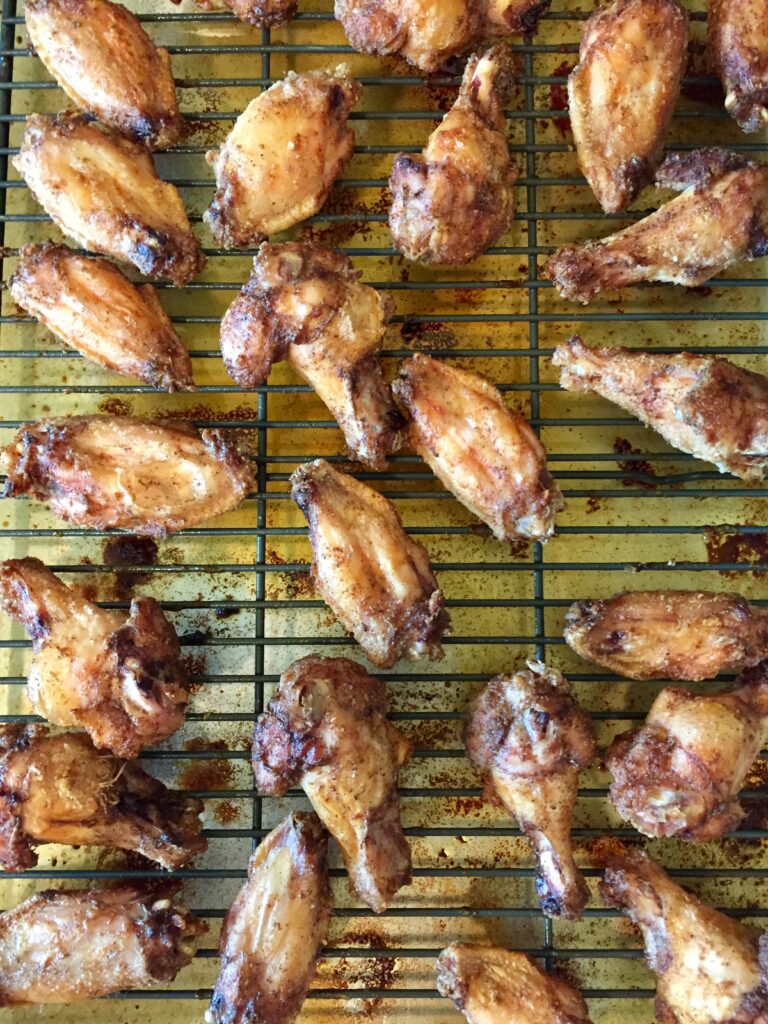 Advantages of oven fried wings
less mess
less fat and calories
healthier
juicy and crispy
easier clean up
rich taste
more nutrients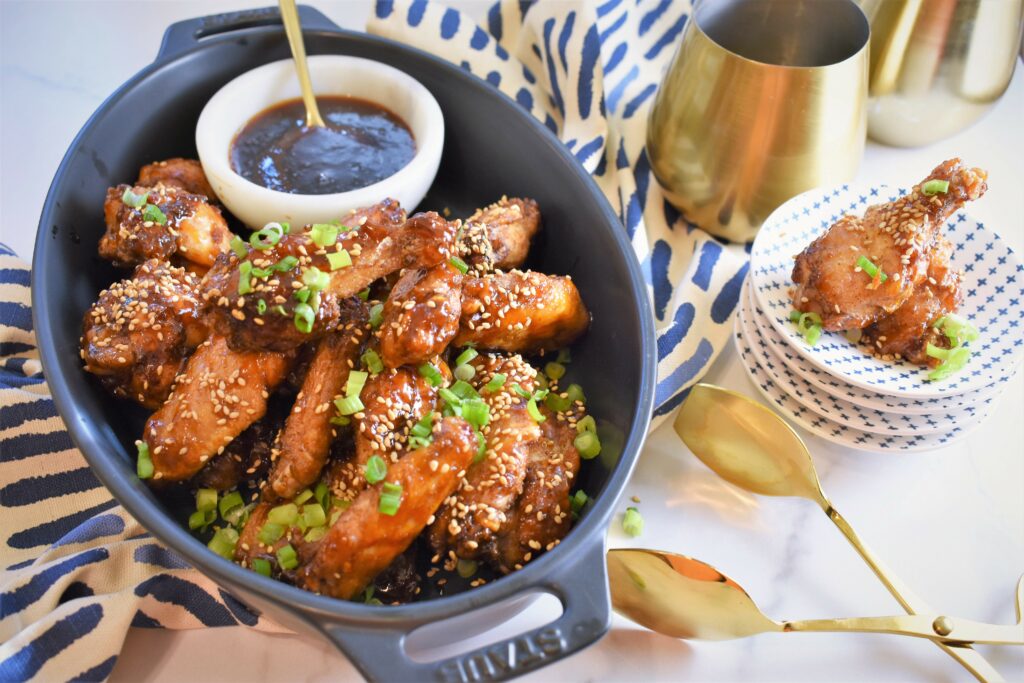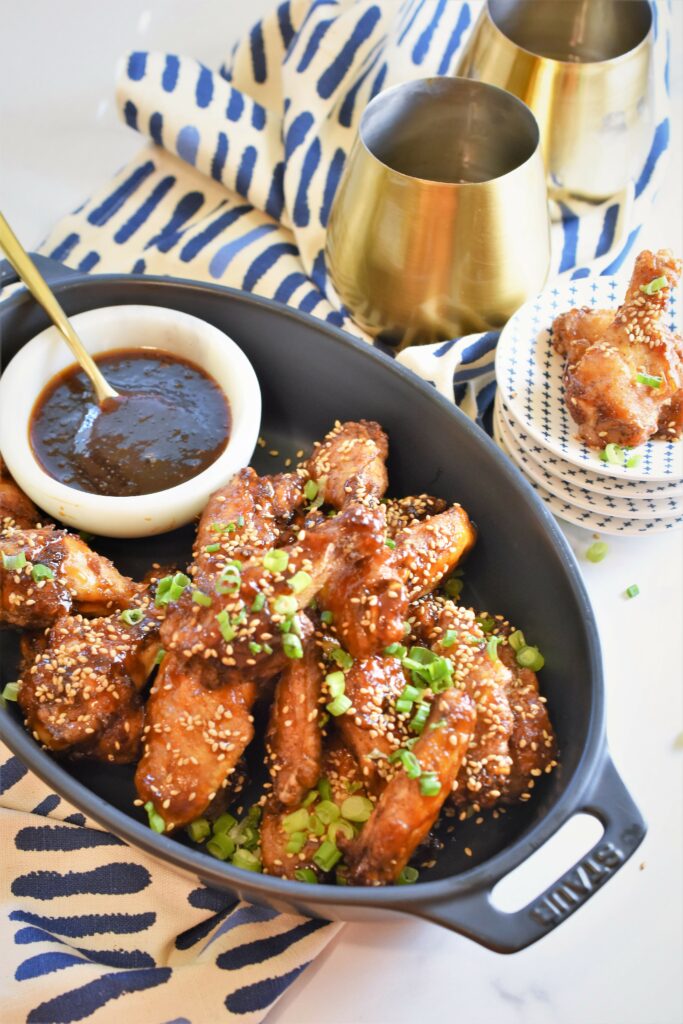 Need more great crowd pleasing party recipes besides chicken wings?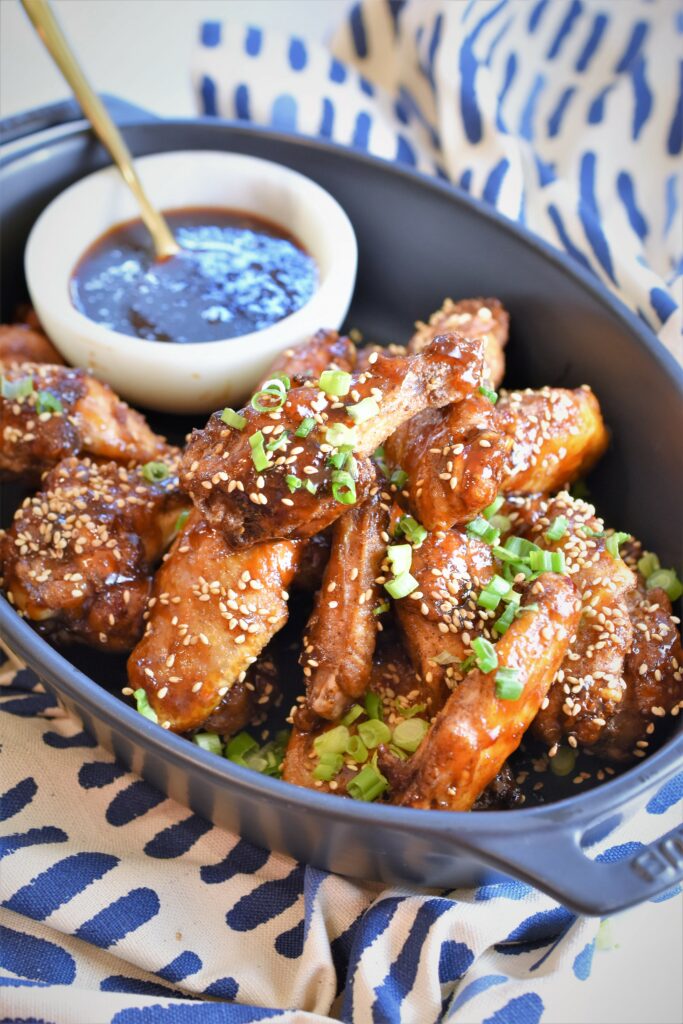 Why is baking a healthier cooking option than frying?
Here are some interesting facts on the subject of baking vs frying with so many advantages of baked food why fry anymore…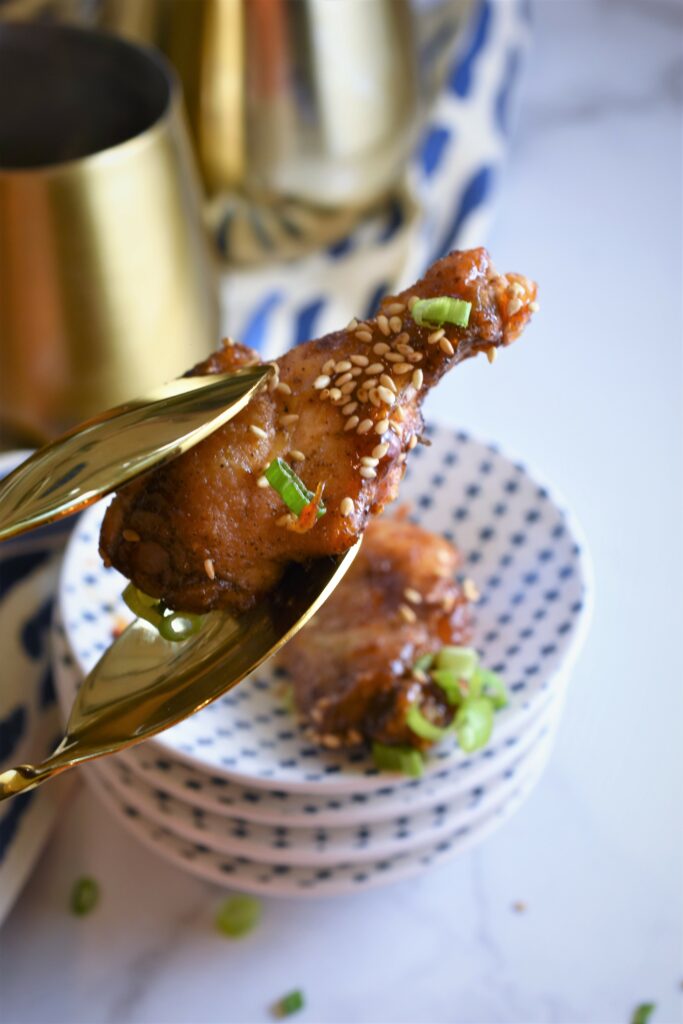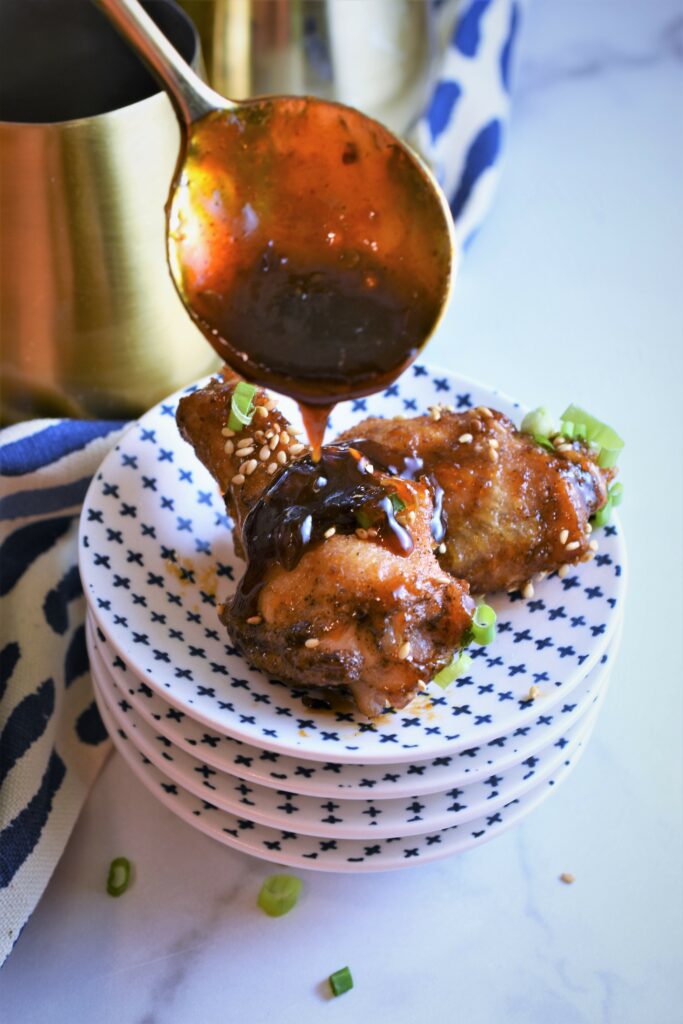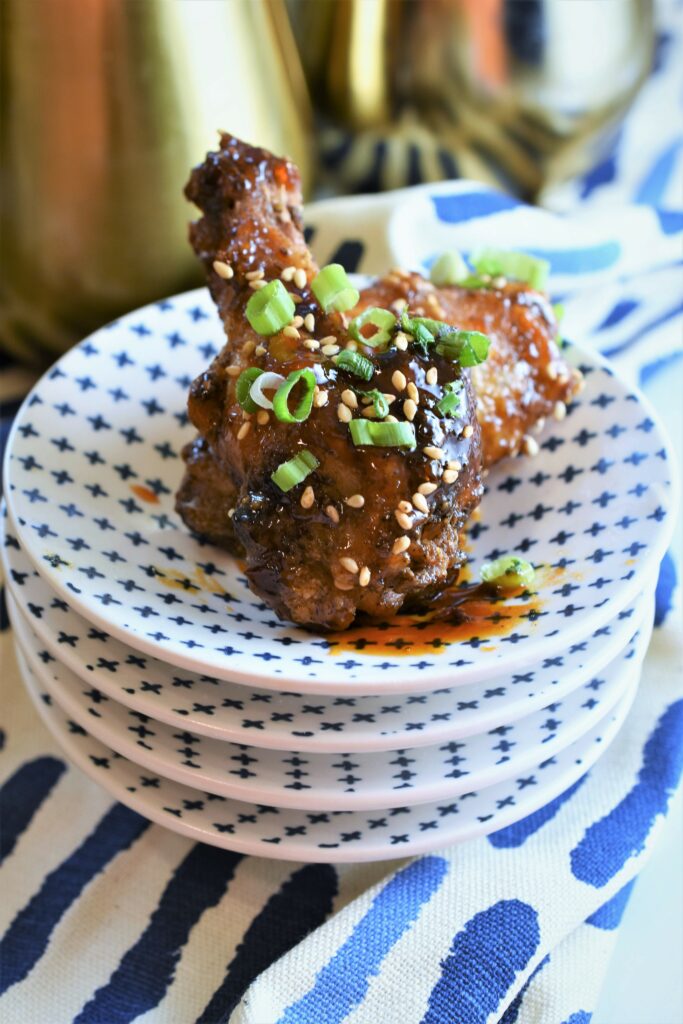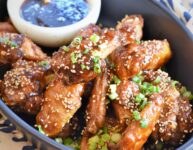 Roasted Asian Sesame Apricot Chicken Wings
These delicious roasted wings are perfect for any party, casual or fancy…just don't forget the napkins
Ingredients
5

lbs

chicken wings cut at the joints if not already done

2

tbsp

sesame oil

2

tbsp

Chinese 5 spice

4

tbsp

corn starch

3/4

cup

Hoisin sauce

2

tbsp

Asian chili garlic sauce like Huy Fong brand

2

tbsp

rice wine vinegar

3/4

cup

apricot jam

2

tbsp

toasted sesame seeds

1/4

cup

sliced green onions
Instructions
Preheat oven to 400 degrees

Pat the chicken dry with paper towels and toss in a mixing bowl with the Chinese 5 spice and corn starch (the corn starch makes them crisp) and drizzle with sesame oil and toss well

Place a cooling rack over a sheet pan and spray with cooking spray, place the chicken on the rack making sure that the chicken parts don't touch, this amount of wings will need two pans

Place in the oven and roast for 30 minutes, take out of oven and with tongs flip the chicken wings over and roast for another 20 minutes or until deep golden brown and crispy

While the chicken is roasting make the sauce by mixing together the hoisin sauce, chili garlic sauce, rice wine vinegar and apricot jam over medium heat in a medium sauce pan, whisking occasionally until sauce is smooth and bubbly, cover and turn off (may need to reheat again for a few minutes once the chicken is done)

Place the wings into a large bowl and toss with some of the warm sauce, this sauce goes far so use a small amount first, you can always serve extra sauce in a dip bowl for dipping, sprinkle with sesame seeds and green onions and serve. Serves 8 as an appetizer