Do you have a love for cake? Then this moist and delicious vegan banana and peach Bundt cake is for you. Making this recipe with fruit from my two Pix Zee miniature peach trees that I planted earlier this year. Notably pleased to get fruit on them in such a short time. Because making this delicious cake with them was a must. In fact the combination of the banana and peaches make for a delightful treat.
Once this banana and peach Bundt cake is finished there is no need for a glaze. To enhance the beauty of this cake sprinkle powdered sugar on top. This recipe is for two bread pans but I could not find them so it became a Bundt cake. Make this cake made with fresh summer fruit today for that true farm to table goodness.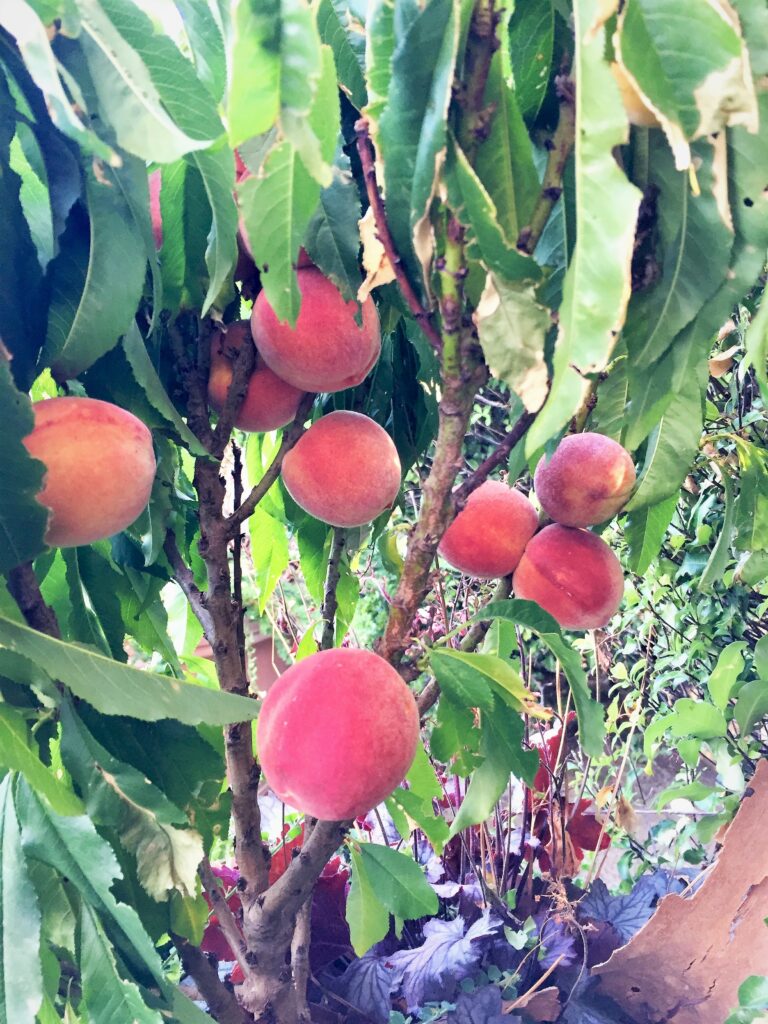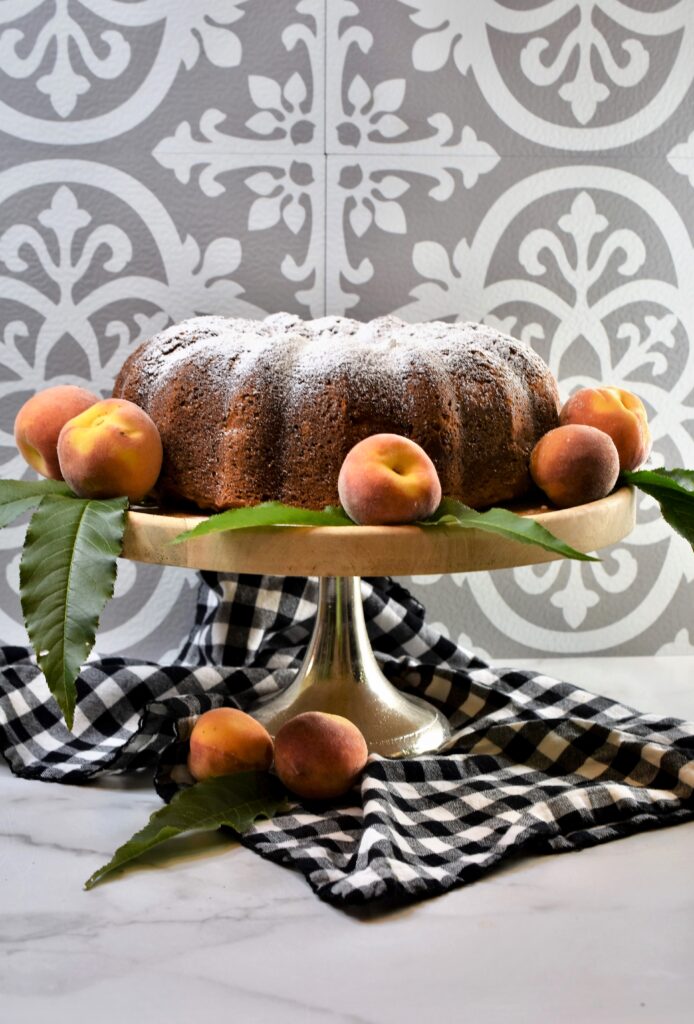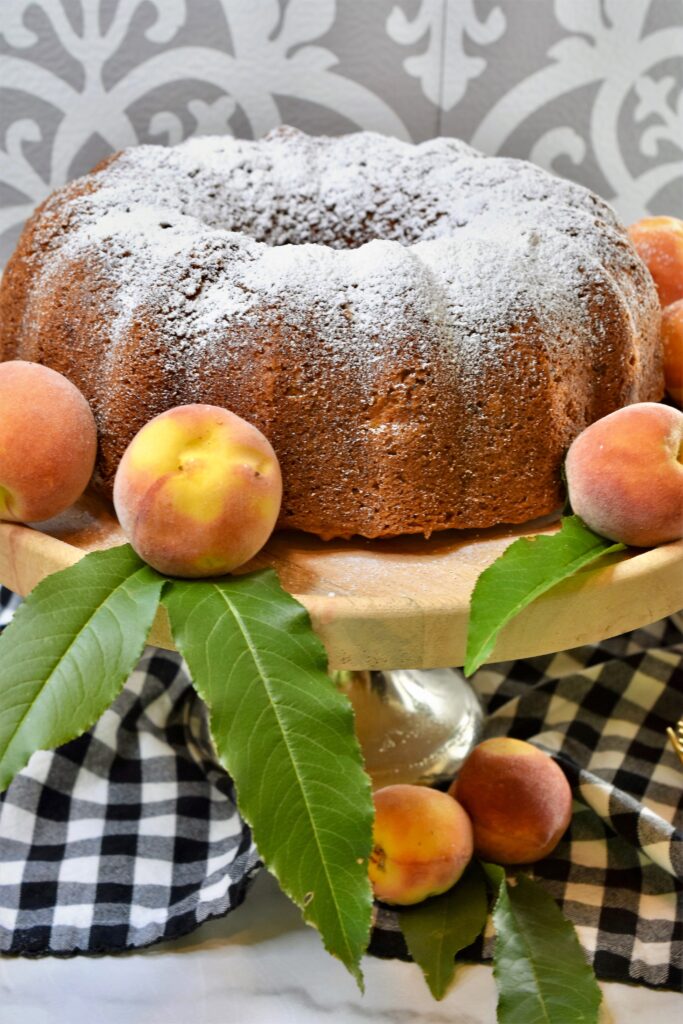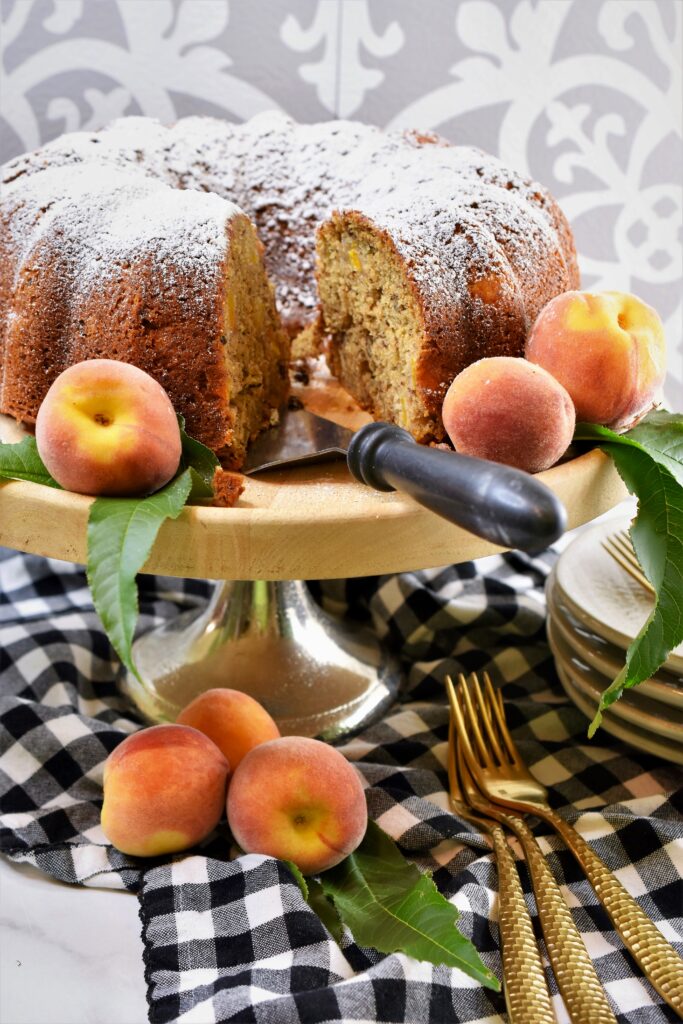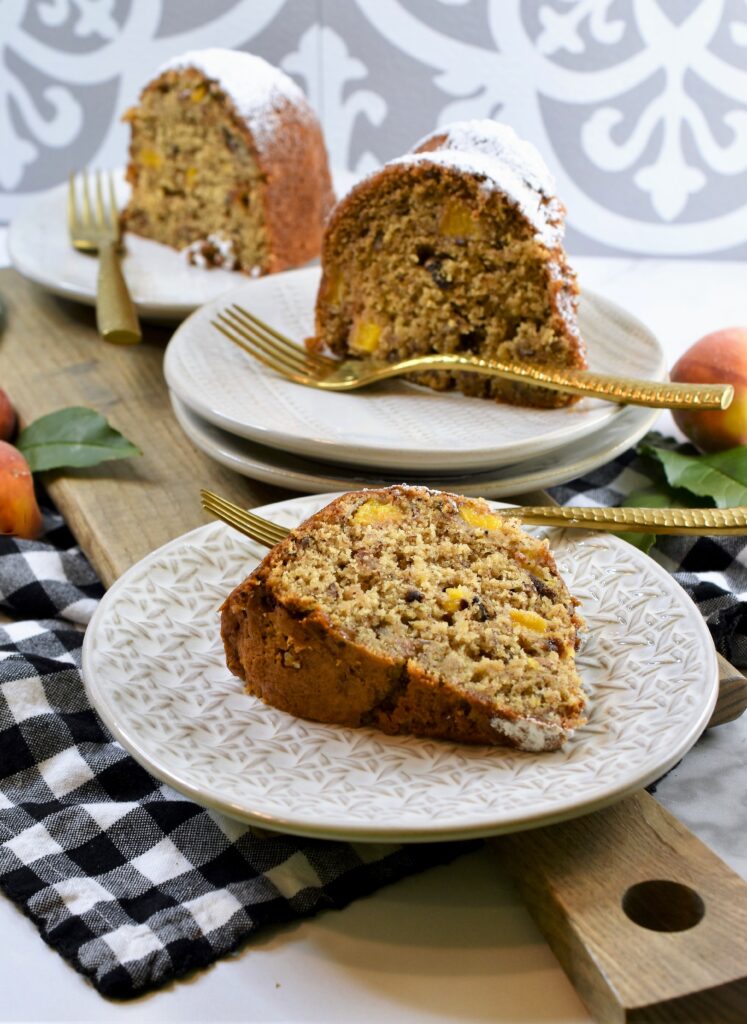 Liking this Banana Peach Bundt Cake, Here's more baked recipes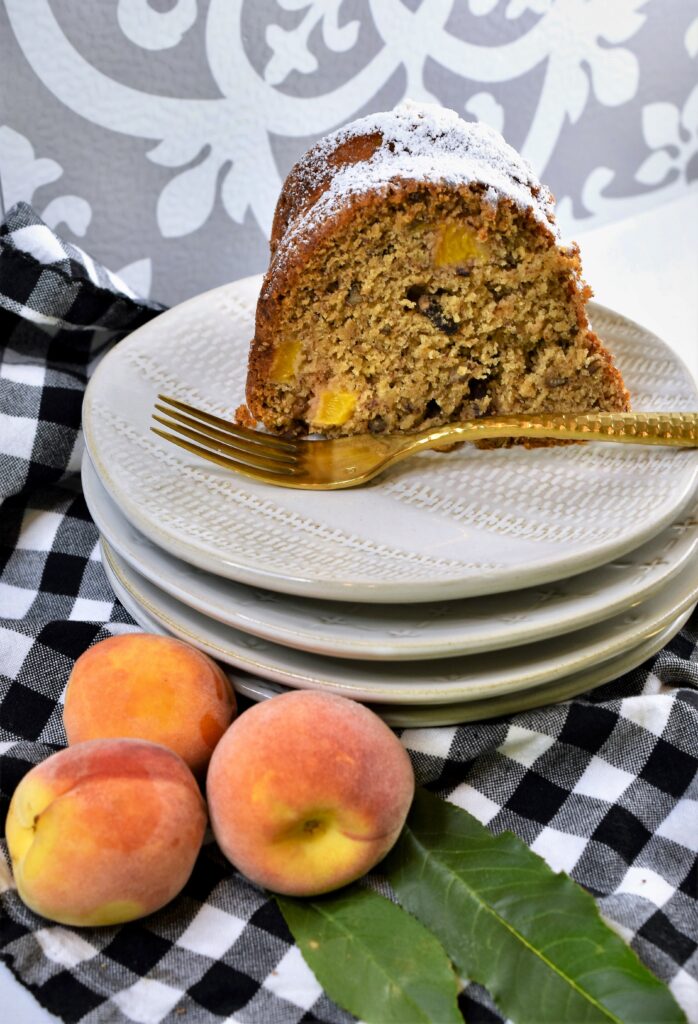 I use a mixture of ground flax seed and water instead of eggs in so many of my recipes. Consequently no special diet needed to enjoy a slice of this for dessert or with your morning coffee. As you can see that making a gorgeous, moist and delicious cake can be achieved without using eggs.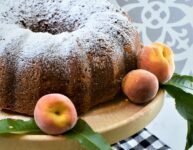 Vegan Banana and Peach Bundt Cake
A moist Bundt cake combining delicious ripe bananas and fresh peaches for a summertime treat
Ingredients
4

tbsp

flaxseed meal

1

cup

ginger ale

1 1/2

cup

ripe, mashed banana

1

cup

sugar

1

cup

brown sugar

2/3

cup

vegan butter, melted (I love Smart Balance brand)

2

tsp

vanilla

3 1/2

cup s

all-purpose flour

2

tsp

baking soda

1

tsp

baking powder

1

tsp

cinnamon

1

tsp

kosher salt

2 1/2

cups

fresh peaches, chopped

1

cup

toasted pecans, chopped
Instructions
In a small bowl, whisk the flaxseed meal and ginger ale and let sit for 15 minutes so it can thicken

In a large bowl or stand mixer, add the banana, sugar, brown sugar, vegan butter and vanilla and mix well

Add the flaxseed mixture and stir until combined

In a separate bowl whisk together the flour, baking soda, baking powder, cinnamon and salt

Add the dry ingredients to the we and mix well and stir in the peaches and pecans

Prepare cake pan with nonstick spray or some melted vegan butter, pour the batter into the pan and spread around evenly and tap the pan on the counter a few times and bake for 50 to 60 minutes (mine was done in 55 minutes in a convection oven) or until a toothpick test comes out clean

Let cool completely for 30 minutes before inverting the cake from the pan onto a plate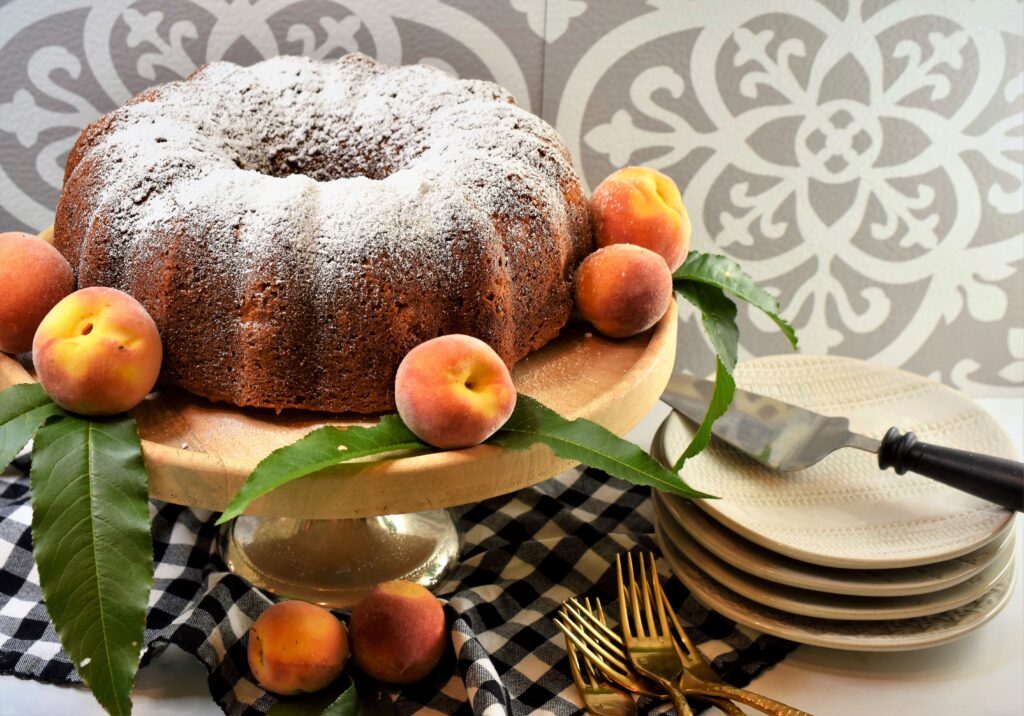 How To Grow Peaches
My favorite garden blogger "Garden Answer" shows that planting a miniature peach tree is easy. I was inspired by Garden Answer to plant mine this past February and I'm glad I did.