As I write today's recipe for the best ever easy no bake apple crisp cereal bars, it happens to be my 300th recipe on my blog and thinking what a great accomplishment it is and how far I've come with Recipe For A Party. It's serendipitous that my first recipe on this blog was for brown sugar apple & fig crisp so it's a perfect way to celebrate with another apple recipe. The other day pondering new snack bar recipes besides just marshmallows and crispy rice, the end result are these crunchy apple crisp cereal bars. Combining the flavors of an apple crisp into a no bake crunchy bar makes these delightful little bundles much more portable and fun, not to mention quick and easy to make.   Your kids will be craving for more crunchy fruit snacks after they gobble these treat up.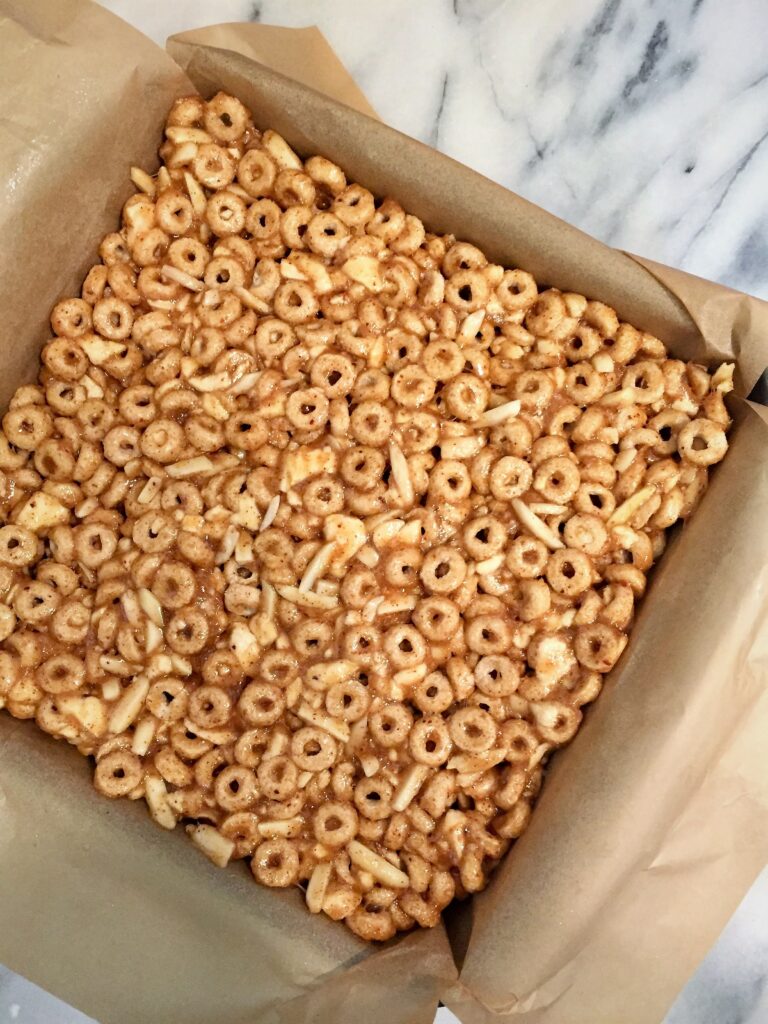 The best ever no bake apple crisp cereal bars are perfect for a sweet addition to your lunch, after school snacks or parties…you might even munch on one with your coffee, they are made out of breakfast cereal after all.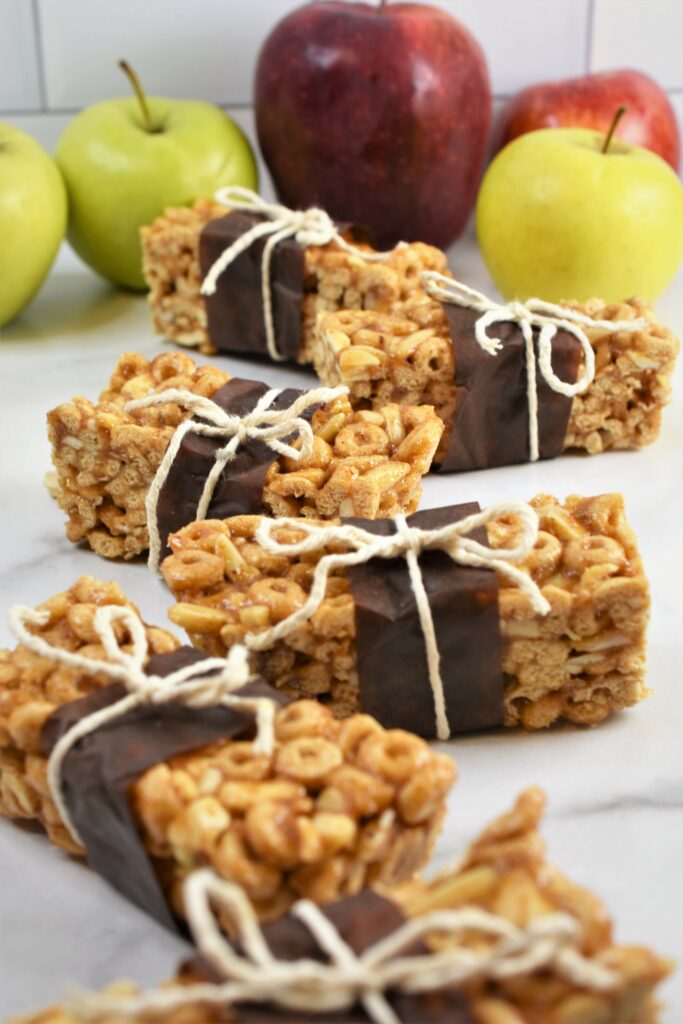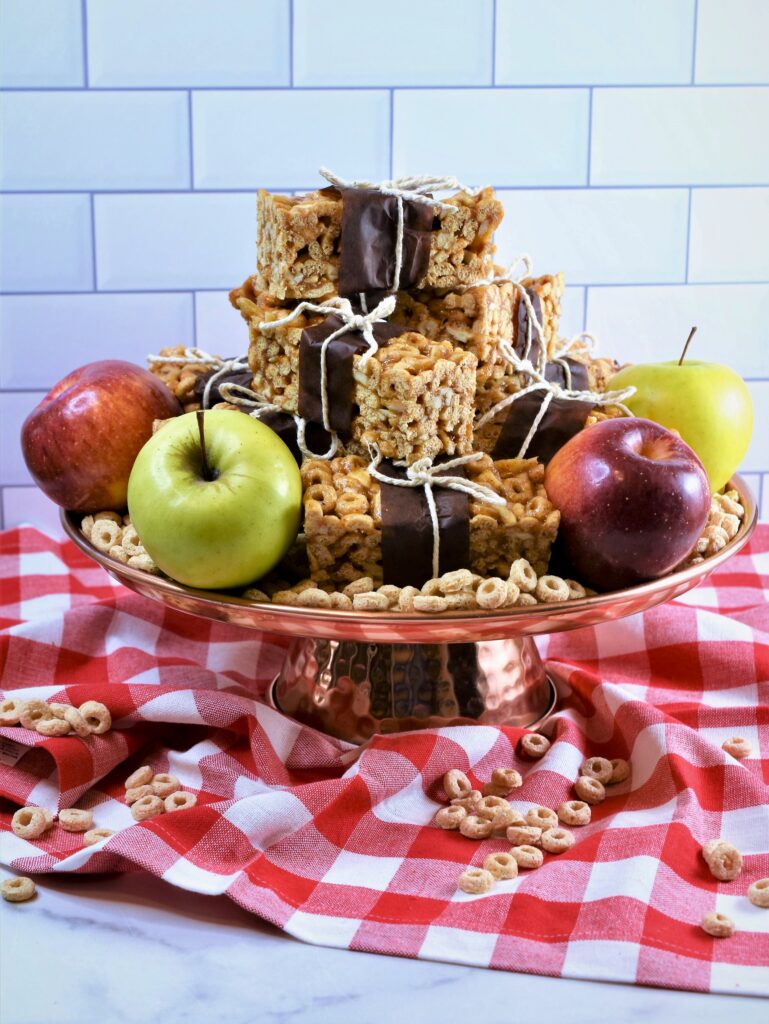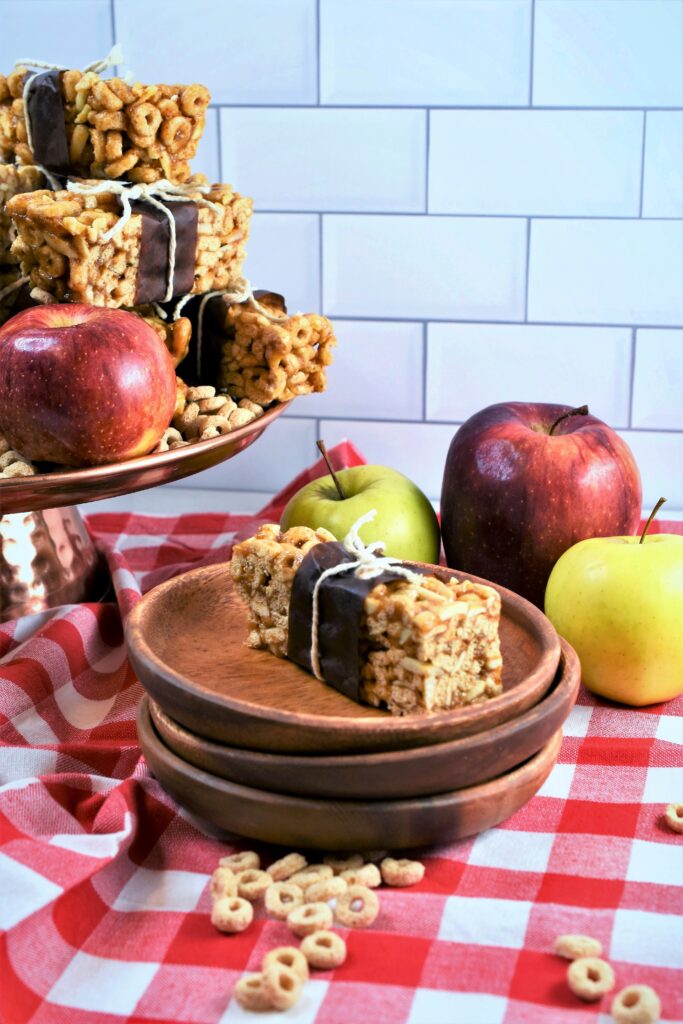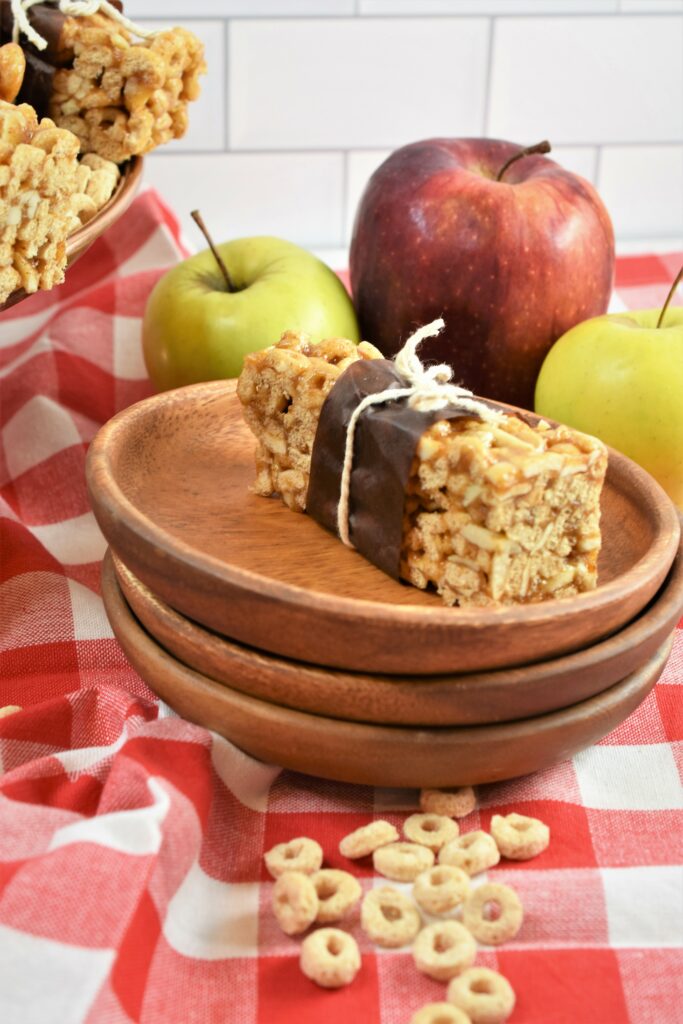 The Best Ever Apple Crisp Cereal Bars Questions and Answers:
Can I use a different cereal? Yes, you can use crispy rice cereal or honey O's would be great as well
Can I make these vegan? yes, I've seen vegan marshmallows on the market and of course you could use vegan butter and vegan cereal
Can I use fresh apple? No, it's best to use dried apple chips, there is too much moisture in fresh apple for this bar to come together as a no bake recipe.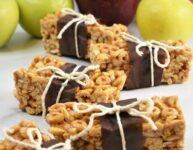 Apple Crisp Cereal Bars
These crunchy bars are reminiscent of apple crisp, quick to put together and portable, how great is that?
Ingredients
5

cups

cheerios or other oat O's cereal

2 1/2

cups

crisp apple chips, crushed

3/4

cup

slivered almonds

10

oz

bag of miniature marshmallows

6

tbsp

unsalted butter

1/2

cup

almond butter

1/2

tsp

sea salt

3

tbsp

pure maple syrup

1

tsp

vanilla

1/2

tsp

cinnamon
Instructions
Spray an 8 X 8 square pan or line with parchment paper and set aside

Mix together the cereal, crushed apple chips and almonds together and set aside

Melt the butter and almond butter in a 5 or 6 quart pot over medium heat, once melted add the marshmallows, salt and maple syrup and stir until all melted and smooth for 4 to 6 minutes, stirring constantly…don't worry, just when you think it's not going to melt, it will come together as one big brown blob and it will be a bit thick.

Take off heat and add the vanilla and cinnamon, stir until well combined

Add the cereal, crushed apple chips and almonds and mix well until everything is well combined. Work fast…it sets up real quick

Pour into prepared pan using a nonstick sprayed spatula or I sprayed my hands and work quickly pressing the cereal into the pan until leveled using your elbow grease to compact together.

Let cool for a couple of hours before cutting them. Makes 8 large squares or 10 rectangle bars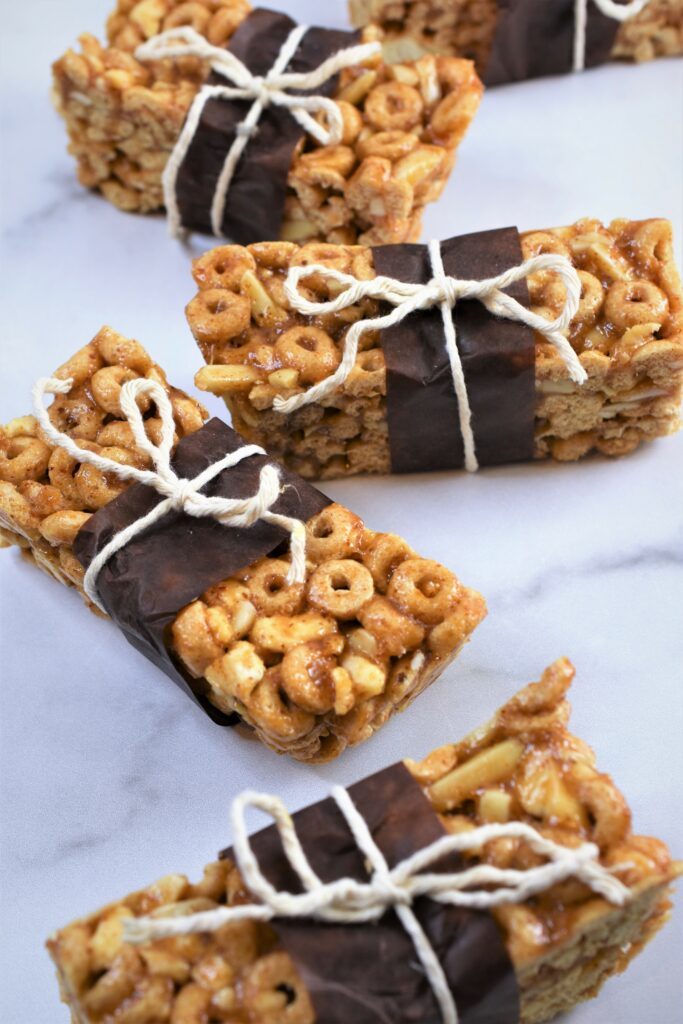 After eating a few of these yummy cereal bars you can find out 9 health benefits of eating oats and oatmeal so you don't feel to guilty about what you just ate…