Snack time just got a whole lot more fun with my recipe for homemade BBQ Corn Nuts; we all have eaten them from time to time.  I remember munching on them frequently in high school with a diet coke and sometimes that was my lunch.  I annoyed many of my teachers with the mind shattering crunching noise; yes I had a package or two taken from me because of that.  Make your own with BBQ corn nuts with my easy recipe and try a couple of my seasoning mixes on them. 
BBQ Corn Nuts or Potato Chips? Hard choices…
After doing my research on how to cook these BBQ corn nuts I came to the conclusions that just like potato chips they are best deep fried.  You can bake them if you want but I feel it loses its flavor and crunchy texture. When you fry them, be careful…sometime a couple might just pop out of the pot also best to use a splatter screen as well. The only long process is letting the corn soak in water, but you can do that while counting snacks in your sleep. Furthermore, get the kids involved and make cooking BBQ corn nuts fun, snacking will never be the same.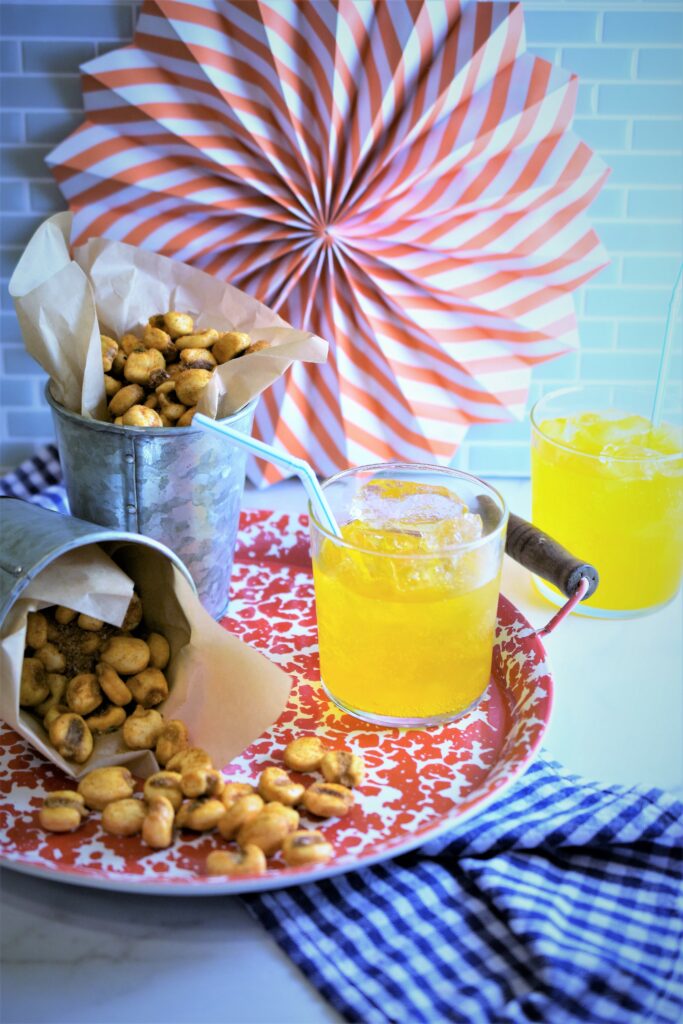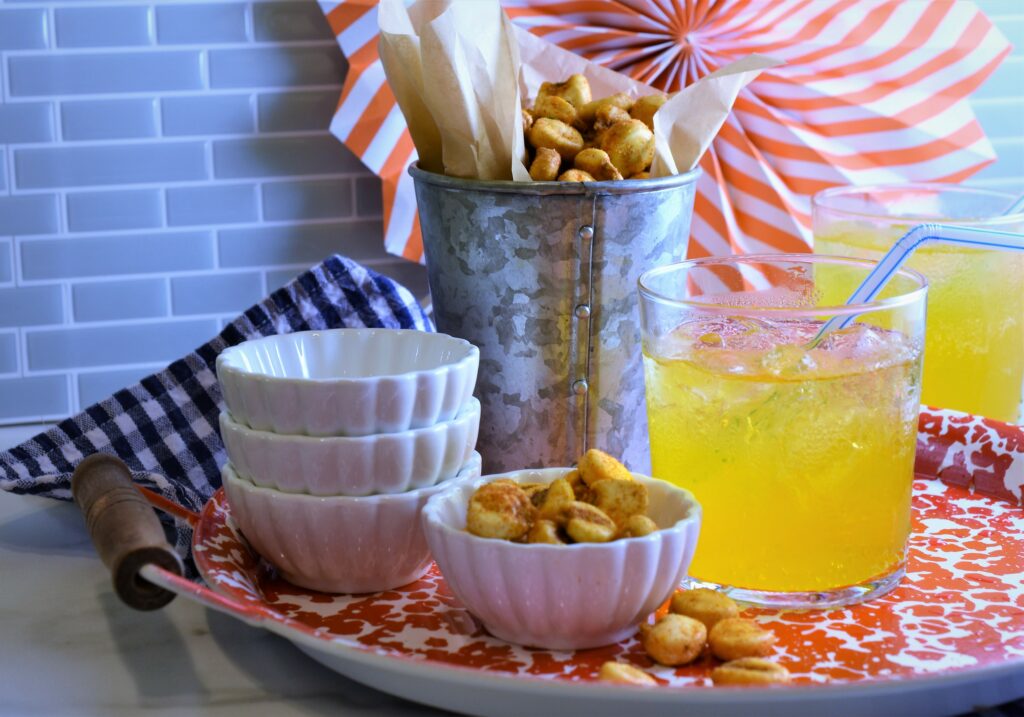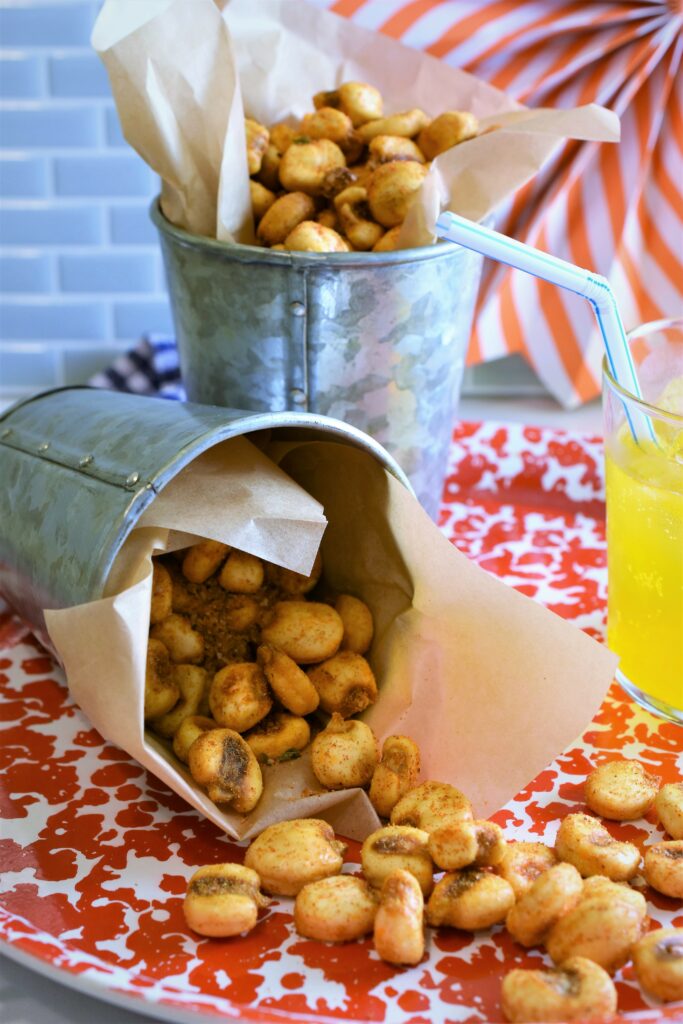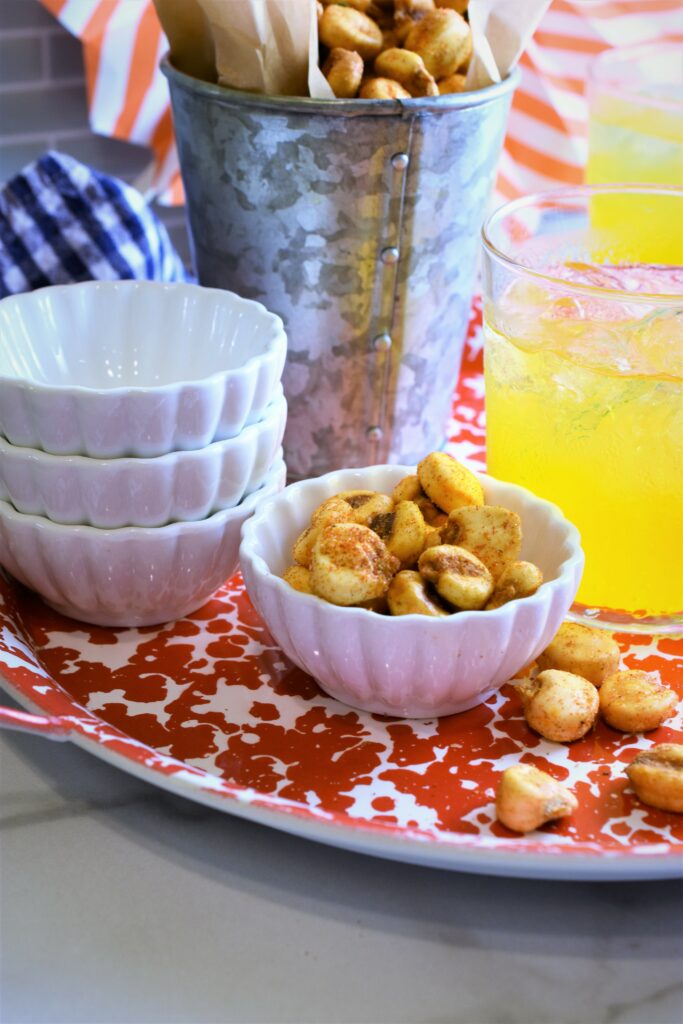 If you like the idea of making these as a gift, here are other gifts from the kitchen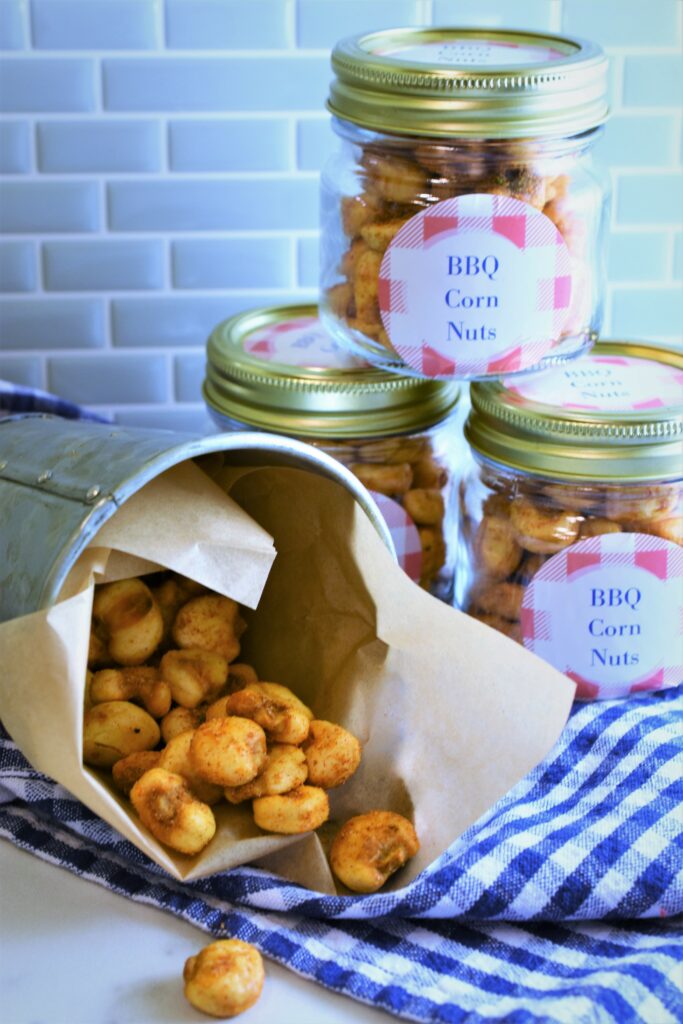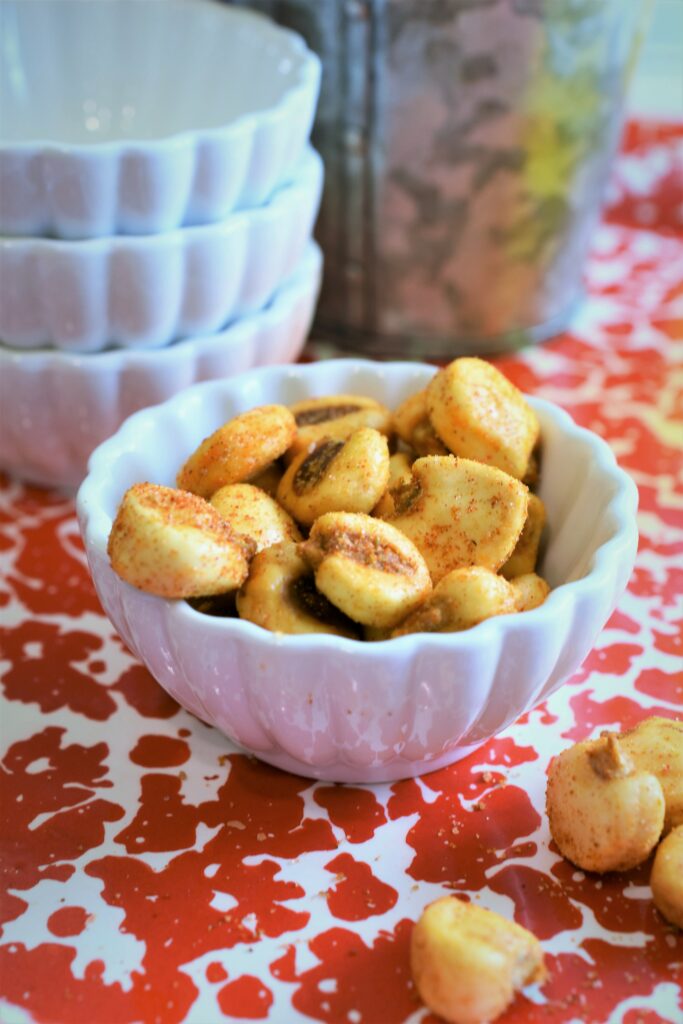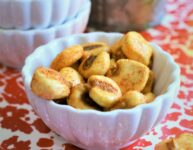 BBQ Corn Nuts
This classic crunchy snack fresh from your kitchen will put smiles on many faces!
Ingredients
14

oz

bag of giant dried corn also know as Peruvian corn, like Goya brand sold at most Peruvian or Mexican grocery stores or online

5

cups

vegetable or peanut oil

4

tbsp

Sweet & Spicy BBQ seasoning link below in Notes
Instructions
Soak the dried corn overnight in water for at least 12 hours, drain in a colander and let sit for a while and dry on a paper towel lined sheet pan in only layer for at least an hour plus pat them dry, you want these really dry before frying them to avoid splatter flare ups in the oil.

Heat the oil to 350 degrees in a heavy Dutch oven if you have one, I used a 5 quart size but a 4 quart will also work

Fry the corn in two batches for approximately 8 to 10 minutes or until a deep golden brown, lay on a paper towel lined sheet pan

Season with my Sweet & Spicy BBQ seasoning or my Vegan Nacho seasoning or plain kosher or sea salt while hot, if you don't want to make my seasoning recipes, look in your pantry, I'm sure you have lots of options there like taco seasoning, ranch mix or Cajun seasoning… season to taste, you don't want these too salty.