Have you been craving S'mores lately?  I know I have and you don't need a campfire to make these Peanut Butter S'more Bombs.  All the flavors of a peanut butter cookie with a s'more, the better of two worlds rolled into one and you don't have to bake them.  As a result they are perfect party treats. I served these peanut butter s'more bombs at a party I catered and everyone raved about how chocolaty they were. Furthermore, if you are serving these chocolate dessert s'more like truffles for a party make them in advance and keep them in the fridge. These peanut butter s'more treats are great anytime. For example, serve them for game or movie night and even a campfire treat with the family and the kids will love to help out making these.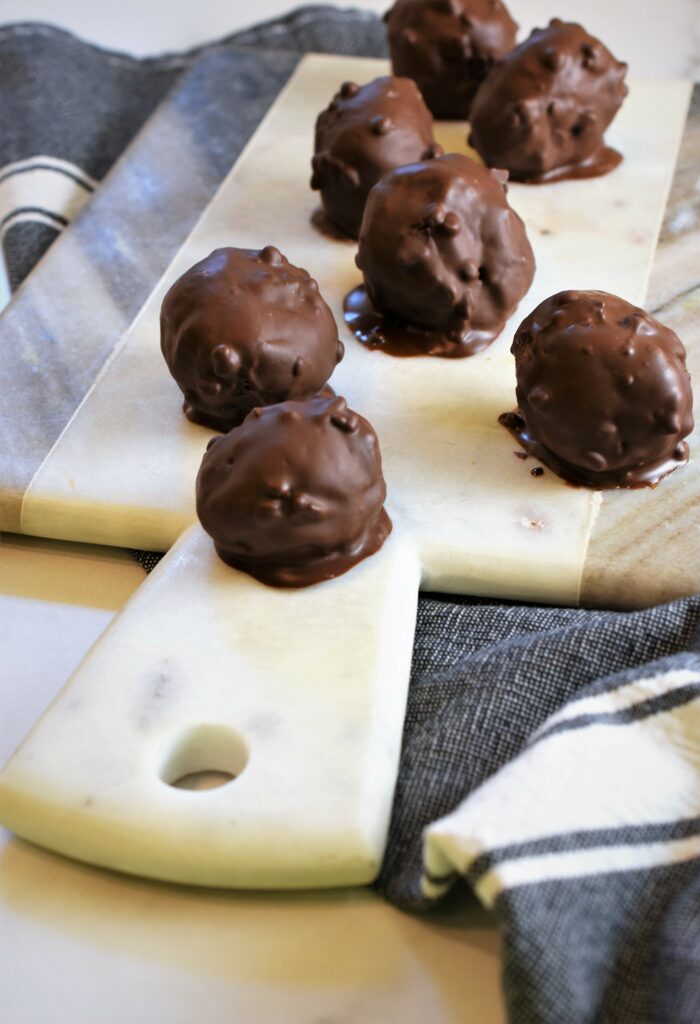 These peanut butter s'more bombs are like truffles and the combination of graham cracker, marshmallow and chocolate gives it that s'more flavor and don't get me started by the added peanut butter. You will be saying "These are bomb" they are so good, like my friend Annette says…ha, ha. Don't eat too many of these s'more bombs and save room for dinner…ya, right. Eat dessert first, that's what I always say, because life is short.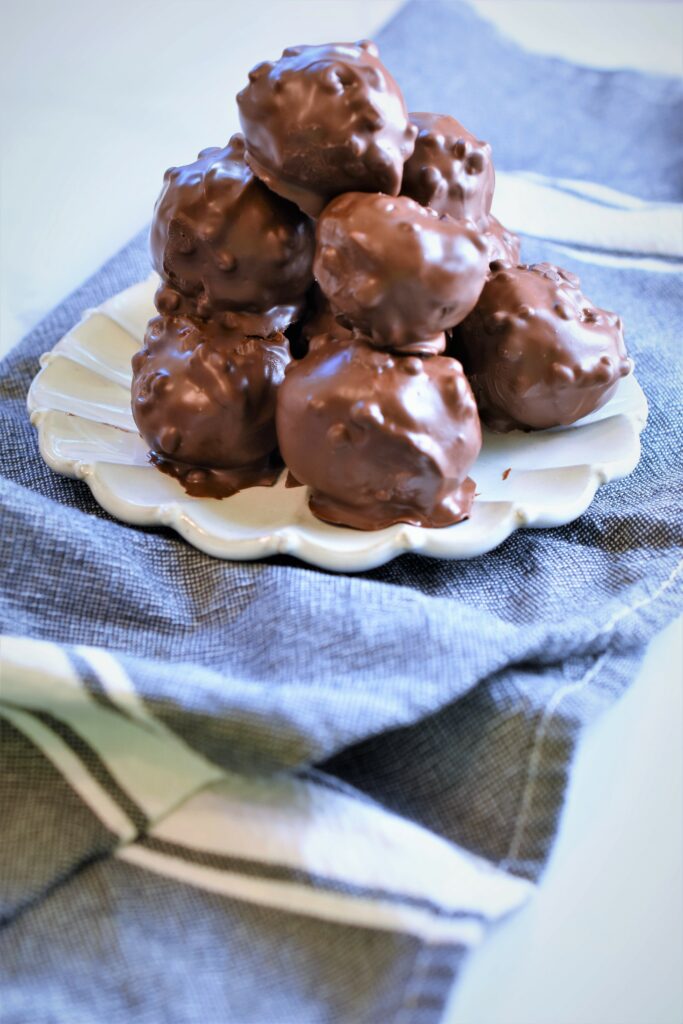 In conclusion, get the whole family together to make this peanut butter s'more campfire treat while you exchange ghostly campfire stories even in front of a fireplace in your living room there is nothing like a s'more…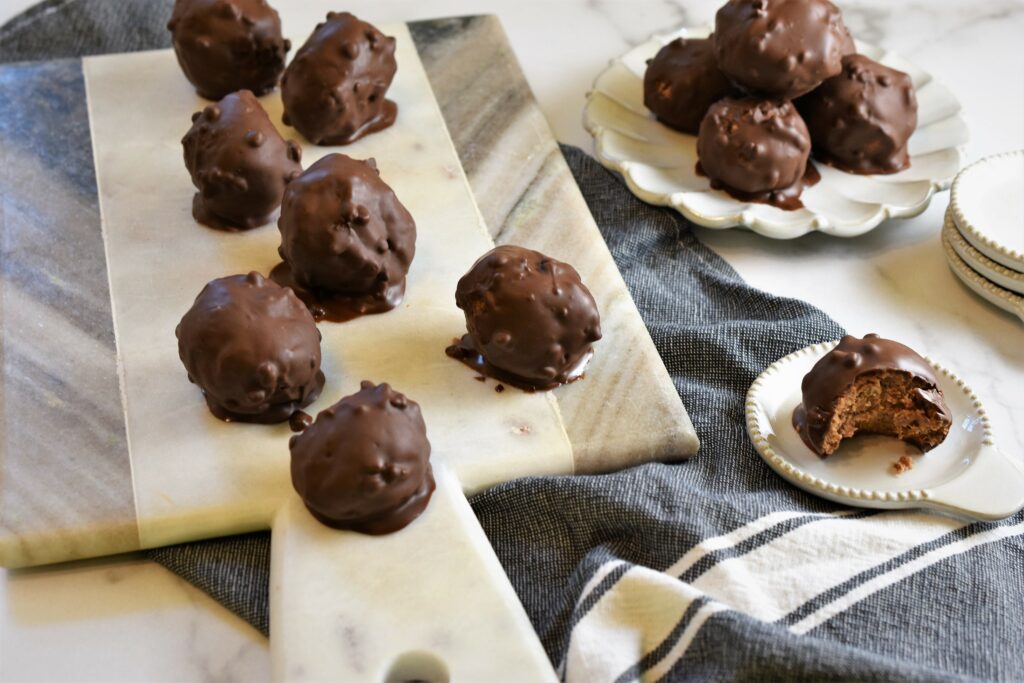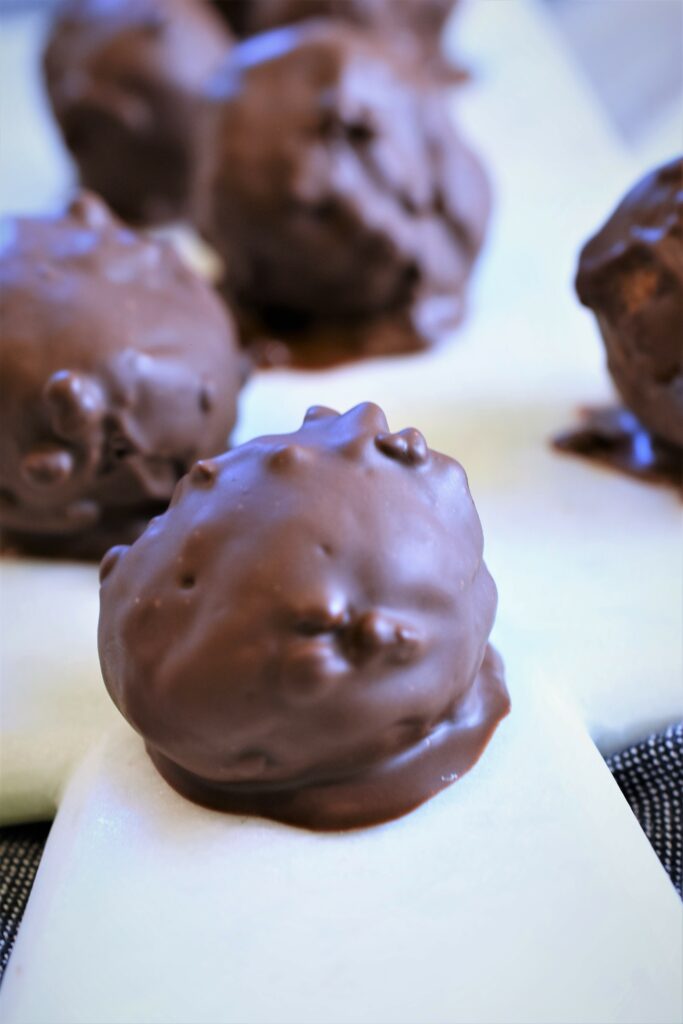 Want even more S'more sweets to go with these peanut butter s'more bombs?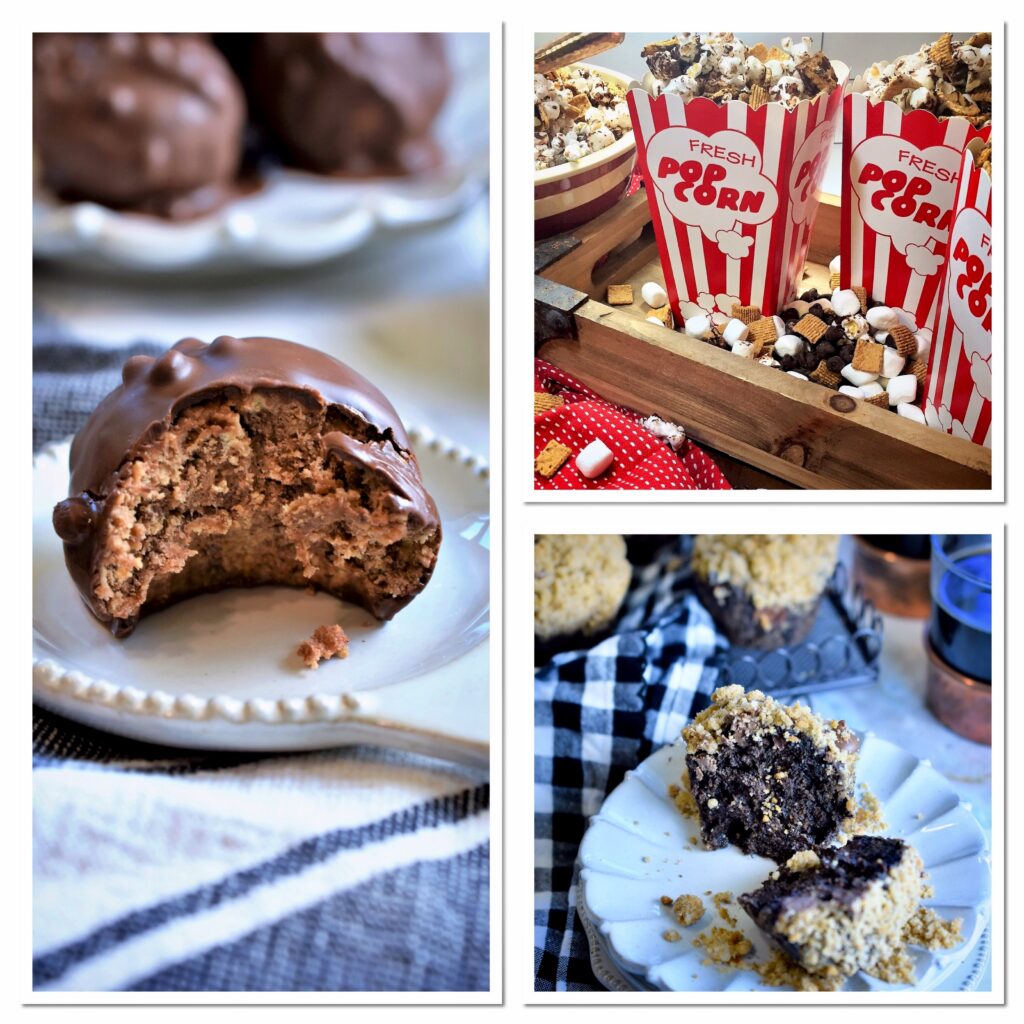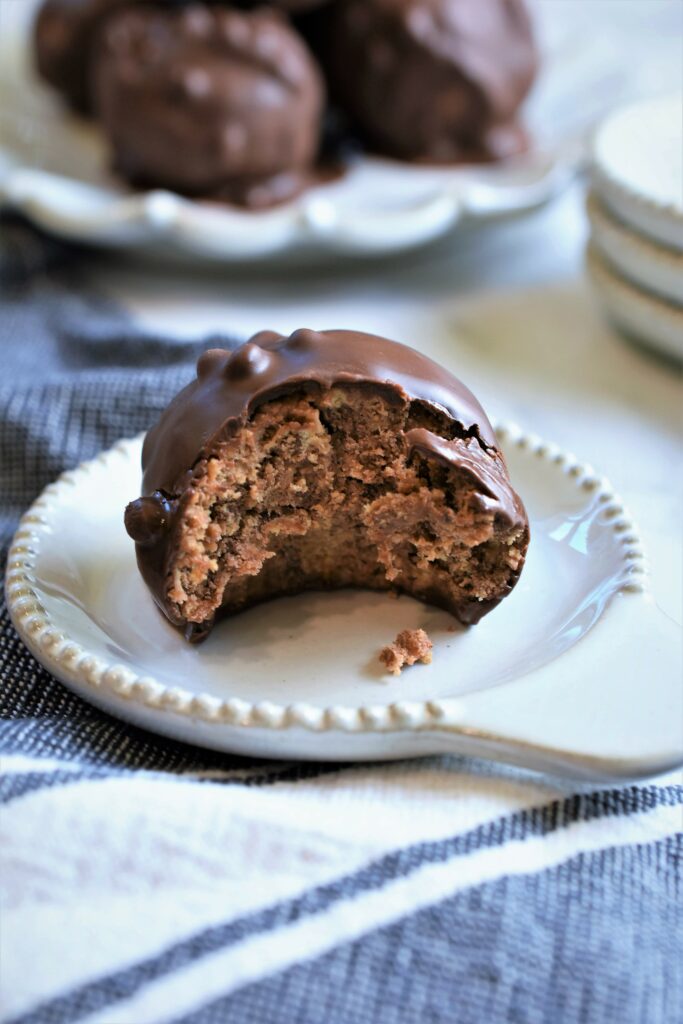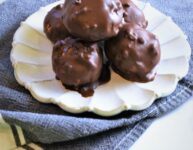 Peanut Butter S'more Bombs
Campfire not needed for these handy s'more treats, they require no baking…not a truffle and not a cookie, a bomb of flavor? YES
Ingredients
2 1/2

cups

graham cracker crumbs (18 rectangle crackers)

1 3/4

cups

peanut butter

1/4

cup

butter

1

tsp

vanilla

2

cups

chocolate chips, milk or semi sweet

6

cups

mini marshmallows (easier to measure)
Chocolate Coating
2

cups

chocolate chips

2

tbsp

coconut oil or vegetable shortening
Instructions
Put the graham crackers in a food processor fitted with a metal blade and process into crumbs, alternatively put the crackers in a plastic seal-able bag and pound them with a rolling pin

Place the graham cracker crumbs in a large mixing bowl or in a bowl of a stand mixer

Add the peanut butter, butter, vanilla and chocolate chips

Place the marshmallows in a cooking sprayed large microwave safe bowl and microwave on high, stirring after 30 second intervals; mine were done in a minute

Add the melted marshmallows to the mixing bowl with the other ingredients

Mix until all everything comes together, work quickly as this mixture hardens fast kind of like rice krispies, it will resemble damp coarse sand but should come together well when forming into balls

On a parchment lined sheet pan, make almost golf ball sized balls; I used 2 tablespoons for each, roll quickly as the mixture sets fast. Place the sheet pan in the refrigerator for at least 30 minutes until well chilled

Melt the chocolate with the coconut oil or shortening over a double boiler stirring occasionally until nice and smooth (do not use the microwave to melt chocolate, I never have good luck with it and ruin it every time)

Take off heat and place on a thick pot holder on the counter

Take the balls out of the fridge and on the same tray, take each one off with tongs and place it in the chocolate, turning until well coasted and place back on the parchment lined tray, repeat with the rest and put back in the fridge for at least another 30 minutes to set.

when ready to eat, set them out for at least 15 minutes before eating so the center is soft
You can't go wrong with the classic Hershey's S'mores Recipe, fire up your campfires