Once you take your first bite into this Chipotle butternut squash burger with Hatch chile aioli your taste buds will be in for a treat. Furthermore, you will realize that a good tasting veggie burger does not have to taste like meat. I'm sure you have seen so many different brands of meat substitutes in the grocery stores that claim they taste like meat. Don't get me wrong, I like some and there is one I like and really does taste like meat. Then again sometimes I want a veggie burger that taste like, well…vegetables.
Even though I'm not vegan I try to eat healthy foods and the ingredients in this Chipotle butternut squash burger with Hatch chile aioli represent that. The combination of butternut squash, Chipotle chilies, walnuts and brown rice provide flavor, texture and nutrition. In addition the Hatch chile aioli sounds the alarm in the taste factor. Uniquely enhancing this veggie burger with seasonal flavor, the Hatch chile pepper adds a kick. While not too spicy it just reminds you that you are alive and the heat can be addicting. So much so that the recipe yields an extra amount so you can dunk your fries into it.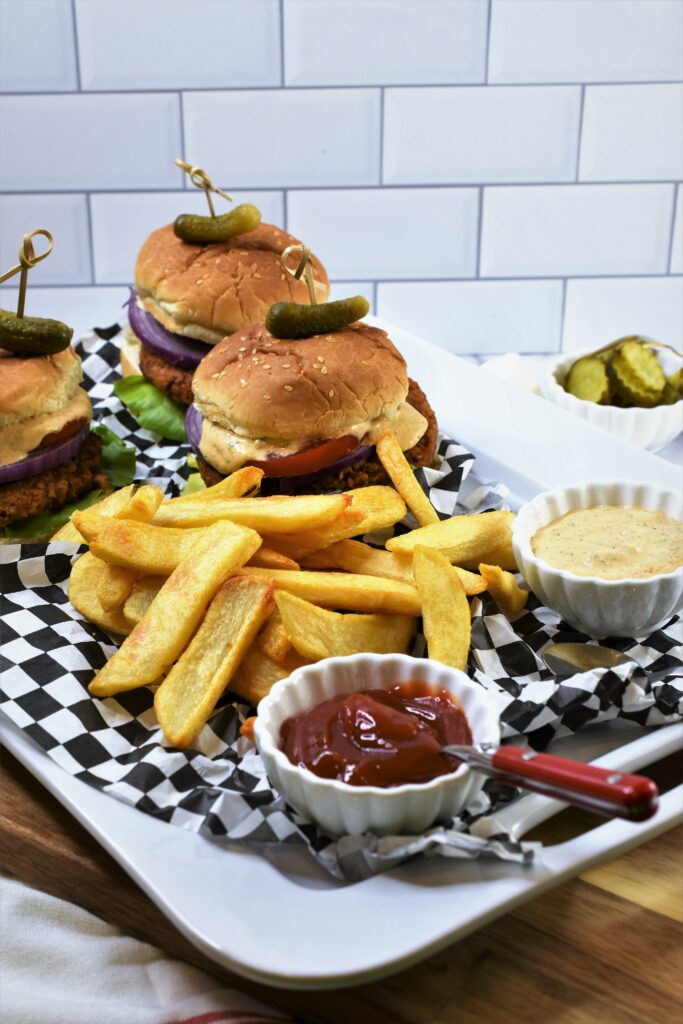 What Are Hatch Chiles ?
Hatch chiles are specific to Hatch Valley in southern New Mexico and similar to the more common Anaheim chile. Some say that the unique flavor of these chiles are only from that region. I love the complex flavor of them with a bit of sweetness combined with a heat that is truly addicting and enhance this Chipotle butternut squash burger. In addition to the green ones I roasted there are riper red ones that have a mellower heat.
There are many Hatch chile varieties grown and I've become one of many cult like fans of this spicy vegetable. I've put them in stews like this Hatch Green Chile White Bean Stew and used them in this Orange Baked Ricotta with Fig with more recipes up my sleeve with these spicy wonders of the world. One last thing to remember, the harvest season is end of August through part of October so get them when you can.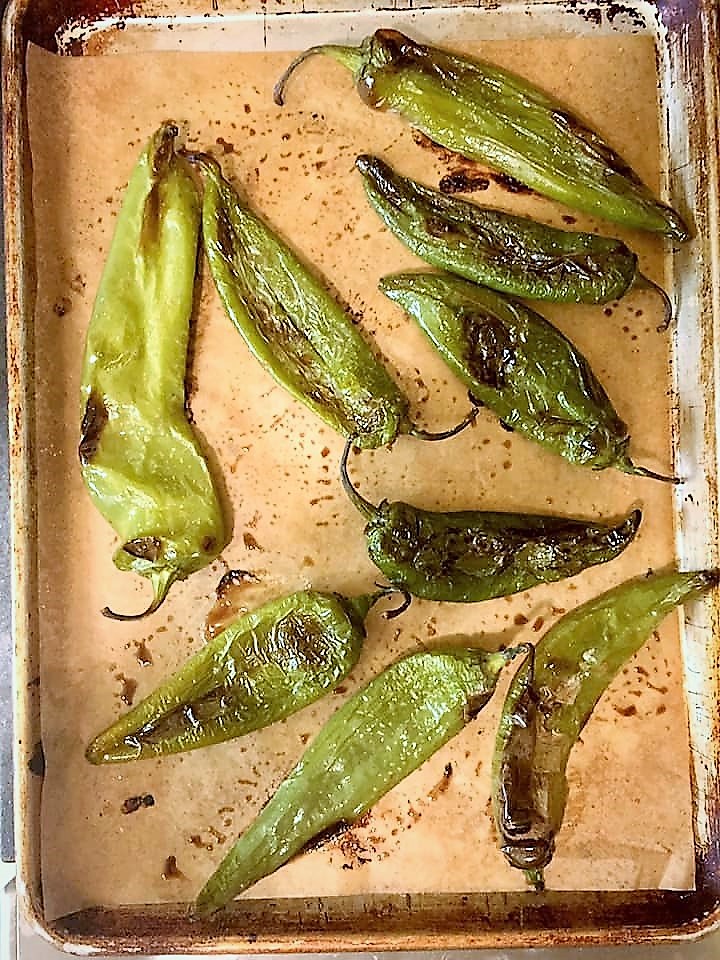 How and why roasted Hatch chiles is important, here is a better way to roast them.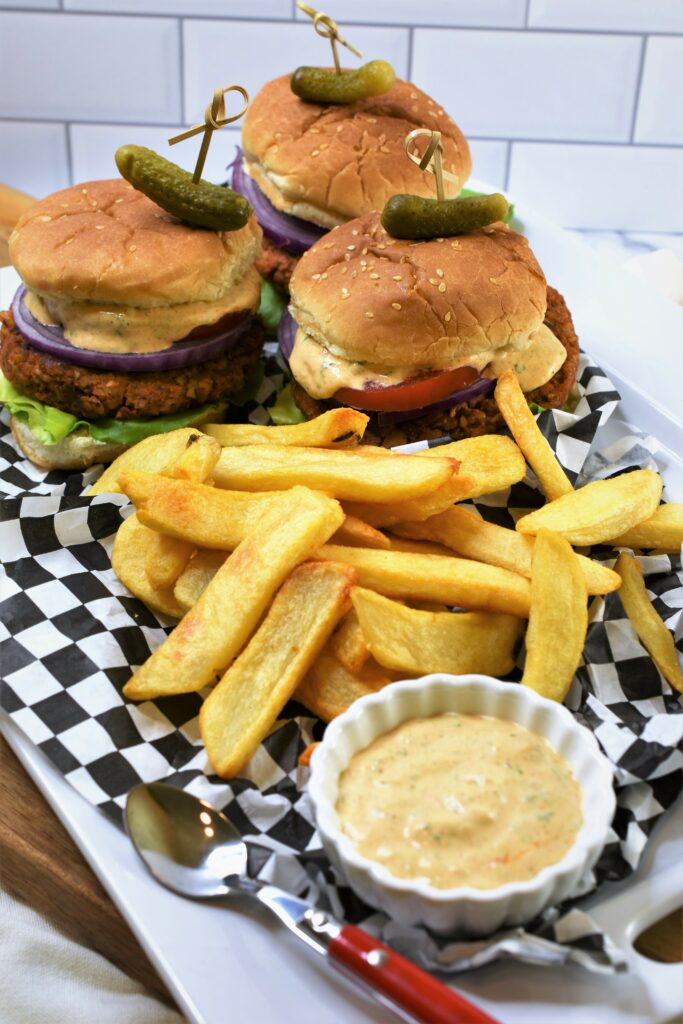 Liking This Chipotle Butternut Squash Burger with Hatch Chile Aioli? Try My Other Burger Recipes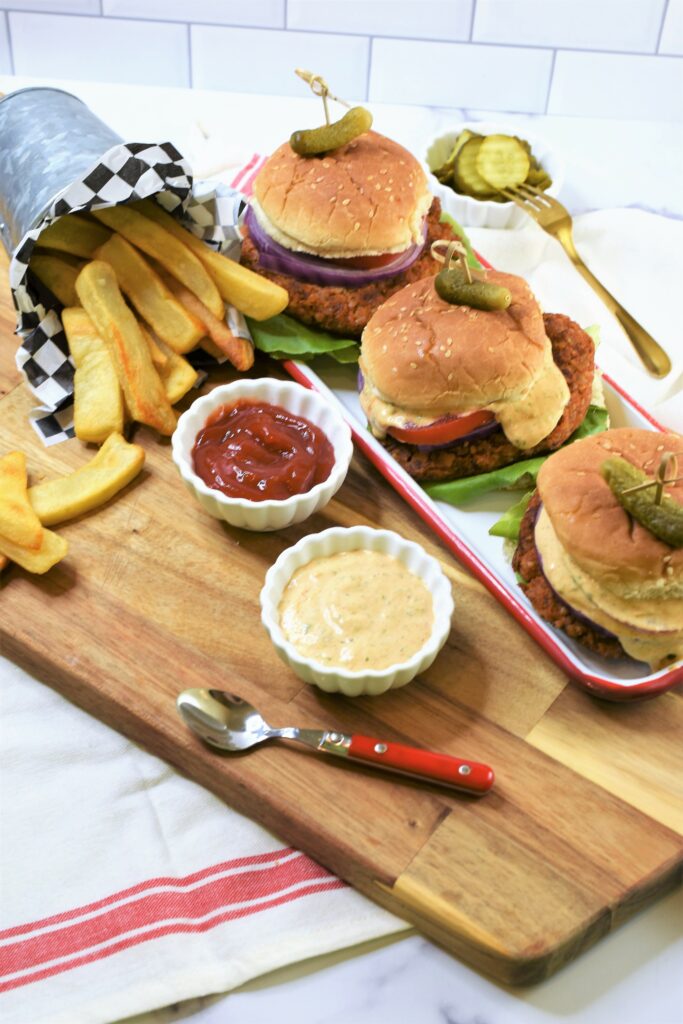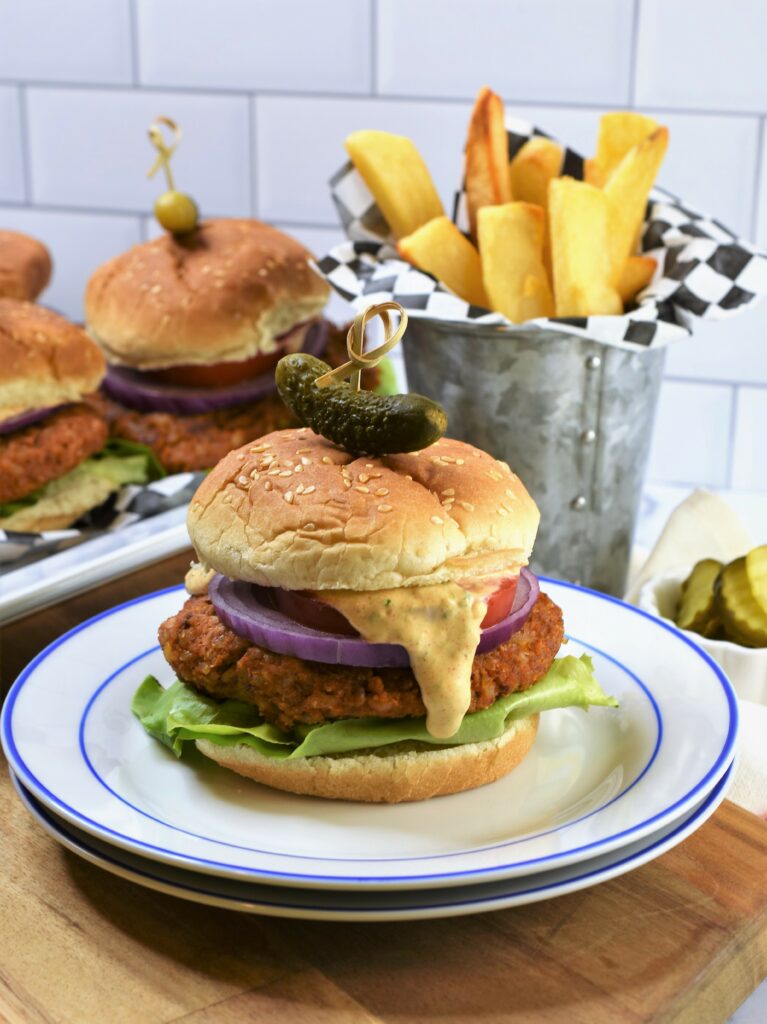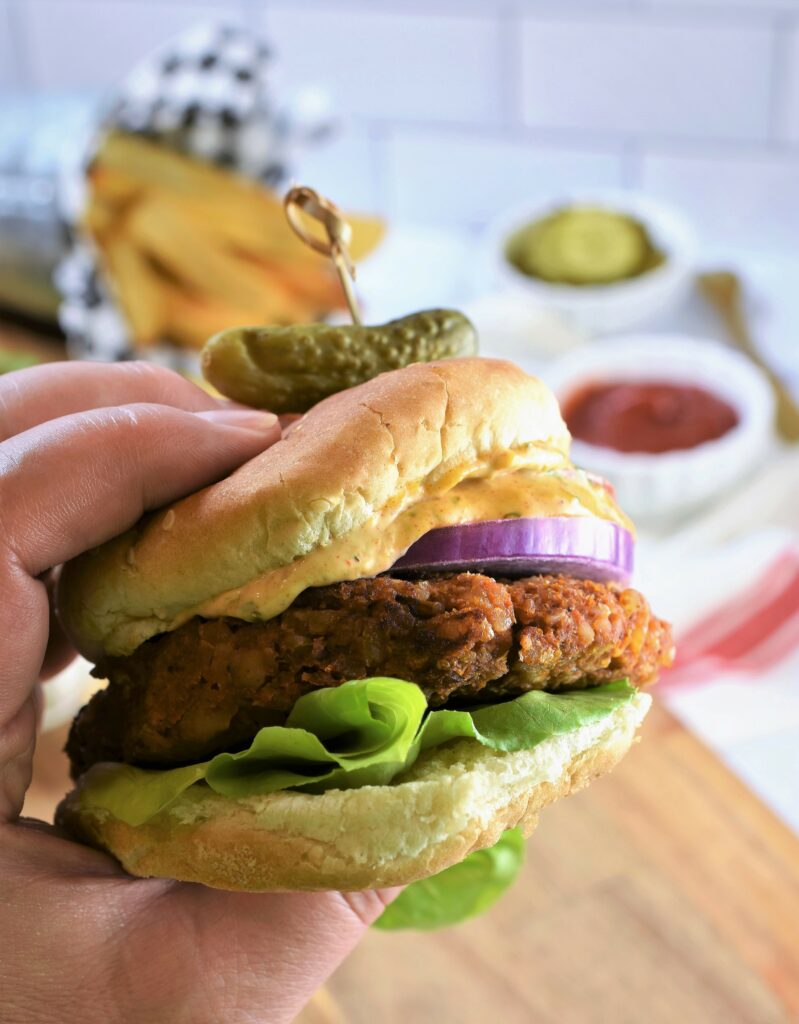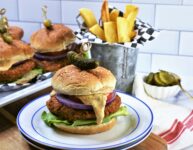 Chipotle Butternut Squash Burger with Hatch Chile Aioli
This scrumptious vegan burger combines healthy ingredients like squash, brown rice and walnuts and the flavor is enhanced by the spicy Hatch chile aioli
Ingredients
3

tbsp

ground flax seed

1/4

cup

water

3

tbsp

olive oil, divided

1

cup

chopped onion

2

tsp

chopped garlic

2 1/2

cups

butternut squash, peeled & cubed, I made it easy on myself and bought it already peeled and cubed

2

cups

cooked brown rice, I made it easy on myself and bought frozen already cooked rice and heated it

3/4

cup

Panko bread crumbs

1 1/2

cups

walnuts, toasted and chopped

3

tbsp

Chipotle chili in adobo, minced

2

tsp

smoked paprika

2

tsp

cumin

1

tsp

kosher salt

1/2

tsp

course black pepper

1

tbsp

Bragg's liquid aminos
Hatch Chile Aioli
1

cup

vegan mayo like the brand Just or Veganaise

2

tbsp

chopped cilantro

3

small to medium roasted, peeled & seeded Hatch chiles

1

lime, zested and juiced

1

tsp

chili powder

1/4

tsp

kosher salt

1/4

tsp

course black pepper

8

hamburger buns

toppings like, lettuce, onion, tomatoes, pickles, mustard and ketchup
Instructions
In a small bowl whisk together the ground flax seed and water and set aside for 10 minutes

In a small skillet on the stove over medium/high heat, add 1 tbsp olive oil, onions and garlic, saute for 8 minutes, stirring occasionally, set aside to cool

Place the butternut squash in a microwave safe bowl with about a 1/4 cup of water, cover and steam in the microwave on high for 4 minutes or until fork tender, drain the water out and set aside

In a work bowl of a food processor fitted with the metal blade add the butternut squash, brown rice, walnuts, bread crumbs, flax seed mixture, cooked onion and garlic mixture, Chipotle chilies, smoked paprika, cumin, salt, pepper and aminos and pulse blend until smooth but still a bit chunky. Cover and chill in the refrigerator for at least 30 minutes.

Form the mixture into 8 equal patties, I used an ice cream scoop to help with this, place them on a parchment lined sheet pan as you make them and set aside.

Heat 1 tbsp olive oil in a large skillet over medium/high heat, preferably nonstick and cook 4 patties at a time for 8 to 10 minutes, flipping once or twice until cooked and firm. Do the same with the remaining 4, adding another tbsp olive oil.

Assemble burgers with toppings of your choice along with the Hatch chile aioli
Hatch Chile Aioli
combine all the ingredients in a food processor or blender and blend until smooth. Cover and refrigerate until read to use.

There will be extra for you to dip your fries in if you wish or use the extra as a sandwich spread