Making my cheesy chipotle lime dip recipe today reminded me of my love for chipotle chiles . In the first place they have a wonderful smokiness and a mild heat. Second, they are so versatile in so many recipes. If you do a search on this website I have tons of recipes with these chiles. Plus if you haven't made a recipe with them, please do. Once you cook with chipotle chiles you will want them in almost everything. You should be able to find canned chipotle chiles in adobo sauce at most grocery stores in the Mexican food isle.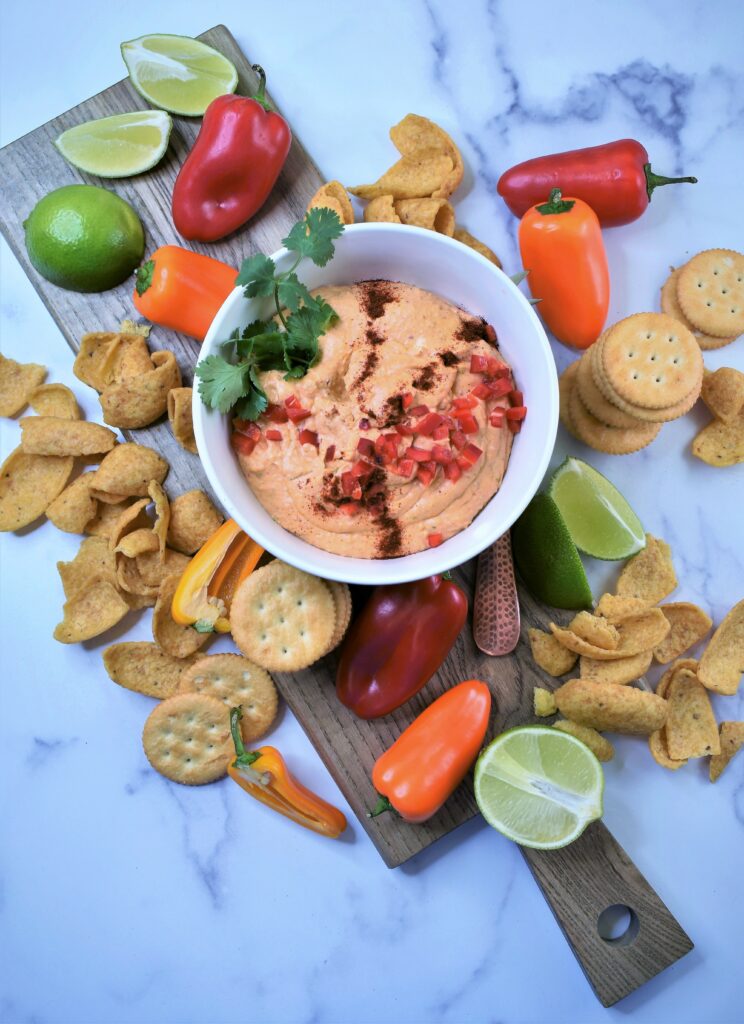 Making this Cheesy Chipotle Lime Dip is easy!
Don't get intimidated once you open a can of chipotle chiles in adobo sauce. Unlike other chile peppers, these are more smoky and mild and not too spicy. Making this cheesy chipotle lime dip is easy! Starting with softened or room temperature cream cheese placed in a food processor with a metal blade. Adding to this with shredded cheddar cheese, parmesan, green onions, chipotle and spices. Combined with lime for that wonderful tanginess and blend everything until smooth. Yes, it's that simple but can be done without a food processor as long as the chipotle chiles are minced fine.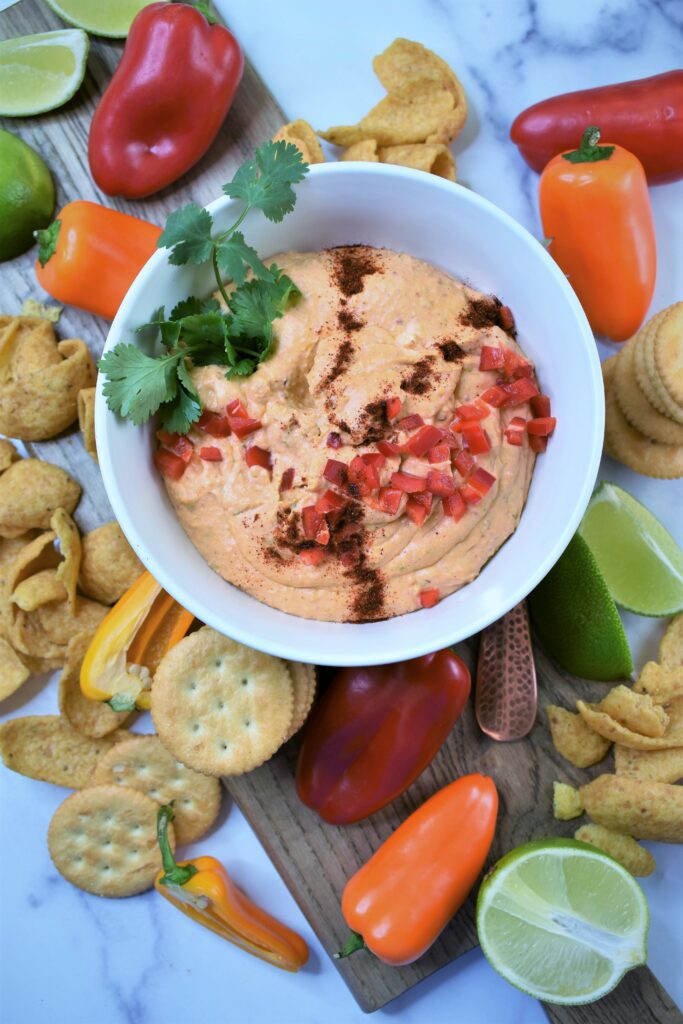 This creamy, smoky and tangy cheesy chipotle lime dip will be a household favorite with your family. Additionally corn chips, crackers or veggies are a perfect choice to dip into this flavorful cheese. Not to mention how good a tomato sandwich would be if you use this cheesy chipotle lime dip as a spread.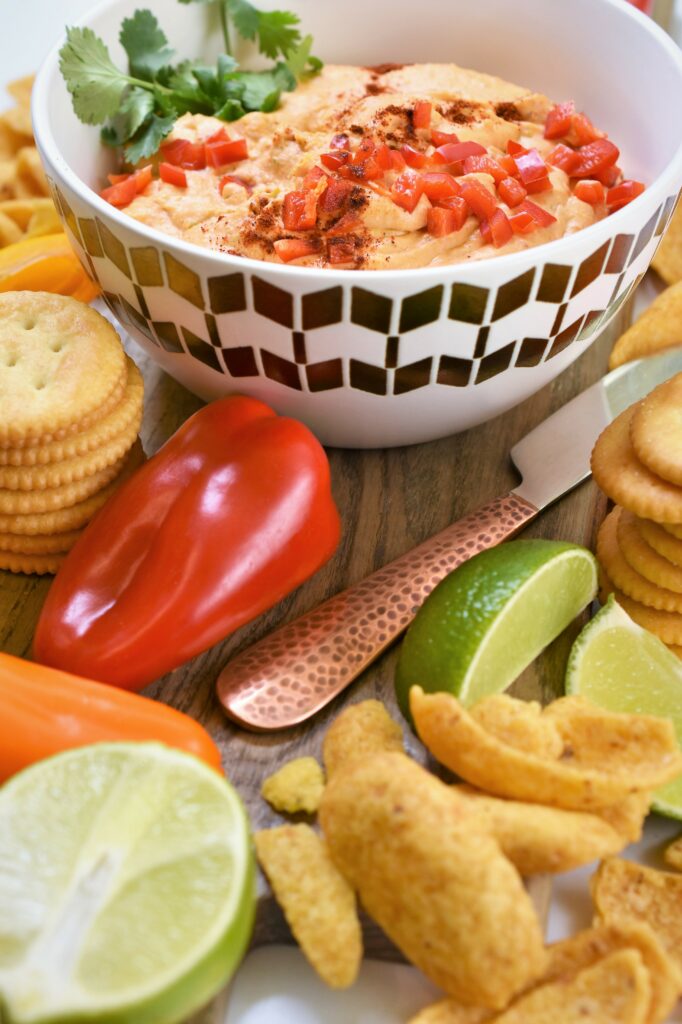 Did you know that I have 32 recipes with chipotle chiles? Here's a few of them…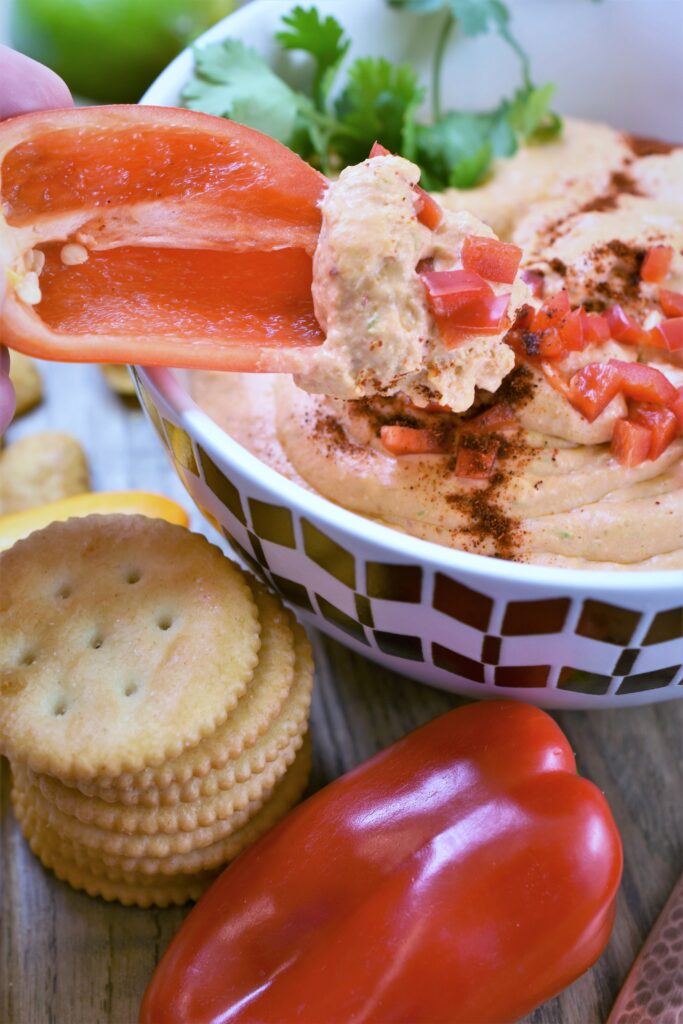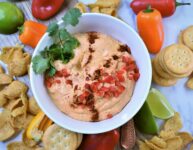 Cheesy Chipotle Lime Dip
This creamy, tangy and smoky dip blends 3 different cheeses together for this out of this world easy party dip for any day of the week.
Ingredients
16

oz

cream cheese, softened or room temperature

3

cups

sharp cheddar cheese, shredded

1/4

cup

grated Parmesan cheese

1

lime, zested and juiced

1/4

tsp

coarse ground black pepper

1/2

tsp

kosher salt

1

tsp

cumin

4

tbsp

chipotle chiles in adobo sauce, minced

1/4

cup

chopped green onion, pale green and dark green part only
Instructions
Add all the ingredients into a food processor fitted with the metal blade and blend until smooth, stopping midway to scrape the sides and blend again. Alternatively if you don't have a food processor, use a hand mixer but make sure that the chipotle chiles in adobo are finely mince.

Transfer to a covered bowl and chill in the refrigerator for a couple of hours.

When serving right out of the fridge, let it rest on the counter for about 20 minutes to soften it…making it easier for scooping

Makes 3 cups and serves 12