I'm sure many of you have those OMG moments when you bite into something with incredible flavor. Well, I had a OMG moment when I bit into these fig, blue cheese walnut-truffles. This small cocktail bite has big flavor and is perfect for a happy hour party for one or just a few more. In addition to the rich flavor of the balsamic soaked figs, the blue cheese pairs extremely well. Fresh figs weren't used in this recipe although it is fig season. Instead I used dried figs because they have a deeper flavor. Plus they hold up better with these fig, blue cheese walnut-truffles whereas fresh ones would have had too much moisture. Furthermore, you will understand the OMG moment once you bite through the crunchy toasted walnut coating. Additionally the creamy and tangy flavors of the cheese combined with the figs is off the hook.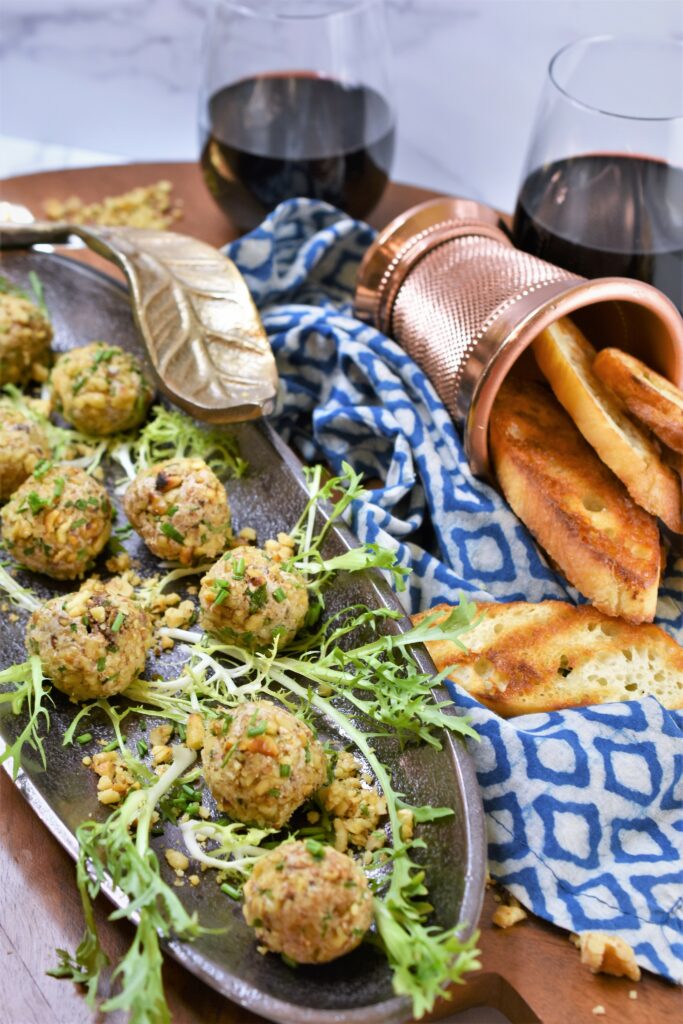 Are these Fig, Blue Cheese Walnut- Truffles really just mini cheese balls?
You may ask are these fig, blue cheese walnut-truffles really just mini cheese balls? Well, the answer to your question is yes and that's what makes them such a perfect appetizer. Uniquely the 70's and 80's cheese ball was a staple at so many parties. I should know because my mom had her own catering business and we made dozens of them. My sister and I used to help my mom all the time make the famous cheeseball.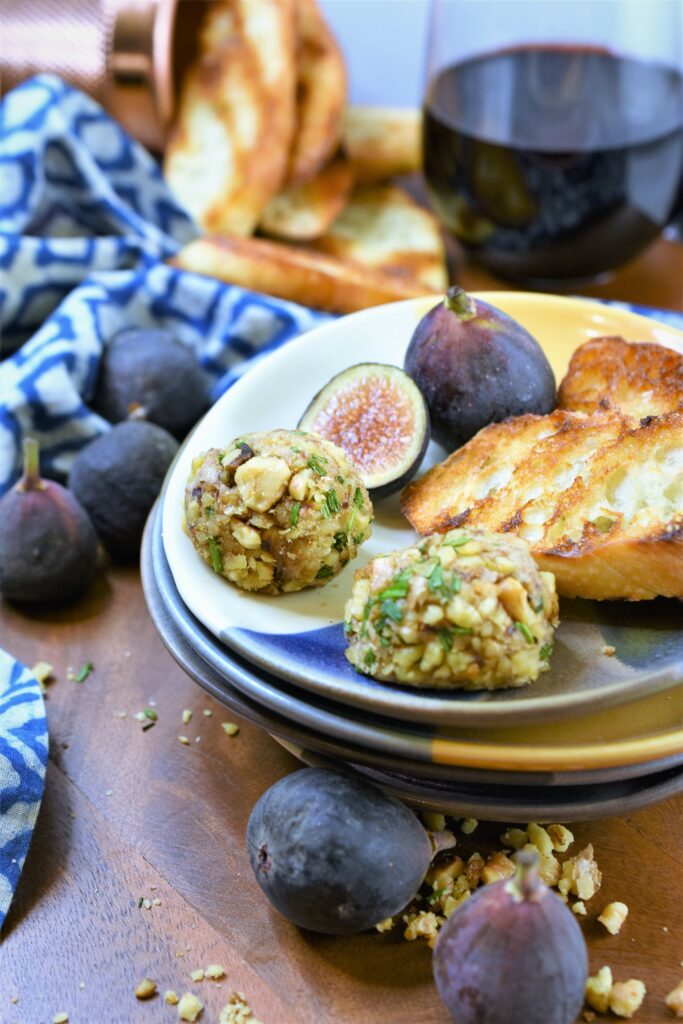 Inspired cheesy memories…
We had fun making various shapes from wedding bells to palm trees. The classic "cheeseball" form that was most requested during the holidays were shaped like pine cones with whole almonds stuck in them to resemble them. My mom was so creative, she even cut fresh pine branches to garnish these large pine cones at the buffet tables. They always looked festive paired with her famous strawberry topiary trees adorned with real mini Christmas lights. My mom never made a filling like these fig bleu cheese walnut-truffles but she certainly was an inspiration while making them.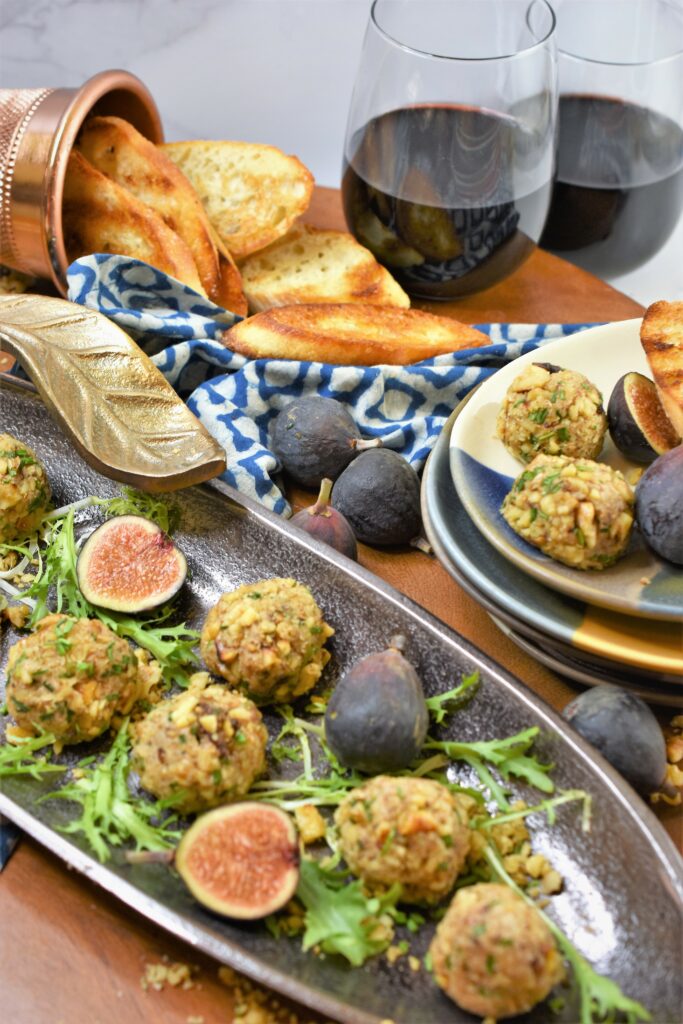 Regardless of the retro appeal to cheese balls, I still love them but I wanted to make a sophisticated twist on them. Besides what makes these fig blue cheese walnut-truffles better than a standard cheese ball is their stature. These mini cheese truffles are perfect eating them right off a pick or spread on crackers or toasts. Despite being small, their big flavors come through and is a perfect addition to your cheeseboard or great on their own. In conclusion cheese is still cheese, big or small so that's what makes these special.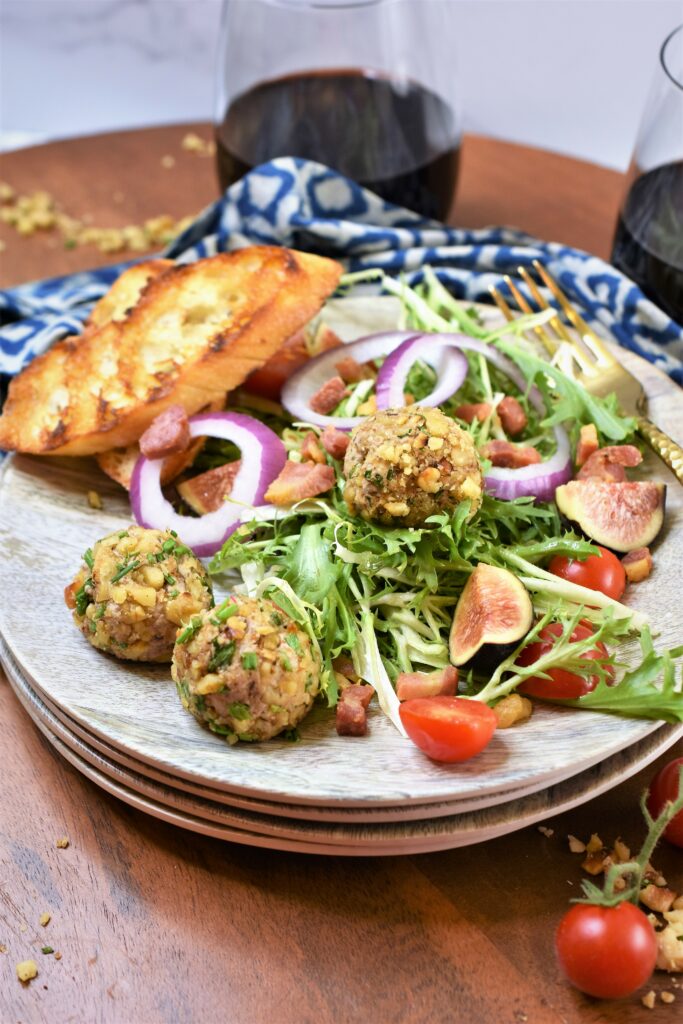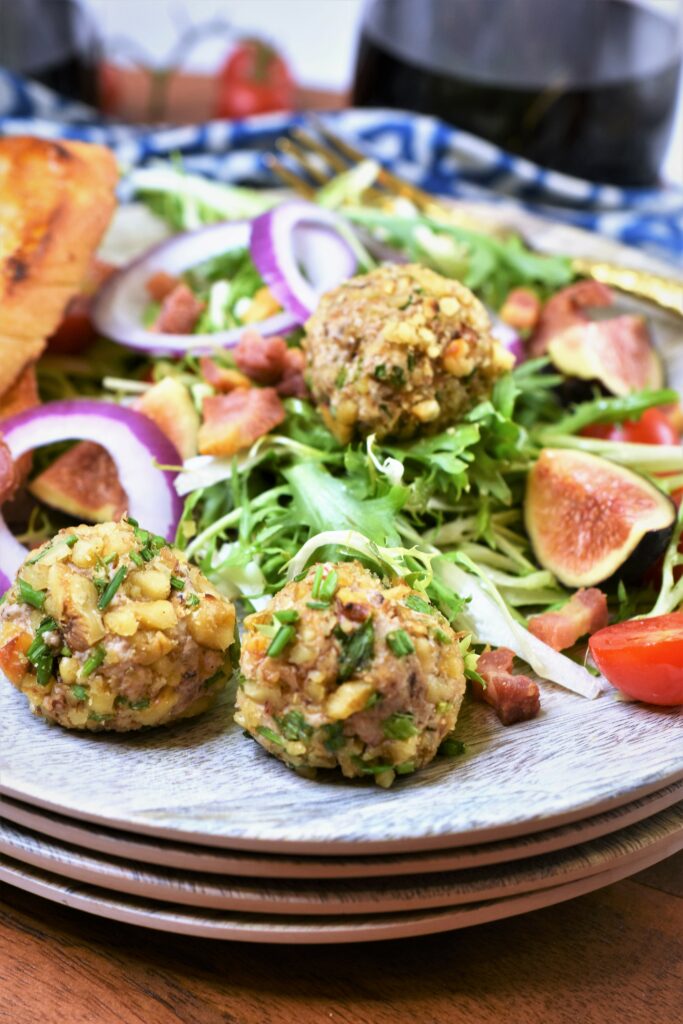 Liking these Fig Blue Cheese Walnut-Truffles? More cheesy recipes to get your party started!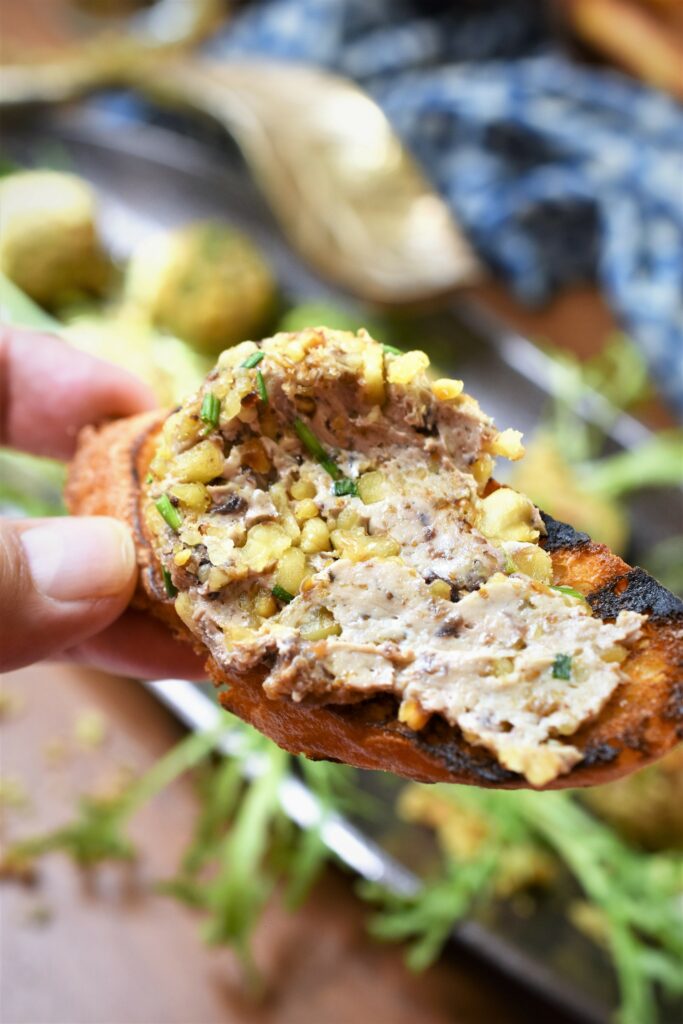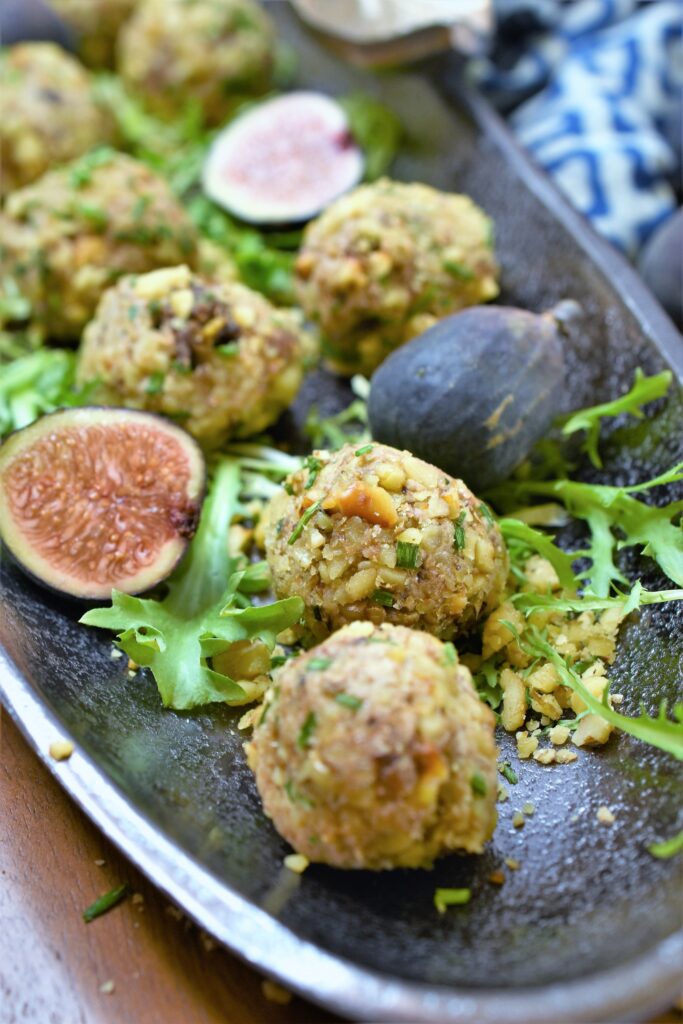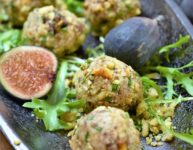 Fig Blue Cheese Walnut-Truffles
These creamy fig, blue and walnut truffles are a perfect small bite with big flavor to compliment appetizer parties to a simple weeknight salad
Ingredients
3/4

cup

dried figs, about 12, I used Mission figs stemmed and quartered

2

tbsp

balsamic vinegar

12

oz

cream cheese

8

oz

blue cheese, crumbled

3

tbsp

chopped shallots

1/2

tsp

kosher or sea salt

1/4

tsp

freshly ground black pepper

3

tbsp

chopped chives

2

cups

toasted walnuts, chopped
Instructions
Place the dried figs in a small bowl with the balsamic vinegar, microwave to soften them on high for 1 1/2 minutes, set aside to cool

Place the figs in a food processor fitted with the metal blade along with the cream cheese, blue cheese, shallots, salt and pepper. Pulse mix until blended well

Scoop the mixture into a covered bowl and place it in the refrigerator to chill for two hours or better yet, make this the night before so the flavors can meld together.

On a piece of parchment or waxed paper on a sheet pan, spread the chopped walnuts and chives evenly over the surface.

By rounded tablespoons at a time or small cookie scoop drop a piece of the fig/cheese mixture on top of the walnut/chive mixture and roll it around until coated and pick up and roll a bit tighter between your hands to form a "truffle" or mini cheese ball, repeat with the remaining cheese until you have approximately 25 mini truffles. Cover and place the sheet pan into the fridge to chill for another hour.

Take them out of the fridge 10 to 15 minutes before serving